Right well I have a couple, although it only goes back to their fathers!! Thats all I could find for now!
This is one of the puppies I bred "Morelia Born to be Famous"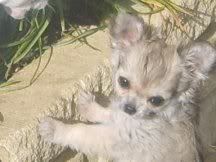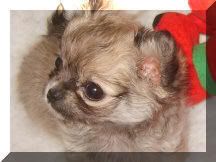 And this is her father "Bofranji Fire Cracker at Morelia"
She now belongs to Pat of Patspetals chihuahuas and is called Tara and is doing very well!
This is my Twee "Red Pippa at Morelia"
And her father is the gorgeous Buttons "Mardgrae Magic" who has very sadly passed away now. He was sired by "CH Yeosings Brad".