| | |
| --- | --- |
| Getting into showing in the Pittsburgh PA area | |
04-05-2012, 05:40 AM
chi fan

Join Date: Feb 2012

Posts: 75

Thanks: 0

Thanked 3 Times in 2 Posts
Getting into showing in the Pittsburgh PA area
---
I am interested in getting into showing chihuahuas. I'm not new to the breed, my family has had them for going on 18 years, but Ive personally never shown dogs. Ive been showing horses for about 16 years now. I started off with AQHA Quarter Horses, and after an inqury, I got into miniature horses. I show both halter (conformation) and performance. I do have a basic idea in whats involved in showing animals, the horses are a year round "job" to keep conditioned and prepped. I do show the horses at top levels, so know about show politics, etc. I have a basic eye for conformation, Im guessing some of that is going to transfer down onto the dogs.

Over the weekend, we went to an AKC dog show. I was hoping to find some breeders in my area who could give me suggestions where to get started, and even scouting for a breeder of a future show pup. What I found was people who were very rude to "outsiders". I was told that no one with quality dogs would sell me a pup, since im not established in the dog show world. It was really off putting.

I was wondering if anyone had some tips for getting started. I already know my local KC and they do have conformation classes, but obviously you need the pup first. Its the whole what came first - the chicken or the egg - type thing. No one will sell you a pup if your not established in showing, and you cant get established in showing without a pup.

So, Im hoping some here can help. There are some really basic questions I have.

I know merles are a no-no for the show ring. Not that they are a disqualification - but that they are controversial and some chihuahua "purists" hate them. I dont want to get a show dog that theres a good chance the judge wont like simply based on its color.
What about dark brindles? Im guessing its the same issue as merle, but im not sure. Someone offered me a female pup who now as shes maturing, you can see shes brindle, shes a lc.
Are there any colors I really want to stay away from? I love chocolates, but Im not going to get one if its another controversial thing in the ring. Im not super fond of light colors like fawn. I like long coats, but is one better than the other for showing?
Honestly, what should I expect to pay for a decent starter dog whos a show prospect (never shown) ?

I really prefer LC chihuahuas, but Id like to know - for show, what kind of maintenance and grooming does the coat need both at home, and at the show?

How do you "prep" and groom at the show, what kind of products are used, etc?

Any information you can send my way is great, even if you want to pm me with breeders names who might be willing to work with a "newbie"
---
Last edited by Mydaddysjag; 04-05-2012 at

05:52 AM

.
04-05-2012, 06:20 AM
chi god/godess

Join Date: Oct 2011

Name: Sarah

Location: Melbourne, Australia

Posts: 1,533

Thanks: 6

Thanked 40 Times in 31 Posts
---
I don't show myself but I do attend a few and keep up with the rankings here in Australia. The vast majority of the top dogs here are fawn/cream or tan (solid or Irish markings), there are a couple of black tri's too. Not saying that a beautiful dog of another colour wouldn't do well but it's not the norm.

Some people get into showing through part ownership. You keep the dog at your home but it's campaigned by the breeder. Then you get more experience and connections and someone experienced to vouch for you and the breeder gets to campaign a dog without the cost of upkeep. If I were ever to get into showing (i'm sworn off it after 12 years of showing horses though) I would try to go down this route.
04-09-2012, 05:10 PM
chi fan

Join Date: Feb 2012

Posts: 75

Thanks: 0

Thanked 3 Times in 2 Posts
---
We were offered a Fawn and white with irish markings male LC. Hes 8 months old, was shown when he was a little younger and always won his puppy classes. The breeder planned to use him as a stud when older, but is bringing up a puppy of her own breeding and promoting it now. She has two older studs who are already CH. so is letting him go for a price we can afford. She said she has no doubts he can be finished, but for promotional reasons, is campaigning the dog with her kennel name and breeding behind it.

We very well might get this boy.
04-09-2012, 05:29 PM
chi god/godess

Join Date: Dec 2009

Location: Colorado

Posts: 6,940

Thanks: 0

Thanked 9 Times in 5 Posts
---
I have not been showing for very long (about 2 years), but caught on very quickly.

I had the same problem as you - people don't want to sell you a dog if you haven't proven yourself...but how can you prove yourself without a dog? I ended up buying from a breeder that was producing champions but had some to spare. The male they sold me, I finished by the time he was 16 months old. While showing him, I talked to another 'smaller' breeder, that had CH males but 'normal' females. I bought my next show pup from here, who finished her championship title by 11 months of age, took a break for a few months and finished her grand championship title in about a month. She is a smaller female (4 lbs) so I was able to buy her because no one wanted to risk her being too small.

Since finishing those two dogs I feel like the playing field is much more 'open' for me to buy dogs.

There were 2 bitches that I bought that had serious faults and I ended up having to pet them out. So, you have to be willing (if you don't want to get over-dogged) to pet out dogs that don't live up to the required standard of the breed. It wasn't easy but I am so glad I made that choice.

Another bitch I bought hoping to show, she was older, and she absolutely HATES it. She is one of my nicest dogs but just won't show.

There are a lot of 'curve' balls that can get thrown your way. That is part of what makes it interesting but you can't let it discourage you.

It stinks everyone was rude to you--at least where I mainly show (Colorado), people are fairly friendly.

The colors that show best are fawns & creams, followed by reds, sables, spotted on whites. Dilutes (chocolate/blue) really don't do well unless you have an exceptional dog (which let's face it, no one will sell you, a newbie!). Brindle is not very popular but it isn't controversial like merle is. Definitely stay away from merle! I had someone refuse to sell to me because my first male came FROM a breeder that breeds merles, even though he and his pedigree were free of merle.

Grooming a long coat for show is pretty easy but it's best to have someone that knows how, show you how to do it. I caused some rather embarrassing disasters with my first pair of thinning shears. I have a friend that grooms professionally that finally showed me what to do and now that I know, it is super quick and easy. The longest part of grooming a LC is blow drying them.

I use mostly Chris Christensen products (Day-to-Day or Clean Star shampoo, and Spectrum 10 conditioner, some volumizing foams, some chalk, and a finishing spray called Ice on Ice). Keeping long coats in show coat usually means the absolute best quality food, human grade fish oil, and some kind of coat supplement. Daily brushing with a slicker or pin brush. Washing when necessary.

It also is important to never bring a dog in the ring with dirty teeth...brushing, dental sprays, and chews all help keep the dog's teeth in tip top shape. A dog with a bad bite WILL NOT do well for you. You want a scissor bite on a male...females you can tend to get away with a level bite.
04-09-2012, 05:32 PM
chi god/godess

Join Date: Dec 2009

Location: Colorado

Posts: 6,940

Thanks: 0

Thanked 9 Times in 5 Posts
---
Oh, on pricing, anywhere from $1000-$2000 for a decent starter dog. I have not paid more than $1500 for any of my pups, though. I would not pay more than $1000 for a super young pup.
04-09-2012, 05:37 PM
chi god/godess

Join Date: Oct 2011

Name: Terri

Location: Rome, GA

Posts: 1,509

Thanks: 81

Thanked 105 Times in 97 Posts
---
Just curious, why the different bites for a male vs a female?
__________________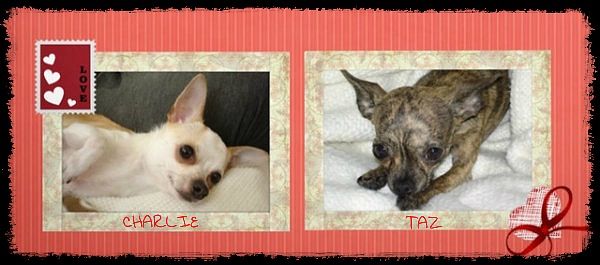 04-09-2012, 06:01 PM
chi god/godess

Join Date: Dec 2009

Location: Colorado

Posts: 6,940

Thanks: 0

Thanked 9 Times in 5 Posts
---
A female they tend to be a bit more forgiving...males, there are lots of, far more than needed, so they need to be better put together overall. Level bite is OK by the standard but I have not seen males do very well with a level bite.
04-09-2012, 06:11 PM
chi god/godess

Join Date: Jan 2009

Name: Tracy

Location: Wichita, KS for 26 years... just moved to UTAH!

Posts: 14,441

Thanks: 415

Thanked 426 Times in 299 Posts
---
I'd recommend getting involved with your local all breed club. I think it's this one for the Pittsburg area?
WPKA
Start attending meetings, get to know people, ask about and attend conformation training classes once you get your puppy.
It's pretty hard to start out showing dogs all on your own. If you can get involved with a local club, it will be much more rewarding.
__________________
"Having heard all of this, you may choose to look the other way.....
but you can never say again that you did not know." William Wilberforce 1759-1833
Posting Rules

You may not post new threads

You may not post replies

You may not post attachments

You may not edit your posts

---

HTML code is Off

---
All times are GMT. The time now is
05:49 AM
.