First off, I have asked her vet about her "skinniness" and she said it was fine and she was in great health. She said that is just her. It bothered me at first after seeing pictures of other Chi's... I still wish I could plump her up, but I love me some fat puppies. hahah
((I know, never make a Chi overweight- hip issues....))
Now that thats out of the way -I'm just wondering if she is purebred. I was told she was an apple head, but after looking around she looks more like a deer head.... She has a long nose, so I wasn't sure. Her ears did stand up when I first got her, but then laid down later. Come to find out the vet said it was bc I used to pet her on her head and my hand would lay her ears down when I did. They said it makes the cartridge break down
Ooops...
Also, about her tail...when she isn't super happy (like when mommy or daddy comes home!) she rarely has it up. I don't know why.... (she hates cameras too, so that doesn't help...)
Anywho, I never* ever ever everrrrr plan on breeding her bc she is just so petite I would be afraid I would lose her
(Plus, one Chi is enough for me! haha) We were told she was pure when we bought her, but we didn't get to see the dad and we have no papers (bc they said we didn't pay enough for her...) so I have no idea. also we used to have a male that was purebred (akc) and they don't look too much alike. He was a long coat and was fluffy. haha.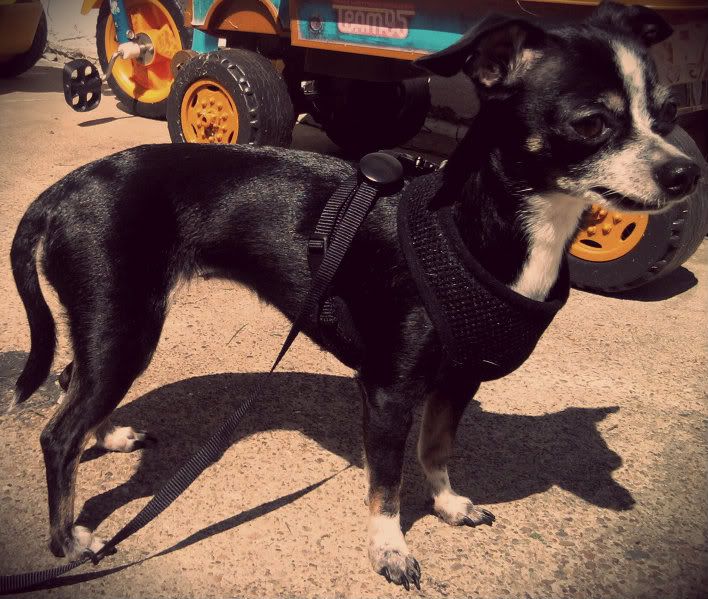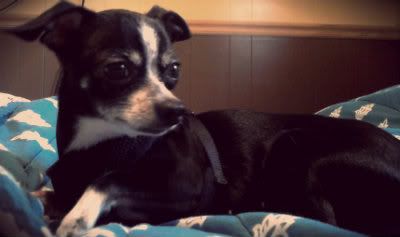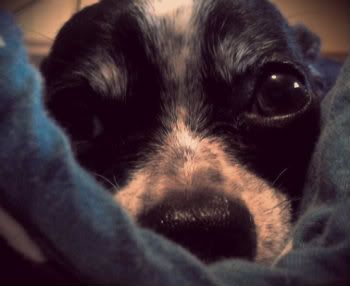 and honestly, this last one is for my amusement. She was scratching her ear