| | |
| --- | --- |
| Going off the lead? | |
07-10-2013, 10:49 PM
chi king/queen

Join Date: May 2013

Location: Swansea, Wales, UK

Posts: 945

Thanks: 87

Thanked 242 Times in 227 Posts
Going off the lead?
---
I know this is a topic that's been debated plenty of times before, but I thought I'd ask the question anyway - do you let your Chi off the lead when you're out? I've been doing a lot of training with Frodo, and am pretty confident he'd come back when called, so that's not an issue. What I am worried about is that he bounces up to every dog he meets, convinced they'll be willing to be his friend. Any hostile dog of reasonable size would be able to do him serious damage, because he has no sense of caution (he's only a pup, after all). I kind of want to play it safe and make sure he's attached to me at all times, but is this fair? He so loves to run and play!
07-10-2013, 11:09 PM
chi god/godess

Join Date: Dec 2011

Name: Amy Jo

Location: Texas

Posts: 3,561

Thanks: 435

Thanked 698 Times in 648 Posts
---
We are very picky where we let Jaxx off of a lead. There is a church that has a private ball field that is fenced behind our apartment that they let the community use but no one is ever there. The only people that really use it is people from our apartment complex that wants to let their dogs off of a leash. That is the only place that Jaxx really ever gets let off of his leash. If it is an area where there is even a chance that Jaxx could see something that could peak his interest or if there could be another dog or animal in the area he stays on a leash. Dogs are dogs and there will always be times where their recall is not 100%.
I would feel horrible if we let him off of a leash and something happened to him. Also most places have leash laws around us and in my opinion if there is a leash law then it is my responsibility to keep my dog on a leash. I just think it is part of being a conscientious pet owner by respecting other people. We have had many problems with people letting their dogs off of a leash in our apartment complex and it drives me nuts because the owners that do it say their dogs are well trained and have 100% recall but as soon as they see Jaxx they charge after him and their owners are just standing there yelling for their dog to come back to them while I try to keep the dog from trampling me and Jaxx.
__________________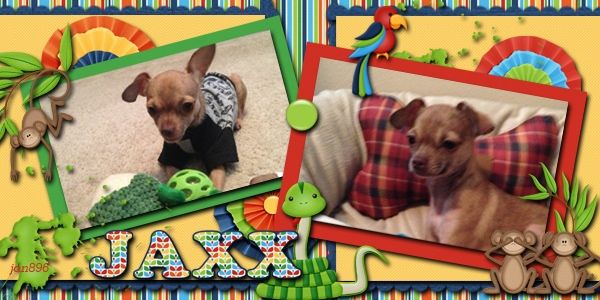 07-11-2013, 02:35 AM
chi god/godess

Join Date: Jan 2009

Name: Tracy

Location: Wichita, KS for 26 years... just moved to UTAH!

Posts: 14,441

Thanks: 415

Thanked 426 Times in 299 Posts
---
Off lead? Never. Not worth the risk.
__________________
"Having heard all of this, you may choose to look the other way.....
but you can never say again that you did not know." William Wilberforce 1759-1833
07-11-2013, 03:30 AM
Administrator

chi god/godess

Join Date: Oct 2011

Name: Stella

Location: Frome, Somerset, UK

Posts: 5,713

Thanks: 230

Thanked 1,605 Times in 1,262 Posts
---
Totally depends on where you are, and what facilities are available to you.
I let mine off lead daily, but I live in a country with no predators that can threaten small dogs and have access to plenty of areas that are away from traffic, and other people/dogs.

You must be certain that Frodo has impeccable manners around other dogs as well as reliable recall before you let him loose around other dogs.
__________________
07-11-2013, 04:20 AM
chi god/godess

Join Date: Oct 2011

Name: LS

Location: Canada

Posts: 10,706

Thanks: 2,062

Thanked 813 Times in 693 Posts
---
I agree it truly depends on many things. I live in a very busy city so my dogs are
always walked on leash. However during our outings we make stops at areas I
consider safe, and only if there are no dogs around I let the pups run to their
hearts' desire. We do occasionally meet up with other dog owners we know
and let our pack have fun with theirs, but I never ever let my dogs off leash
around dogs we do not know. It all comes down to your dog's recall and all
around safety of the area you are in. If there is even a tiny chance that your
dog could escape I say don't do it. Get a training leash, practice recall, even
after years of having my pups I still practice recall, whether or not you'll let
your pooch off leash it is very important for him to know. Work on socializing
some more, bouncing up to other dogs is not good and can get him in a lot of
trouble. Do you know of any patient older dogs that could help teach your pup
some doggie manners? They learn very quickly from each other.
07-11-2013, 04:55 AM
chi god/godess

Join Date: Aug 2011

Name: Krystal

Location: Canada

Posts: 5,614

Thanks: 851

Thanked 881 Times in 829 Posts
---
We don't here at all. First, it's too dangerous as we live in the city. Second, we have predatory birds and wildlife. If I run into a bear, I want to be focused on the situation, not worrying about where my dog is. Obviously this is not the case everywhere.

We have a retractable leash to give her more freedom when hiking and a training leash for camping so she has to stay close but can do her own thing. The only place she's off leash is at our small dog only dog park, which is fenced. I would love for her to run free and I know that she would stay close, but the risk just isn't worth it for me.
__________________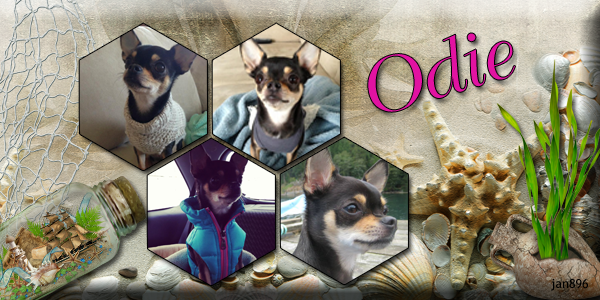 07-11-2013, 11:46 AM
chi king/queen

Join Date: May 2013

Location: Swansea, Wales, UK

Posts: 945

Thanks: 87

Thanked 242 Times in 227 Posts
---
Thanks to you all for your thoughtful replies. I should clarify that I live in the UK, so predators aren't really an issue. It's more to do with Frodo being safe and behaving around other dogs. Although I live just a few yards away from a large area of parkland that leads down to the sea, it would be impossible to find an area where I could guarantee he wouldn't run into other dogs. He gets very over-excited with every potential playmate, and I fear that could get him into trouble. I think, based on your advice, I'll not rush letting him off the lead yet.
07-11-2013, 11:54 AM
chi addict

Join Date: Jul 2013

Name: Deven Garvey

Location: West Chester, Pa

Posts: 290

Thanks: 16

Thanked 94 Times in 75 Posts
---
Mine go off leash in our front/side yard. They like to romp and play with the neighbor's cat. Lol. Always supervised though.
Sent from
Petguide.com Free App
Posting Rules

You may not post new threads

You may not post replies

You may not post attachments

You may not edit your posts

---

HTML code is Off

---
All times are GMT. The time now is
07:39 AM
.