| | |
| --- | --- |
| Puppy refusing to get potty trained. | |
03-14-2014, 07:56 PM
chi person

Join Date: Aug 2013

Name: Miriam

Location: Canada

Posts: 46

Thanks: 0

Thanked 0 Times in 0 Posts
Puppy refusing to get potty trained.
---
Ugh I am getting so frustrated!!!
My puppy isn't getting potty trained, I think I am doing everything right but it still isn't working.

When I take Joey out to go potty he will usually pee and then run up the stairs and wait by the door till I let him in, he will then run into the living room and promptly poop on the carpet sometimes I will grab him in time and bring him out but he poops on the carpet more often then not.
I will leave him outside for about 5 minutes till it looks like he won't go but as soon as I let him in he will poop on the carpet. I don't understand why he is doing this, I take him out often. He almost never pee's inside.
Also even though I wake up during the night to take him out he will go in his bed, I am so confused!!!! What am I doing wrong???
03-14-2014, 08:18 PM
Join Date: Jul 2013

Posts: 1,784

Thanks: 774

Thanked 326 Times in 303 Posts
---
How old is he?
__________________
[URL=http://s1187
http://pdgm.pitapata.com/0wGB.png
He prayeth best, who loveth best, all creatures great and small.
03-14-2014, 09:23 PM
chi god/godess

Join Date: Aug 2011

Name: Krystal

Location: Canada

Posts: 5,614

Thanks: 851

Thanked 881 Times in 829 Posts
---
Wait him out. If you know he has to go, stand outside with him until he does.
__________________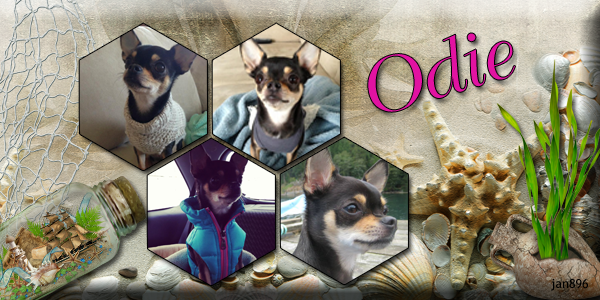 03-14-2014, 09:50 PM
chi god/godess

Join Date: May 2012

Name: Camille

Location: London UK

Posts: 3,306

Thanks: 823

Thanked 679 Times in 635 Posts
---
How old is he?
I think you should limit his access to other rooms in the house until he is fully potty trained, especially the living room as he seems to have chosen that spot. When you let him back in after going out, take him into another room straight away, somewhere you can watch him like a hawk. Take him back out on and off until he has to poop outside rather than his preferred spot in the living room. You can let him go in the living room once he has done everything outside. I'm sure he will learn eventually.
03-14-2014, 10:00 PM
chi god/godess

Join Date: Jun 2012

Name: Anna

Location: Greece

Posts: 1,412

Thanks: 176

Thanked 252 Times in 223 Posts
---
I know this sounds gross but have you tried taking the poop and bringing him back out again and placing it somewhere to sort of show him where to go? When my girl would have accidents in the beginning, I would take it and show her where to go and say "you go here" and eventually she caught on.
Also lots and lots of praise when he pees outside so he knows where everything belongs
I would also avoid the living room as Coco said.
03-14-2014, 10:31 PM
Administrator

chi god/godess

Join Date: Oct 2011

Name: Stella

Location: Frome, Somerset, UK

Posts: 5,713

Thanks: 230

Thanked 1,605 Times in 1,262 Posts
---
I agree with Krystal, you are coming in too soon. If you feed on a schedule you should know roughly when he needs to go. Stay outside, walking around with him until he goes. Activity stimulates the bowel to move, so keep him moving.
__________________
03-15-2014, 04:15 AM
chi god/godess

Join Date: Mar 2011

Posts: 6,156

Thanks: 3

Thanked 1,006 Times in 950 Posts
---
Take some of the stool outside where you want him to go: when he sniffs it, praise llike mad. I use a phrase like 'go potty' for poop, and 'go piddle" for urine. Use whatever you like. Some people use 'hurry up'!!! as their phrase. I'm not one for having a pup in a tiny crate. I use a playpen for puppies. Iris is the name. This makes it easier on you at night, and he can't make a mistake.
03-16-2014, 05:49 PM
chi person

Join Date: Aug 2013

Name: Miriam

Location: Canada

Posts: 46

Thanks: 0

Thanked 0 Times in 0 Posts
---
He is 21 weeks old.

I keep him in a playpen when I can't watch him, and he has stopped making messes in there.
I also crate him during the night (all our dogs get crated during the night) and he sometimes makes a mess in it (he made a mess in it last night) I don't know why he would since it is quite small and I took him out.

It is really hard to limit his access to rooms because there are 11 of us living in the one house and it is really hard to get it though everyone's heads that they have to shut the doors to all rooms at all times!!! So he will escape into the rooms and do his businesses without me even knowing.

I was thinking of putting him on a leash and only letting him go so far, but I don't think that is going to work because not only does he absolutely HATE the collar he also won't move from one spot and I don't want to hurt his neck when I try to train him to come with the leash.
So I'm not sure how I'm going to limit him to one room, I also can't keep him out of the living room because that is the one room it is ok to go in, since almost every other room is a bedroom and my siblings and I would rather he didn't go in our bedrooms.

We don't have a lot of doors either! Doors to the bedrooms and bathrooms, the living room and kitchen are pretty much one room. There is also the basement but it is kinda messy with boxes and things and I don't want him down there pooping behind the boxes it is also pretty much one room other then the bedrooms.

He has one spot outside where he poops, there is plenty of poop there, I'm not sure why I would want to put more poop there??

My word for him to go potty is "go potty" we use that word with all our dogs.
I am not the only one who takes him out either, my mum and I are part owners and so we both take care of him. My mum is also getting very frustrated.

I would rather not stay out for more the five minutes!!! I live in the country and it isn't exactly what you might call warm here yet. Plus going outside in the middle of the night by yourself with no one else awake isn't fun either!!! Especially when we have had a couple break-ins.

I can't wait him out cause he won't go until I bring him inside. I don't know what I am doing wrong!
Posting Rules

You may not post new threads

You may not post replies

You may not post attachments

You may not edit your posts

---

HTML code is Off

---
All times are GMT. The time now is
12:37 PM
.