| | |
| --- | --- |
| dyslexia | |
02-26-2009, 06:38 AM
dyslexia
---
I wondered if anyone here has any knowledge of Dyslexia?

If I describe the situation, then explain what help i am looking for....

so, the case history (lol)

a ten year old male, 11 in april. Cant spell very well (basic words like shoes, apron, could, ) he tends to spell as things sound, not as theyre spelt.
Was barely able to read until in juniors.
HATES writing, and is VERY untidy, sometimes so much so we cant read the writing.
Cant remember months of the year. Has trouble tying shoe laces.
Gets frustrated and flustered.
Finds it difficult to be organised and neat.
Can barely learn times tables, algebra etc
Has trouble taking messages and passing them without muddling it all up.
Is described at school as " easily distracted, and doesnt try"
Has bad days for no apparant reason.
Is reluctant to go to school a lot.
Has trouble following verbal instructions, and even written ones if long winded.
Struggles to copy off the board at school
struggles to read red pen on white paper.


I have wondered for years if he is dyslxic perhaps, and never been taken seriously.

Just wondering what other people feel it could be, and if anybody knows anywhere we can go for help?

I looked at the uk dyslexia website, and it says start with school, but theyre dragging theyre heels and not really doing much other than pushing him to do extra lessons twice a week at lunch time and three times a week after school, which he really cant cope with and isnt helping make much difference at all, I personally think theyre overloading him expecting him to do that many extra lessons a week! and that isnt the answer in my mind as it is making him feel worse.
02-26-2009, 08:36 AM
Administrator

chi god/godess
---
hi there
my daughter has something called cerabeller ataxia. she is 13 and has very similar problems to the ones you are describing, she was born with it,, though we found out when she was about 2 years old as her walking was very different from other kids, thats what made us look into this she would lean forward too much and often fall. she was diagnosed with cerarbeller ataxia when she was around 5 years old she was in mainstream school till primary 5 wich never done her much good as the teachers as you say thought she was a hinderence and not trying, but she moved to a school for kids with learning difficulties and is now doing much better and showing a lot more confidence, her writing is still quite poor but her spelling and stuff is much better as i have been told she will most prob always have problems with her fine motor skills eg writing, tieing laces,doing up buttons things like that but the positive thing is scince she moved schools there has been much more progress in her abilities plz keep looking into this dont give up a lot of learning difficulties are just put down as dyslexia hope everything works out for you
mandy x
ps heres some pics of my gorjuss daughter who has these problems her name is dionne she is 13 now the most loving child you could ever meet x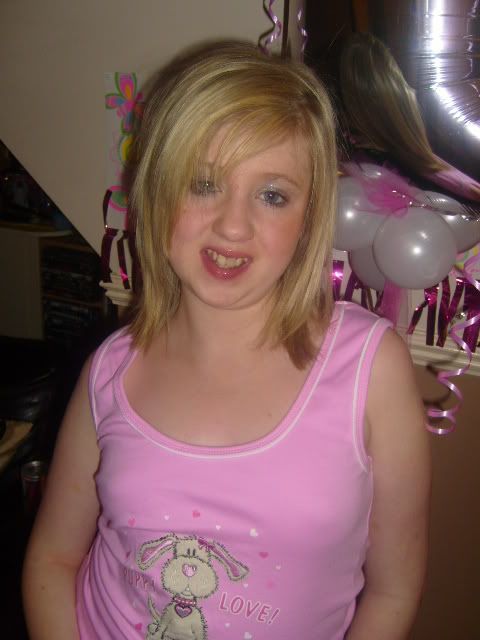 __________________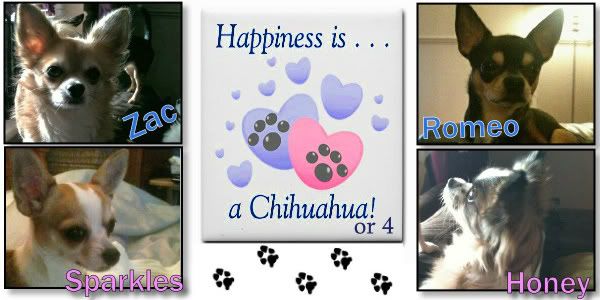 02-26-2009, 09:05 AM
chi god/godess

Join Date: Jan 2009

Posts: 1,054

Thanks: 0

Thanked 0 Times in 0 Posts
---
Hi there is he popular at school? are you sure there is no bullying going on?
02-27-2009, 06:57 AM
---
awww she is so pretty!!!
He does get bullied alittle occasionally at school, but nothing too bad. Even at home his wirting isnt so good either.

I have been nagging school daily this week, keep phoning to as where they got to as they promised to look into it and find someone professional to help. Theyve got nowhere so far, but i'll keep nagging.
I rang my gp surgery yesterday to see if they can help, and ended up going in circles, calling health visitors, and all sorts, the receptionists arent too helpfull really, so I may try making an appointment.
I also rang the education department, and theyre going to get back to me.

He is so bright in some area's, like science and art, but when it comes to writing, he just cant cope with it.

I've told school he wont be gong to after school lessons anymore, i know school are trying to help but theyre going about it the wrong way, and the extra lessons are actually making him worse not better, as now he is feeling stressed at the amount of extra work theyre trying to make him do that he just cant cope with.

Iwont give up though, I want to get him all the help we can, and if they rule out every type of learning disability and he is fine we know he just needs some gentle encouragement, if they discover something then all good and well, we can start helping with that.

thanks for t he advice
02-27-2009, 07:52 AM
chi addict

Join Date: Oct 2008

Location: South Shields, N.E.

Posts: 288

Thanks: 0

Thanked 0 Times in 0 Posts
---
Janie - if you don't get anywhere give me a ring please. There are lots of possible reasons for what you have described. The first point of call has to be the educational department - the school work with a number of external agencies and the first thing you need to do is have him assessed. When was he last assessed for his reading age? What is it? What extra support does he have if any in lessons? He is shortly going to secondary and you run the risk of him being lost in the system as you are then talking much larger numbers. This will be even more difficult as he may be passed off as 'bad' behaviour, easily ditracted etc. and put in a set that isn't appropriate for him. Forgive me as I can go on and on and on but I see this happen on a daily basis....please ring me if you need me and I will gladly come up to the school with you to ask the questions xxx
02-27-2009, 08:08 AM
Administrator

chi god/godess
---
yeah i know what you mean the overload of homework will not help him im often told with dionnes teachers she has lots of ideas in her head but has difficulty getting them down on paper so they let her do some then scribe the rest for her so shes getting it down she dosent get lots of homework (shes is in high school) she gets a sheet of either maths or lanuage and she gets a week to complete it.i would let the school know there is to much homework and its overloading him .

ps, does he have an educational psycologist maybe the school will put you in touch with theirs it depends on what one you get but mine was a great help in finding the new school and things for dionne

hope you get this sorted keep me updated on how you get on and i wish yous the best of luck in getting this sorted xx mandy
__________________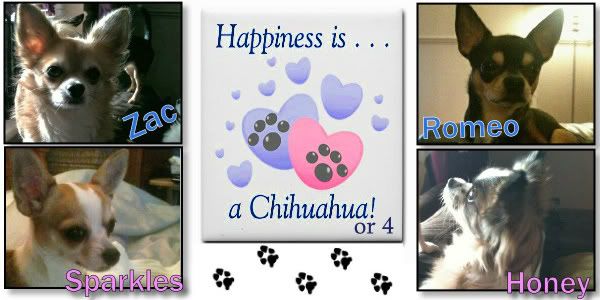 02-27-2009, 08:28 AM
---
thanks both of you.

THanks for the advice LYanne, it's been a hard slog since he went to school.
We've so often been told he is just messing about in class, easily distracted, doesnt try etc. WHilst every parent doesnt WANT to think there child would misbehave, I am sure there is more to it than just being disruptive.

My concerns are with him going to senior school, i want something sorted before then, and we were hopefull we could get him into the venerable bede school, as he goes to bishop harland which has 2 places a year reserved but he has to get a certain score in sats he thinks, which is of concern!

LIke i say, two lunch time and three after school lessons a week are just too much for him to cope with, and yesterday his teacher told him that if he cant make it to booster classes they dont expect to see him at ANY after school clubs, which i feel unfair,theyve really tried pushing him to stay in these extra classes.

I'll ring the education board again today if theyve not called, if I can fit it in.
Just had the sad news that my gran has passed away. SO dashing all over today, got both kids off sick, and got all sorts to do.

But I really appreciate the offer Lyanne, I might plague you with questions later and you'll then regret your offer of help lol
02-27-2009, 07:03 PM
chi addict

Join Date: Oct 2008

Location: South Shields, N.E.

Posts: 288

Thanks: 0

Thanked 0 Times in 0 Posts
---
Hi Janie

Sorry to hear your sad news....take it easy.

As for senior school your right you do need something sorted before then....the SATS are no longer done in schools as from this year so I am not sure which measure they will use....I have PM's you my telephone numbers and you can plague me any time you want...it is an issue that is really close to my heart and Denise will tell you how passionate I am about children getting the right support. Ring me when you have time xxx
Posting Rules

You may not post new threads

You may not post replies

You may not post attachments

You may not edit your posts

---

HTML code is Off

---
All times are GMT. The time now is
07:52 AM
.