| | |
| --- | --- |
| Casual to Addiction? (Smoking) | |
03-19-2010, 05:46 PM
chi god/godess

Join Date: May 2004

Posts: 5,242

Thanks: 0

Thanked 2 Times in 2 Posts
Casual to Addiction? (Smoking)
---
My mom brought up that she feels she's become addicted to smoking. She's always smoked since she was a teen but she's been able to get down to only 1 cig a day. The past couple of months though, she feels its become an addiction and I think she's right!

She said that when she gets up, one of the first thing she thinks about is a cigarette where as it was never like that before. As a matter of fact, I woke up at 8:30 and took the girls out to pee and she was already out there smoking and she's outside right now (9:45) smoking again!

Anyone have any idea what can spark it? She thinks it was all the stress when we lost the house, had to find a house, and moving into this house.
__________________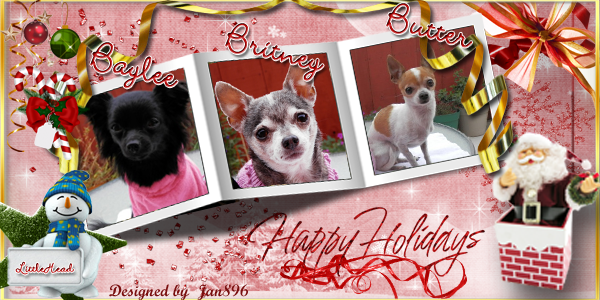 Special thanks to Jan!
03-19-2010, 06:35 PM
chi god/godess

Join Date: Jan 2010

Posts: 1,576

Thanks: 0

Thanked 0 Times in 0 Posts
---
I have heard of people that smoke because of stress, so this could be a reason. Just think of it as something that you may be addicted to. This may sound silly, but I am addicted to Gushers fruit snacks..and when I am mad or stressed I just want to eat a pack of them! Haha..so I definitely think stress can be a factor of it..not that I smoke or have smoked. Perhaps someone will have a better answer to this??
__________________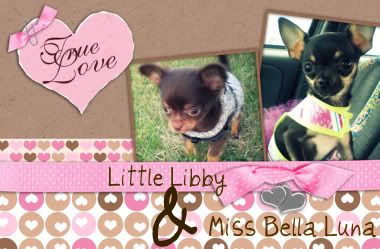 http://missbellaluna.blogspot.com/
03-20-2010, 10:30 AM
chi god/godess

Join Date: Aug 2009

Name: Teresa aka Terri

Location: Livingston, Scotland

Posts: 10,596

Thanks: 2

Thanked 5 Times in 5 Posts
---
Stress can do it.
It did it for me.
I started smoking when i was 17, and have been off and on ever since.
I quit for 3 years then my mum died and that day i lit up again.
I smoked for another 2 years then managed to quit for 2 till my final exam at college and was so stressed i asked my man to get me some.
Have been smoking again since 2007 and i am not ready to give up now.
I do wake in the morning and before even a drink i have a cig.
__________________
03-20-2010, 04:20 PM
chi god/godess

Join Date: Nov 2008

Location: furrybutt, NY

Posts: 16,946

Thanks: 984

Thanked 755 Times in 710 Posts
---
i think smoking isnt an addiction but more of a habit. ive only smoked when i was a teen too but stopped after a year cold turkey. i did it from stress in highschool but found it rather repulsive when i saw what my friend's mom looked like when she was supposed gto be only 40 yrs old....THAAt much of wrinkly skin on ur face that makes u look like a prune?...and the way she smelled and that awful raspy voice that was when i started thinking to myself if it was really worth it or not. also when u look online for what people look like in the most extreme conditions esp when they have a hole in their throat...thats def. not what i wanted in my future. i think majority of ppl smoke because they never really sat down and thought about what the worse situations can result from this awful habit
__________________
03-20-2010, 04:34 PM
chi god/godess

Join Date: Jan 2009

Name: Tracy

Location: Wichita, KS for 26 years... just moved to UTAH!

Posts: 14,441

Thanks: 415

Thanked 426 Times in 299 Posts
---
I think it's an addiction. Yes, it's a habit also, but the nicotine actually acts with your brain in such a way that craving occurs that is almost impossible to resist. If you do resist, there are consequences.... shakiness, irritability, anxiety. To me that points to an addiction. Of course some people are more addicted than others.

Pidge, I have seen people smoke through their tracheostomies (the holes in their throat that they breathe through). I have seen people in the aftermath of smoking while on oxygen and the oxygen catches flame and they are horribly burned.

Some experts say that nicotine is as addictive as heroin. It is terribly hard for most people to quit.
__________________
"Having heard all of this, you may choose to look the other way.....
but you can never say again that you did not know." William Wilberforce 1759-1833
03-20-2010, 05:51 PM
chi god/godess

Join Date: Feb 2010

Name: Pam

Location: Bakersfield, CA

Posts: 3,686

Thanks: 0

Thanked 22 Times in 21 Posts
---
I started smoking at 14. I have managed to stop for years at a time, but then my life would get stupid, and the first thing I would do is grab a cig. It definitely is an addiction. Every time I try to stop, I warn everyone around me that I am trying and apologize ahead of time if I snap at them or become grouchy. I wish I could stop for good. But so far, no luck.
03-20-2010, 06:48 PM
chi god/godess

Join Date: Nov 2008

Location: furrybutt, NY

Posts: 16,946

Thanks: 984

Thanked 755 Times in 710 Posts
---
in order to break tha habit is to find something else that is just as repetitive or something you love. for me that was food haha. when i used to smoke i barely ate, because smoking would "fill" me up before and after eating...also! 2nd hand smoking is as bad as smoking urself...this cant be good for the 4 legged ones, think about their health! poor things
and brody thats awful
i have this person i know that uses a oxygen tank tubed to his nose to survive....every second u can hear it releasing air, im pretty sure if he could go back to the time before he started smoking, he would.
__________________
03-20-2010, 06:56 PM
chi fan

Join Date: Mar 2010

Location: Indiana

Posts: 61

Thanks: 0

Thanked 0 Times in 0 Posts
---
I smoke and to me it is an addiction. I have stopped before but was back at it again and this time for some reason I can't shake it at all.

Michelle
Posting Rules

You may not post new threads

You may not post replies

You may not post attachments

You may not edit your posts

---

HTML code is Off

---
All times are GMT. The time now is
07:21 AM
.