| | |
| --- | --- |
| changing your hair for the season | |
08-18-2012, 11:31 PM
chi god/godess

Join Date: Aug 2011

Name: T

Posts: 2,183

Thanks: 69

Thanked 88 Times in 85 Posts
changing your hair for the season
---
Does anyone else do this? Seems like every spring and every fall I decide to change my hair style. Maybe it's just a coincidence, maybe not, but I always get the itch to change it up around then. I booked an appointment for Tuesday to get some chopped off short for the fall. I hope I don't regret it. I haven't done anything as drastic in almost 3 years. Anyone else planning for a new haircut?
08-18-2012, 11:39 PM
chi god/godess

Join Date: Mar 2012

Name: Ashley

Location: NC, USA

Posts: 5,776

Thanks: 331

Thanked 783 Times in 685 Posts
---
Just got mine done Thursday. I cut 11 inches. I usually get a new haircut before each semester, but it has never been this short. Very different for me.


Sent from my iPhone using PG Free
__________________
08-18-2012, 11:47 PM
chi god/godess

Join Date: Aug 2011

Name: T

Posts: 2,183

Thanks: 69

Thanked 88 Times in 85 Posts
---
Leme see!
08-18-2012, 11:48 PM
chi god/godess

Join Date: Jan 2010

Name: Sherri

Location: Ontario, Canada

Posts: 3,889

Thanks: 278

Thanked 169 Times in 160 Posts
---
I cut 1 inch but I went from pitch black to brown took 5 hours to get all the black out I was black for 5+ years I really like the brown and am eventually going to add oter colors in probably a reddish brown highlight or soemthing!
__________________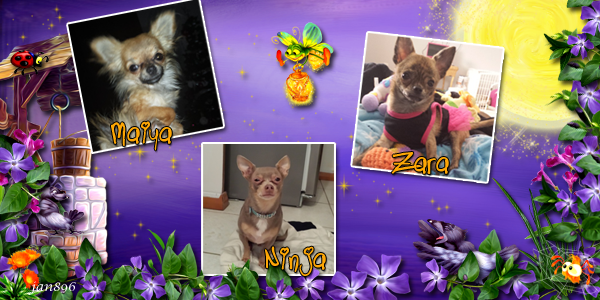 08-19-2012, 12:59 AM
chi god/godess

Join Date: Sep 2009

Name: Kat

Location: Illinois

Posts: 3,126

Thanks: 489

Thanked 181 Times in 146 Posts
---
Ironically enough I just had mine done today. My mom took me out for some nice bonding time. =D A hair cut and a few dresses later I think it was accomplished LOL.
__________________
~*~*~*~*~*~*~
facebook.com/rescutopia
08-19-2012, 01:26 AM
chi god/godess

Join Date: Apr 2012

Name: Caitlin

Location: Falun, Sweden

Posts: 3,206

Thanks: 49

Thanked 107 Times in 98 Posts
---
I'm boring. I've pretty much always had long hair. I have changed the color to jet black, copper red, and now dark brown which is basically my natural color. I've had some bangs and some layers, but it's always just been long and straight for the most part. My hair is probably the most boring it's ever been right now. It's dark brown, no bangs, no layers, straight, and very long. I don't really care for it but my boyfriend likes it this way (HAHA, right?), so I keep it. I would love to do something drastic, though.
__________________
08-19-2012, 02:53 AM
Administrator

chi god/godess

Join Date: Oct 2011

Name: Stella

Location: Frome, Somerset, UK

Posts: 5,713

Thanks: 230

Thanked 1,605 Times in 1,262 Posts
---
I chopped a lot of mine off about a year ago, so it is pretty short for me, I just don't do short hair!
I am letting it grow back now, and have managed to wean myself off my straightening irons addiction and embrace my natural curls. This is actually a big deal for me, I used to hate it curly, and most people I know have no idea that straight isn't my natural texture. It is going pretty well, I have stopped blow drying and brushing it too, and I can get it to hang in ringlets without any frizz.
I change the colour all the time. I recently went from dark magenta to red. I think I may go through the colour wheel and go back to magenta, then purple, then violet, then blue, then teal green and all the way back again.
__________________
08-19-2012, 01:17 PM
chi god/godess

Join Date: Aug 2010

Name: Lisa

Location: Tennessee

Posts: 4,436

Thanks: 228

Thanked 451 Times in 420 Posts
---
As a matter of fact; I'm getting ready to color my hair & get a good hair trim for the fall. Just not sure when, but soon! Lol
__________________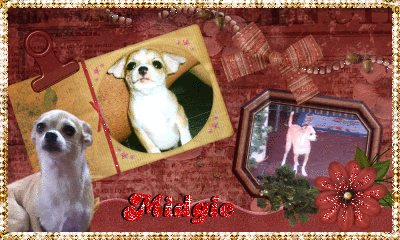 [url=http://www.TickerFactory.com/]
Posting Rules

You may not post new threads

You may not post replies

You may not post attachments

You may not edit your posts

---

HTML code is Off

---
All times are GMT. The time now is
02:13 AM
.