I went to NJ on Saturday for the Bon Jovi concert. He was awesome! The concert lasted for 9pm to midnight with non stop action no break!
So my hubby and I drove from VA to NJ Saturday morning (around 4 hours) and stopped in Hoboken NJ. I wanted to go by the Cake Boss's Carlos Bakery but its line to get in was 3 hours. No way we did not have time for that so we found a little italian reastaurant and had an awesome lunch dinner. They told us about another bakery that they said was even better than Carlos so we walked there to get my cannoli. Very yummy! As we were walking down I saw 3 dog stores I wanted to go in but between being on a strict time limit and hubby being with me I knew it was a no.
Here is a link for one. I just love the name LOL
Beowoof
Shop at Beowoof!
So for those Bon Jovi fans here are a couple photos:
Me at the stage- love the car concept they had graphics that would play above the car like it was a windsheild.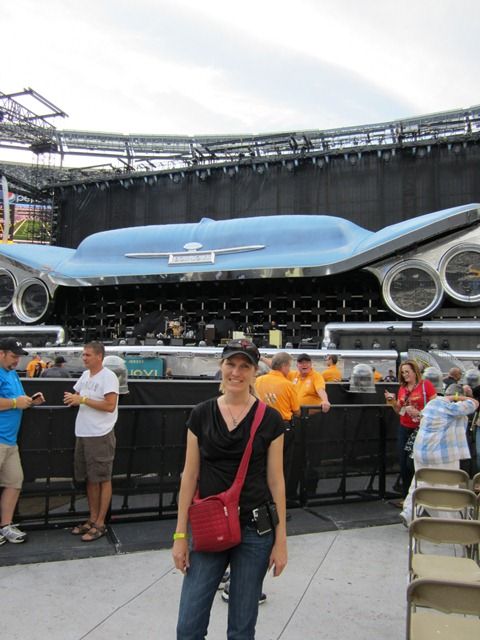 Bon Jovi