Some know but my basement flooded the end of March. A brand new sump pump failed (NEVER GET A SUMP PUMP FROM HOME DEPOT). We lost all flooring, most dry wall etc. It has been a mess as Nala had to go to an upstairs bathroom (she has a kitty condo as at 19 she needs to be closer to a litter box), Huly was in a guest bedroom (keep him out of the way), and BG & Sonny were in my bedroom as BG hated one of the construction guys (no clue why as he loves dogs, and a nice guy). So after months of water emergency crews, construction crews etc it is starting to come back together. Our basement is 100% Washington Redskins (NFL Football) so here is some of it coming together.
Sean Taylor wall (a player of ours who was murdered in 2007)
Hogette Bobbleheads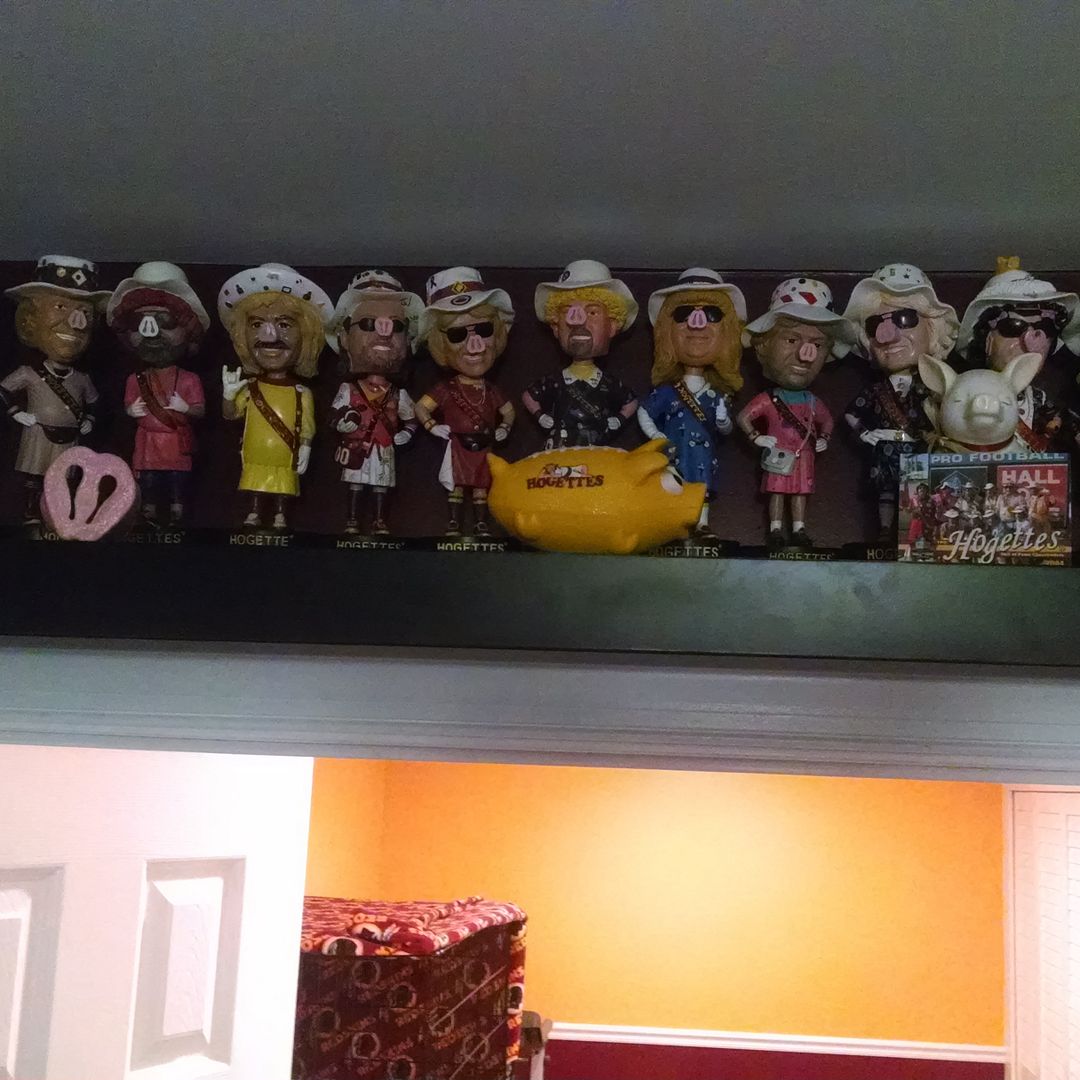 Hogettes at a game, my husband is in the white fur coat. This group of superfans have raised over 100 million for charity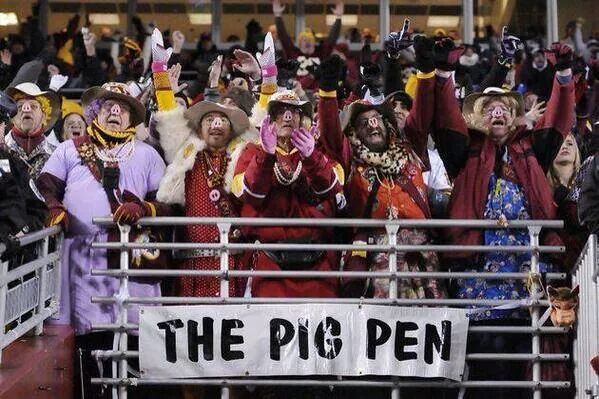 Super Bowl Wall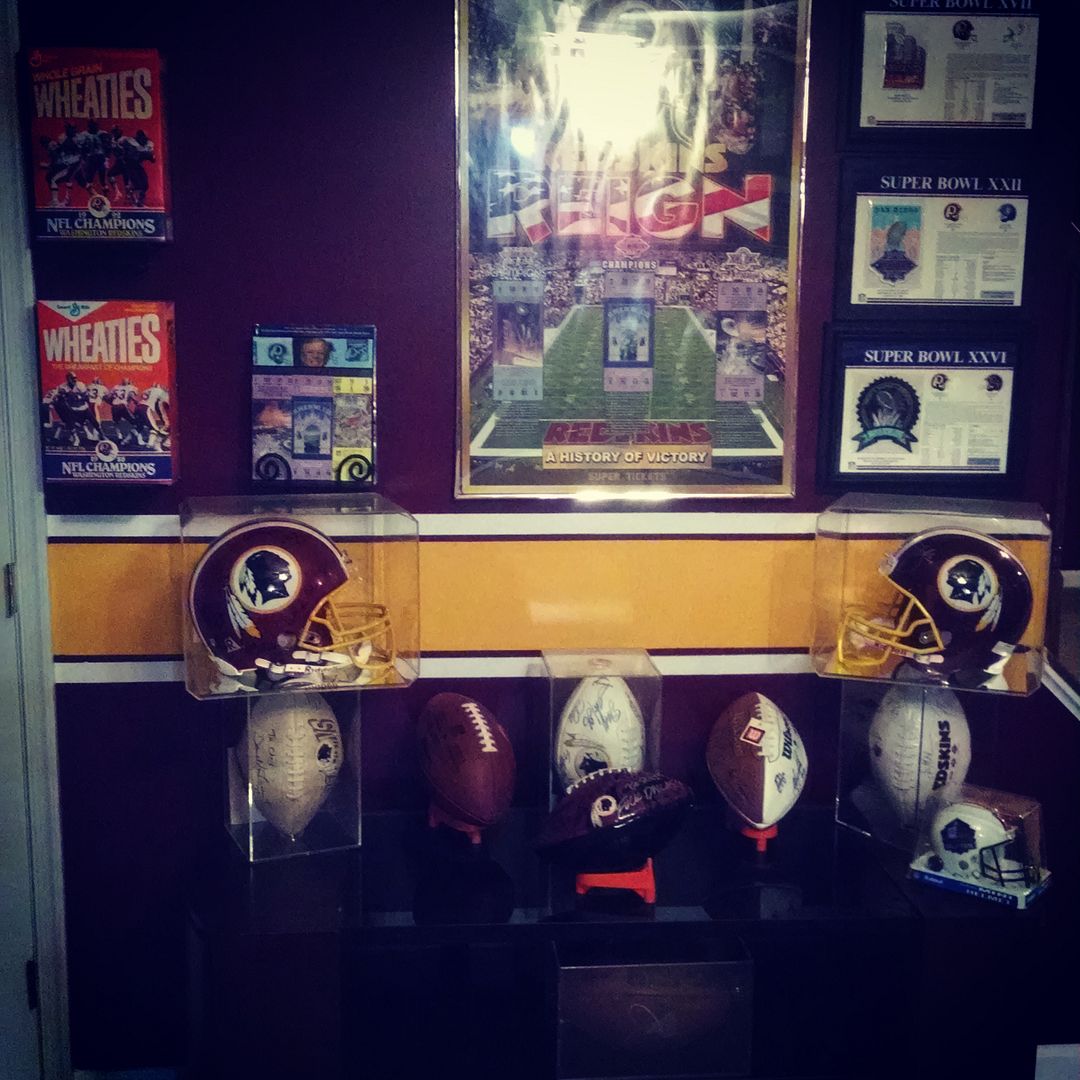 Random Redskins Wall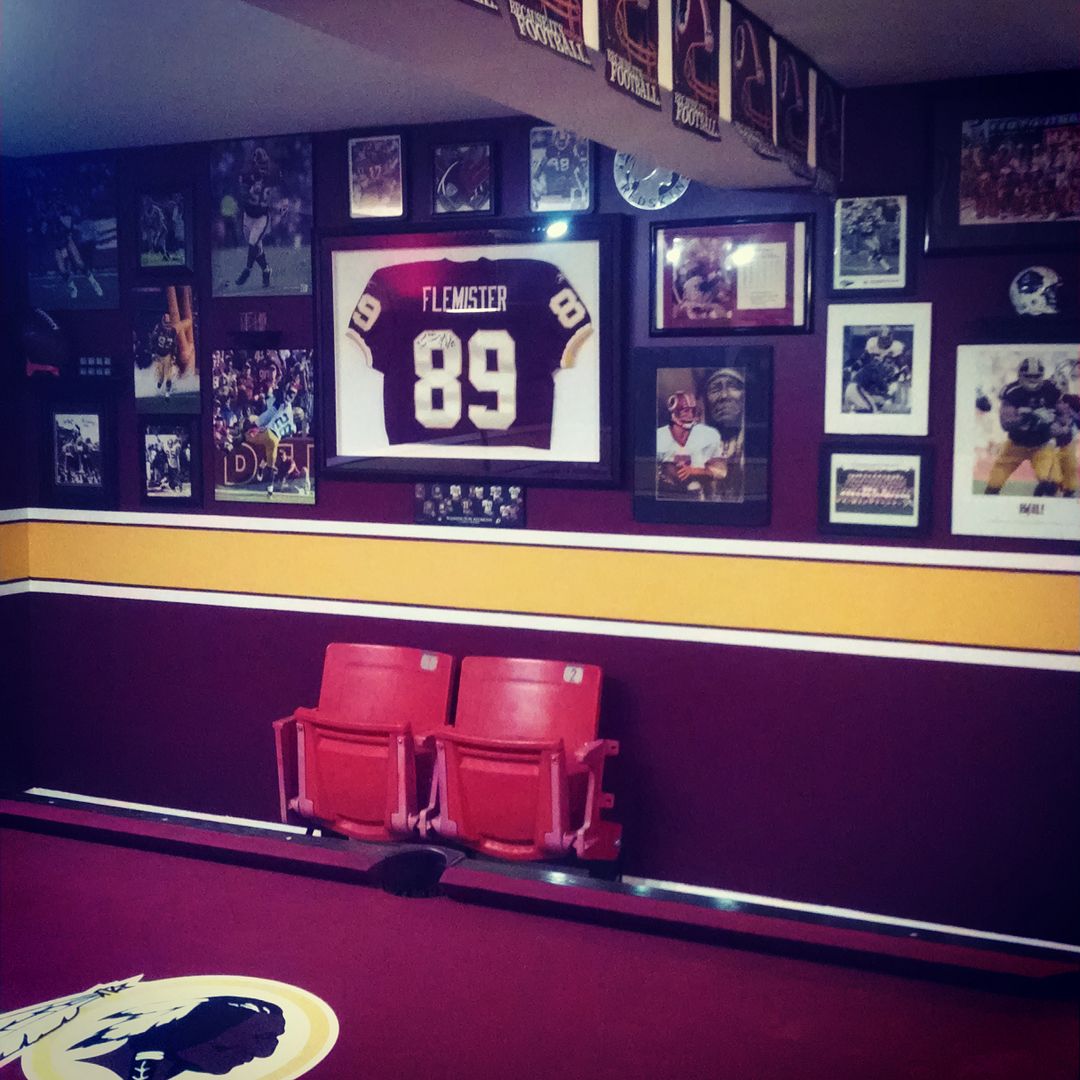 Hall of Fame Wall
In the Media room we moved a wall and Uh Oh what might we be doing?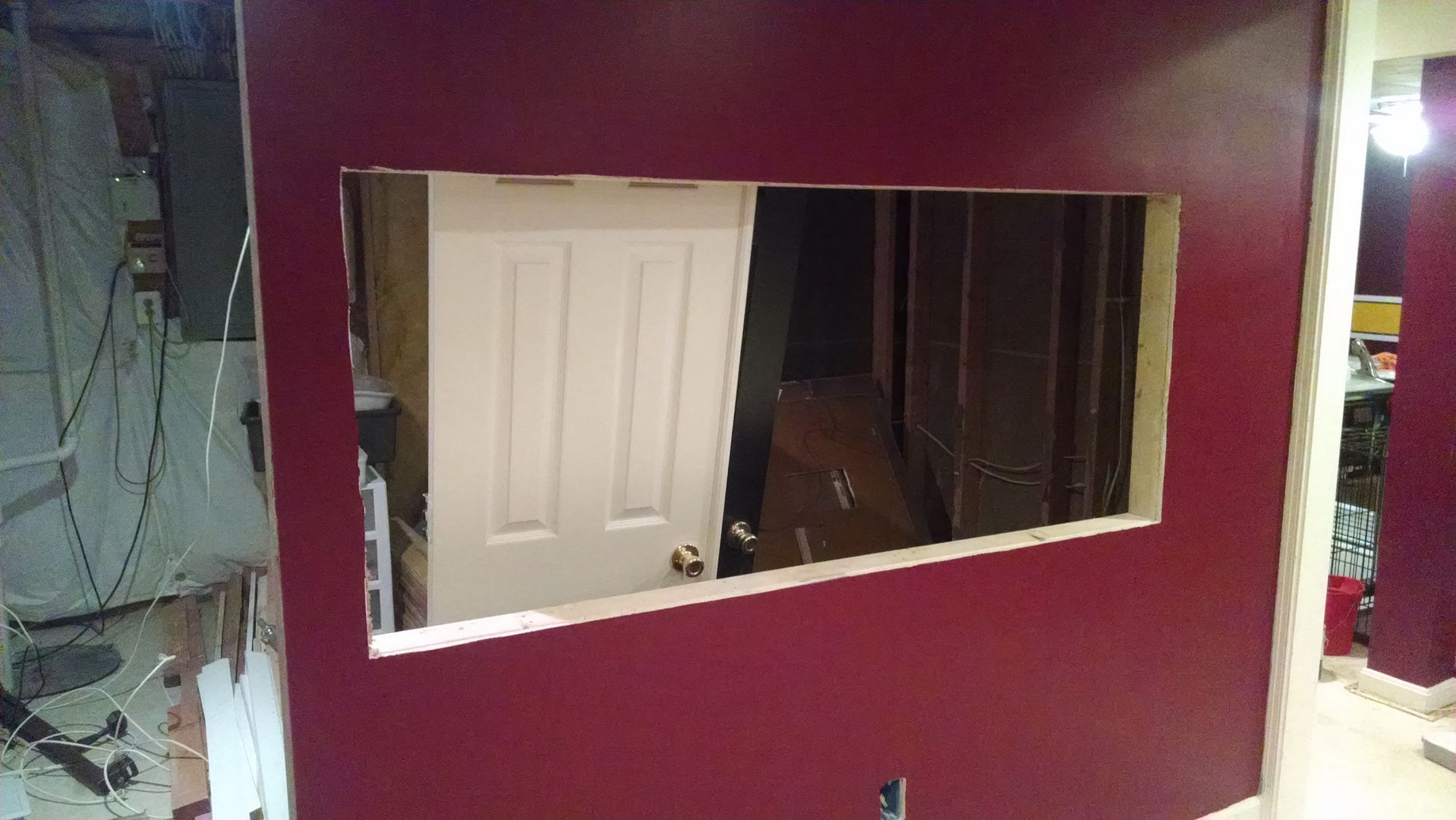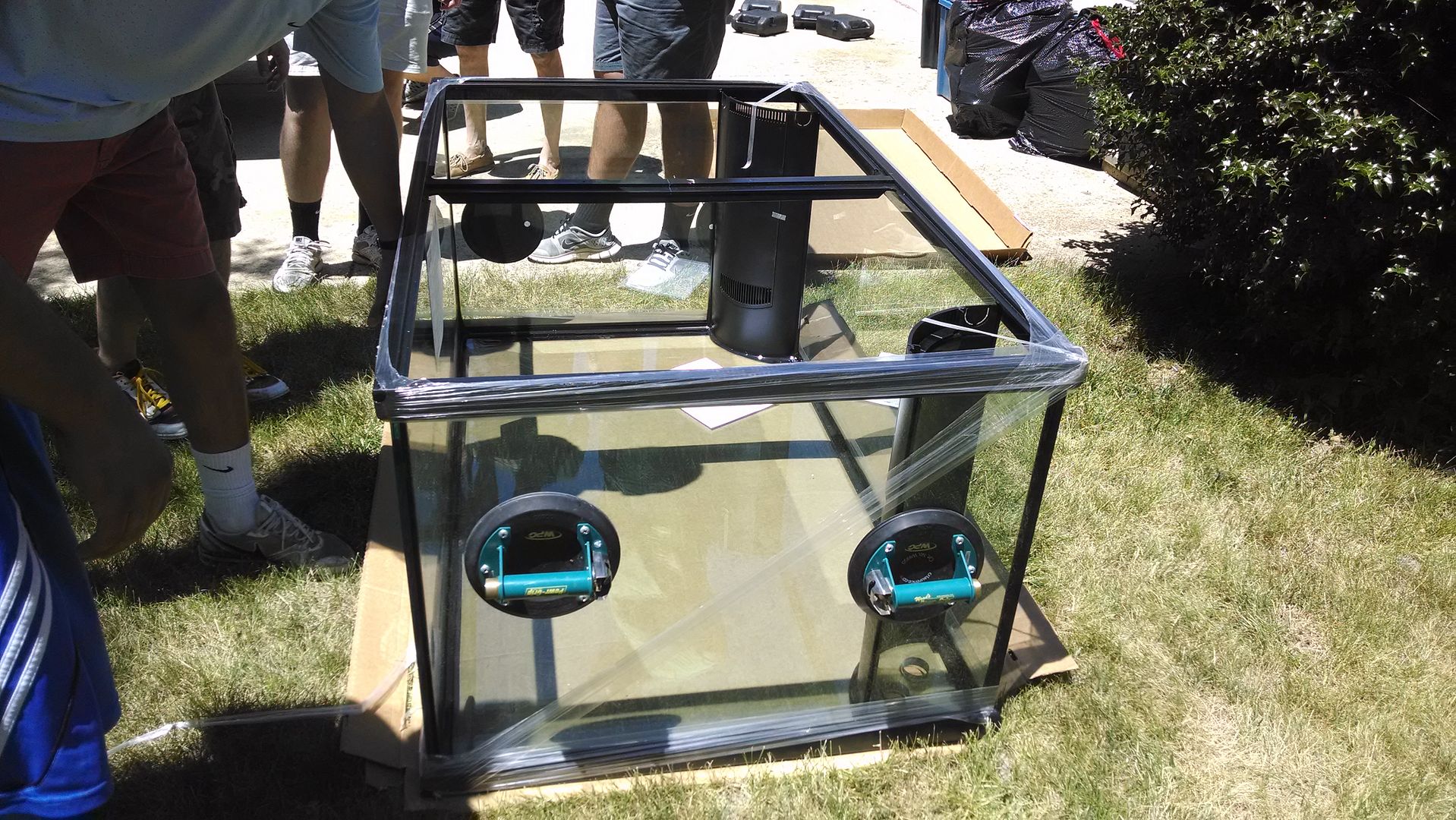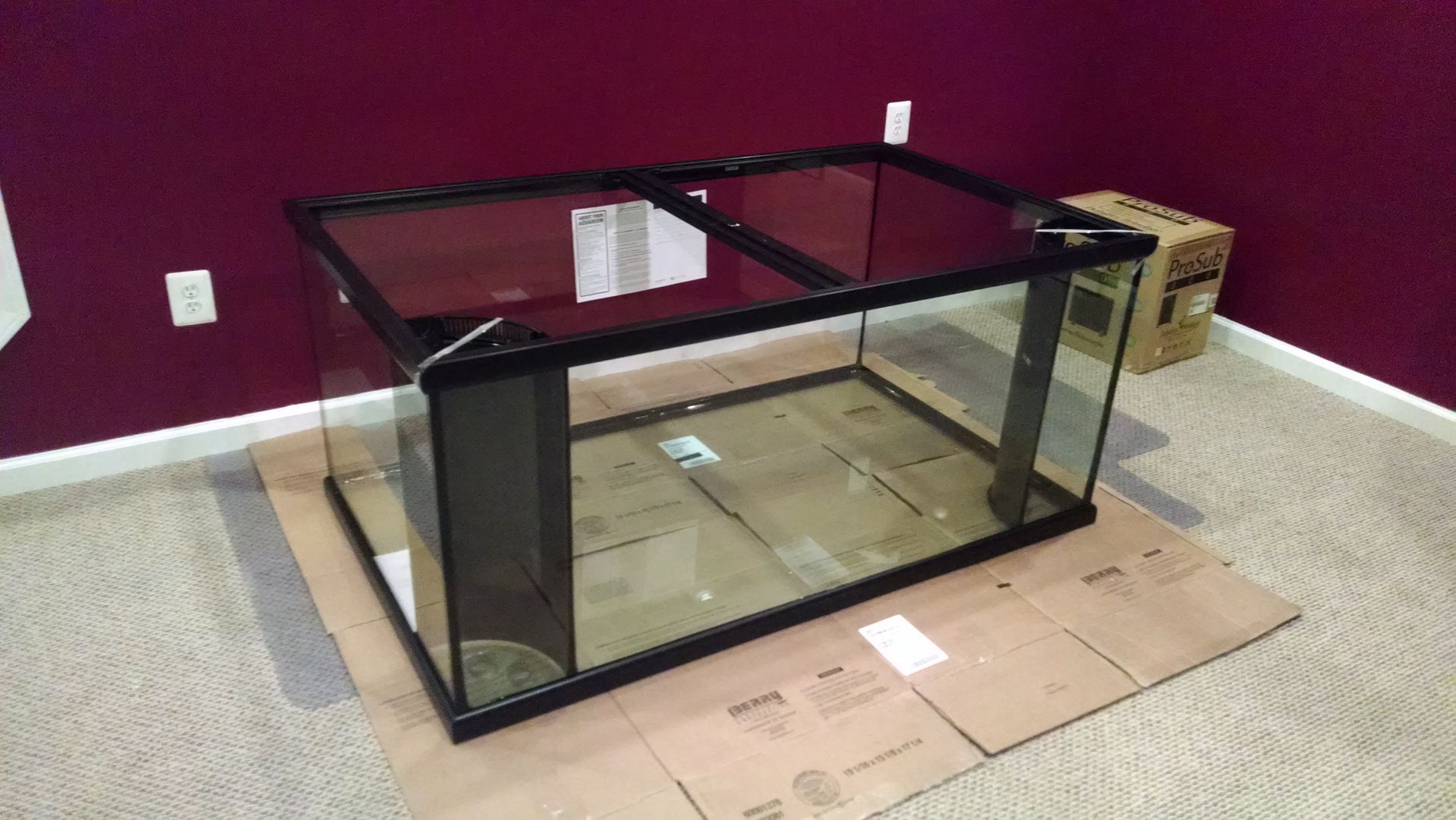 If you guessed a NEW 250 gallon Salt Water Reef tank or Huly TV you guess right!