| | |
| --- | --- |
| Poor, cold dog :( | |
02-03-2007, 11:28 PM
chi lover

Join Date: Sep 2005

Location: NJ

Posts: 185

Thanks: 0

Thanked 0 Times in 0 Posts
Poor, cold dog :(
---
Our neighbors have what looks like a Rotty-Lab mix and leave it outside all day and sometimes (like tonight) into the evening. It's 27 degrees outside and the dog started barking frantically. I went to the house to see if anyone was there and the house is empty and dark. I called the cops to report the dog alone in the cold and one came out but the only advice was to call the spca. I did and their answering service said that someone would follow up at some point. I figure any water left in any bowls in the yard has either evaporated or frozen over so I brought some warm water over and stuck it under the fence, but the dog is cowering near the house and afraid to approach the fence. I tried to bring our Chi over near the fence to get the dog closer to the water but to no avail. I'm wondering how long can this dog survive at these temps and what else I can possibly do. The cops said they would keep checking to see when the owners return but that's not helping the dog right now. Any advice?
__________________
-Dianna and Honey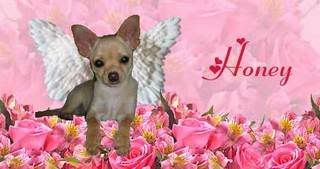 02-03-2007, 11:59 PM
---
maybe if u have some soft dog food u could heat it up in the microwave and put it under the fence, the heat will spread the scent more and maybe he'll eat.
Though just an fyi this is really unfair but I knew of someone who wasn't taking care of their pets and left them with no water for an undefined period of time so I topped up the water and called the SPCA and they said the couldn't do anything since the animal now had water...totally stupid.
So maybe tell the SPCA to call u before they come over and u can run over and remove the food and water u put there, that way these ppl will really learn their lessons.
__________________
Meghan
www.ccrt.net
http://www.myspace.com/40327587

02-04-2007, 12:25 AM
chi god/godess

Join Date: Feb 2005

Location: Connecticut

Posts: 3,249

Thanks: 0

Thanked 3 Times in 3 Posts
---
is there any kind of dog house or shelter?
if not get some digital photos of the dog out there, take note of times ect, leaving the dog outside unprotected from the elements IS abuse, however letting the dog out to go potty" as they might argue is not. so if theres no dog house, youve got a better chance at winning the fight to ease this poor dogs suffering.

by LAW, any dog left outside in "harsh weather" (excessive heat or cold) must be provided with water, and shelter, the shelter should be some kind of physical protection from the elements. if the owners havent provided this for their dog the dog can be taken away and animal cruelty charges can be brought against the owner.
When you call the spca's maching, leave the time the message and state clearly that the neighbours dog has been outside all night its 27 degrees, the dog has NO shelter and its water is frozen.
then if the owners are still not home in an hour, call back, once again state the time, temeperature and the fact the dog has no shelter.

do this every hour untill the owners come home, then if the dog is continued to be left outside without shelter even though the owners are hom make sure to continue to call and state such fact.
by calling them and stating these things the spca have documented proof of times on their machine to use in court if cruelty charges are brought forth.

theres honeslty not much the cops can do realy, ask them if theres animal control other than the spca in town (most towns have some kind of dog catcher/animal control officer on the police force. mention your worried about the dog, its shivering it has no drinkable water and no shelter from the elements and is there any way the dog could be seized for the evening due to the extreem temperatures.

theres snow on the ground so throwing him a blanket might not realy help him but if you have a few old towels or blankets or something you could just toss over the fence for him to dragg into a corner and curl up with.

Offering him food isnt going to do much, i doubt there starving him, but it seems like hes just cold and lonely.
__________________

and welcome aboard Ruby
02-04-2007, 01:08 AM
chi lover

Join Date: Sep 2005

Location: NJ

Posts: 185

Thanks: 0

Thanked 0 Times in 0 Posts
---
Thank you for your suggestions and advice. My husband called the cops again, and asked about the animal control taking the dog in for the night. They referred him to whatever the appropriate department is which said they can't authorize taking the dog off the property without getting approval from the "dog warden". My husband got in contact with him, the "dog warden" (that's what the woman at the police station called him) and they're sending someone out to find out if there's a dog door or something, and if not, they say they'll notify the spca.
__________________
-Dianna and Honey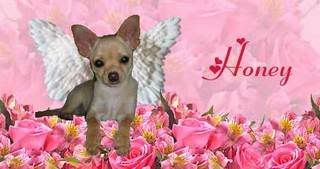 02-04-2007, 05:14 AM
chi king/queen

Join Date: Jan 2006

Location: Phoenix, AZ

Posts: 865

Thanks: 0

Thanked 0 Times in 0 Posts
---
This just breaks my heart to hear this poor animal is going thru this. We had a neighbor that did almost the same thing. Only they had him in a dog run day inb and day out. My husband used to give it water twice a day and when we had scraps we would give it to the poor thing. It frooe to death one night when our temp dropped real low and the wind chill was so cold. I cryed for several days over the poor thing. The strange part is that these neighbors used to give my dogs treats thru the fence and starved there's. I hope you can get help for him
02-04-2007, 12:23 PM
chi lover

Join Date: Jul 2006

Posts: 198

Thanks: 0

Thanked 0 Times in 0 Posts
---
This is making me so mad! People are so unresponsable. On my way to work the other night it was -5 and i saw a golden retreiver or some type of mix walking right down the highway. I pulled over and tried to talk to it but he was scared to death of me. I thought about that dog all night and saw him in the morning on my way home. he was laying by the side of the road about a half mile from where i left him. He either froze or was hit by a car. I'm just sick over it Not sure how I could have gotten him in my car but still where in the world were his people!!????!!
__________________
Tinkerbell, Scout, & Princess
02-04-2007, 12:50 PM
chi lover

Join Date: Sep 2005

Location: NJ

Posts: 185

Thanks: 0

Thanked 0 Times in 0 Posts
---
The people didn't come home until 11:30!! By 10pm, my husband had spent 30 minutes luring the dog with grilled chicken, to get a leash on her and bring her to our house to warm up...risky in many ways, and illegal I'm sure, but by that point, it had been dark for hours and the temps were in the teens. We saw that she was actually only a puppy and very sweet natured.

When the people came home, they called for the dog, but she didn't come, so they stepped outside to get her, but didn't see her. My husband was outside with her, letting her potty, and told them he had her. He was super pissed off about the whole thing...how could they leave their dog out on such a frigid night? They mumbled some excuse about not being able to coax the dog into the house before an appointment, but otherwise weren't too concerned. Lame.
__________________
-Dianna and Honey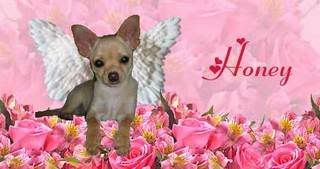 02-04-2007, 01:28 PM
---
If it were me and that happened again, I would take the dog and bring it to the spca or something and say I found it wandering. Maybe that's illegal but it should be illegal for them to let the poor thing freeze outside. It's nice that you're there to watch out for the poor thing now.
__________________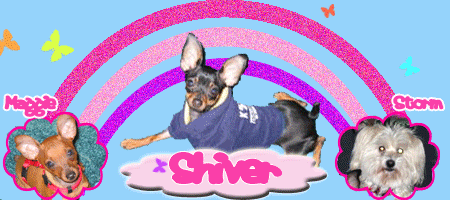 Shiver - Mar 4/05
Maggie - Jun 23/06
Storm - Sep 1/96 - Aug 11/09 RIP
Posting Rules

You may not post new threads

You may not post replies

You may not post attachments

You may not edit your posts

---

HTML code is Off

---
All times are GMT. The time now is
07:35 AM
.