My siamese Lou has the strangest obssession ever for a cat
marshmallows!!
Everytime I bring the bag out (my daughter likes to have some
) he just dies to get some.
I've never seen a cat that likes them before, I'm so shocked.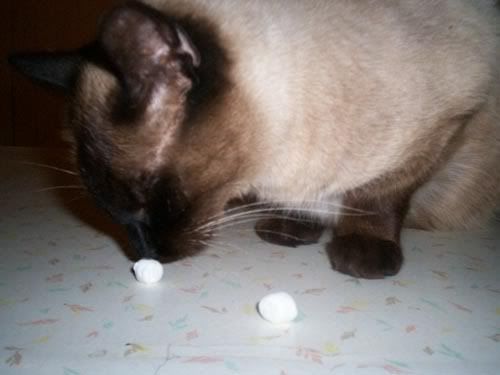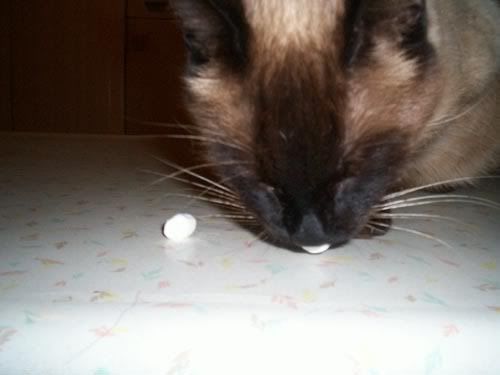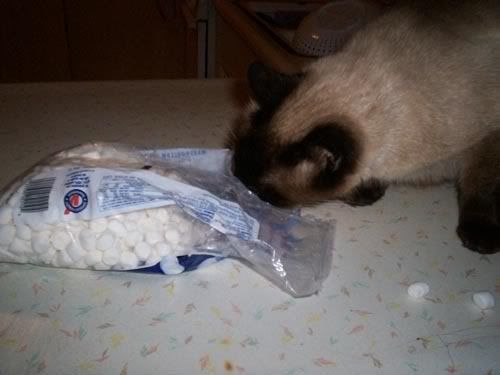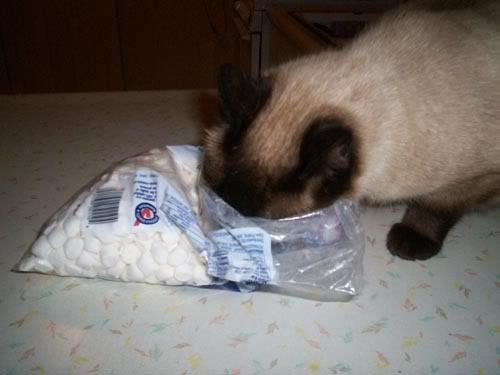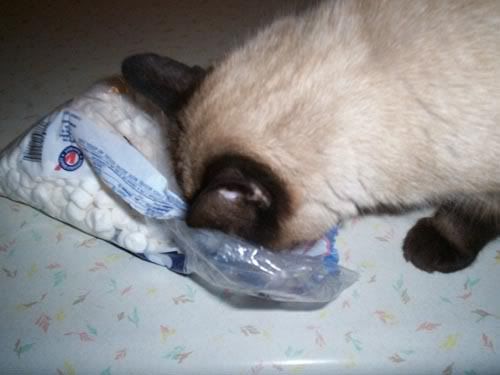 I hope they are o.k. for him to eat?