| | |
| --- | --- |
| *Sigh* need to vent | |
03-20-2007, 07:35 PM
chi god/godess

Join Date: Feb 2005

Location: Connecticut

Posts: 3,249

Thanks: 0

Thanked 3 Times in 3 Posts
*Sigh* need to vent
---
I just found out my B/f whos planning to move in with me once the apt is finnihsed is being switched from the 10am-7pm shift to the 3pm-midnight shift at his job, his work is an hour away, what does this mean?! it means im barley gonna see him *grumbles*
i leave for work at 10 am and get home at 6pm im in bed and asleep for 11pm usually.
he will be leaving at 2pm and not getting home till 1am by the time he gets home ill be fast asleep, and by the time i leave for work He'll still be fast asleep...

wed get fridays and saturdays together, but i was kinda hoping id be able to see MORE of him when we moved intogether rather than the other way around!

he just found out today and called me on his lunchbreak, so we'll talk about it tonight, he has no choice in the matter, he either goes willingly and gets to decide his days off or they do it anyway and he either has the choice of doing it and getting whatever days off they have left over or hes fired...*sigh* hes only been there a month and a half and hes good at his job...and aparently its not gonna happen for another month (which would be the perfect timing in terms of screwing me over as thats the planed time for him moving in)

im now rather flustered, weve been together 2 years now...i see him once - twice a week most of the time because he lives an hour away, moving in together was supposed to be the chance to spend more time together and enjoy eachothers company more... and now it looks like moving intogether wont change a thing! *SIGH*

im gonna talk to him about mabe looking for a new job on the sly this month before the time switches... over for him, mabe even one closer, but i dont knwo if he will becasue it doesnt look very good on a resume to quit from a company youve only been with a lil over a month, and this is his first job in 2 years thanks to a severe back injury keeping him out of a job...so hes got nothing to go on in terms of work on the resume...

i guess the only good thing that comes out of this is it means if i can find a part time job i can work every night after closing time at the shop untill closing time of wherever i find a part time job, its not like id be going home to my man anyway!

*grumble*

anyone else have waky scheduals and partners they dont see due to them!?
how do you deal with it?!
I mean heck thus far ive delt with 2 years ive adapted to the fact that when the time comes i get a 3 yr old occasionally out of the deal (hes got a daughter whos not realy his daughter but like his own and the mother allows him to see her when it suits her schedual *rolls eyes*, ive adapted to that and im NOT a kid person, ive adapted to the waky arrangment for the past 2 yrs only seeing him a little...
but i dunno, this is just like one big brick hulred at the windo of my cosy little plan...
you know that one were we spend the evenings sat on the couch watching a good movie, or going out to dinner, or hanging out with friends and still having planty of us alone time...
not to mention the issues gonna be occuring when our sex drives and our sleep patterns decide they want to fight eachother...were both nymphos but by the time he gets home im gonna be out cold, (and do not like to be woken up lol) and by the time im getting up for work hes gonna be out cold and i wont want to wake him because hes got to be at work and driving home till 1am...

this is gonna be...interesting...

sorry folks, nothing to do with anything important, i just needed to vent.
__________________

and welcome aboard Ruby
03-20-2007, 09:17 PM
---
I know just what you feel like but I really dont see my hubby. I start work at 7 am and come home at 2.15pm where as my hubby works form 1.30 till 9.45 so I get to see him every night for an hour. He does have 1-2 days off but it is oftern when I have to work.

Also when my oldest son was born he worked on the rigs and he worked for two weeks and was home for two weeks, I loved it, he hated it.
It used to be hard work but I guess I am used to it now, I know when Jason my youngest has left school (in 2 1/2 yrs) we will both work the days shifts it is just easier with the boys and the chi's this way.
03-20-2007, 10:39 PM
---
I always joke that I'm single during the week and in a relationship on the weekends. My boyfriend goes to college and works a full time job so Monday-Thursday he's out of the house by 9:45am for school (We see eachother before and after class for like 5 minutes since we don't have the same classes) and then from there he goes straight to work from 1-9:30pm and gets home around 10. He usually stays till about 11:30-12am but he's tired by then lol But on Fridays he works a normal shift from 8:00-4:30pm and he's off Sat and Sunday. I have bad days here and there but I know he has to do it. It would be nice to live together but it's too expensive right now. I just can't wait to graduate and get enough money to afford a place of our own.
__________________

http://www.freewebs.com/tcljd/index.htm
03-20-2007, 11:16 PM
chi god/godess

Join Date: Mar 2005

Location: Texas

Posts: 9,363

Thanks: 0

Thanked 1 Time in 1 Post
---
My hubby travels ALOT
But I'm used to it & the only time I truly hate it is when he goes over the weekend. Like last weekend he took customers skiing oh well I hate skiing anyway. Absence makes the heart grow fonder
__________________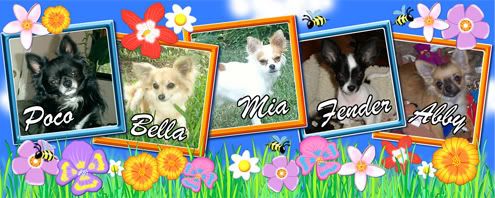 Siggie made by Jen
Dogster
http://www.dogster.com/dogs/312568
03-20-2007, 11:37 PM
chi god/godess

Join Date: Feb 2005

Location: Connecticut

Posts: 3,249

Thanks: 0

Thanked 3 Times in 3 Posts
---
i guess its something ill get used to if it has to happen...
Ill still suggest he keep on the lookout for something a little more convenient, but lifes life and if thats how hes gonna make money thats how hes gonna make money, bills come first!
__________________

and welcome aboard Ruby
03-20-2007, 11:49 PM
chi-aholic

Join Date: Oct 2006

Posts: 419

Thanks: 0

Thanked 0 Times in 0 Posts
---
Want my life Foxy lol, I've seen Kevin 9 days in the last month and a half, he returned late Sat night off another trip and left last night for 15 days to Trinidad...so that will be I've seen him 9 days in that last two months come April 6th...but as you know I am use to it now..It's hard some days but you will get into a routine...watch and see.
03-20-2007, 11:49 PM
---
I actually think that it will not be as bad as you are thinking. You will finally live in the same house. That is a big step. My hubby and I dated for a good 3 1/2 years before he moved in. We would only see eachother on the weekends. When he FINALLY moved in it was about 6 months before our wedding. I worked M-F 11am-7pm. He worked M, W, F, Sa, Su 1-10. We had a bit more time together than you will. But most of that time was spent sleeping. Personally, I think that if we were both on the same schedule we would have been annoying the hack out of eachother. Living together is a big step no matter how long you have been a couple. Being on different schedules means that you still have your "me" time.

As for the whole sex issue, well after the novelty of living together wears off, there goes your sex life. You will find that there are other things that need to be done such as shopping, home repairs, and sleep that become more important. I found that with most people I have talked to, their sex lives were much more "active" when they were not living with their mate.

My husband and I have been married for 2 1/2 years now. I work from home and right now he is unemployed. He used to have a very physical job then he was diagnosed with a heart condition and was forced to quit. We are together ALL DAY EVERYDAY. And trust me, it really is not all that great. You get on eachother's nerves like there is no tomorrow. Actually he lives on a 3rd shift schedule and I on a 1st. Why, I cannot tell you exactly. But the "me" time we both get makes it work.
__________________

03-20-2007, 11:56 PM
---
Aww Im sorry. I know that has to be horrible. I would be upset too. But, it will all work out. Me & my hubby got really lucky. We work at the same place(not in the same building) but we have the same ours. We work 7-4. He is in school too, but he only has like one day class...some semesters he has a night class, but not often. So, it has worked out really good for us. What will be crappy is when he finishes up at the community college and has to go on for 2 more years. We dont know where he will be going yet, so I might not get to see him but on the weekends.
Posting Rules

You may not post new threads

You may not post replies

You may not post attachments

You may not edit your posts

---

HTML code is Off

---
All times are GMT. The time now is
10:31 AM
.