Here are some new pictures of my great dane, Ripley.
She's about 5 1/2 months old now and growing so fast!
She's a big softie though and is very good about being gentle with the girls. She tries so hard to get them to play with her but none will.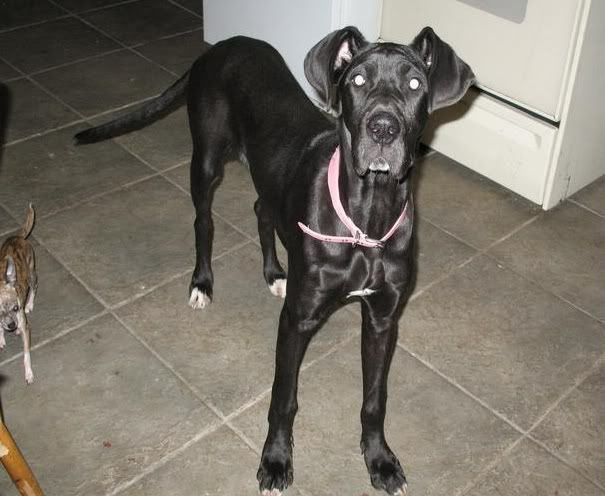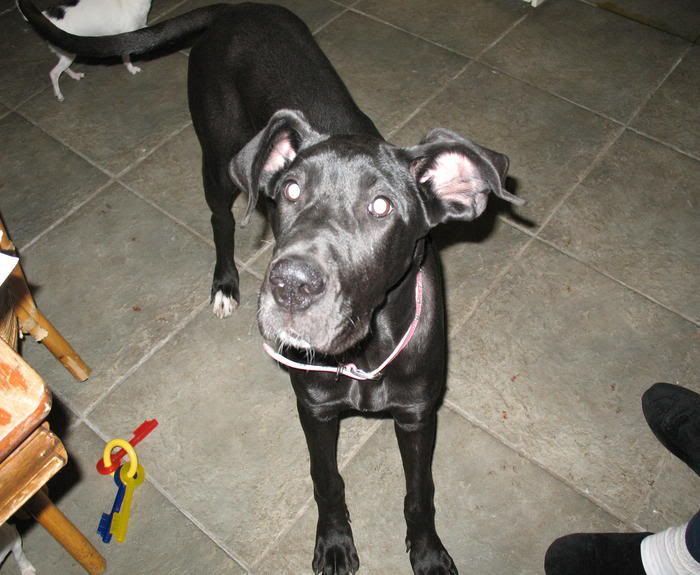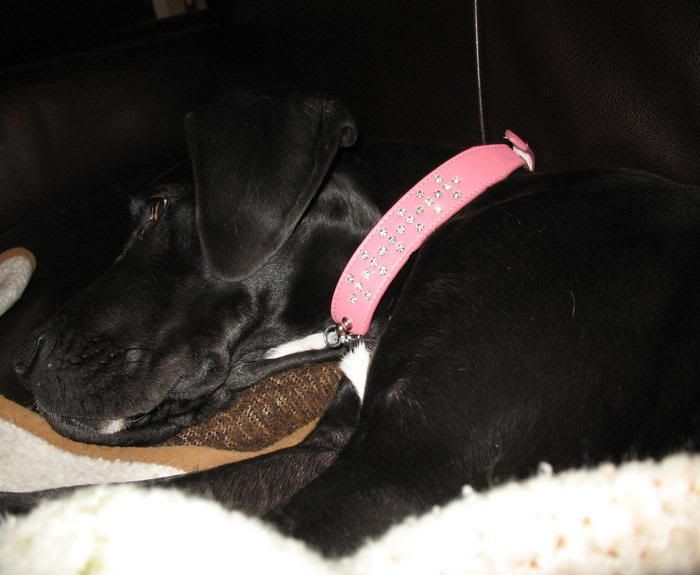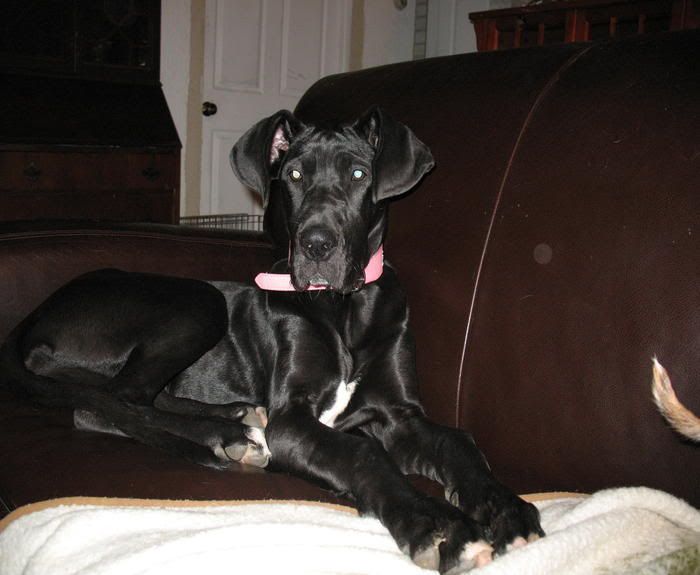 With the girls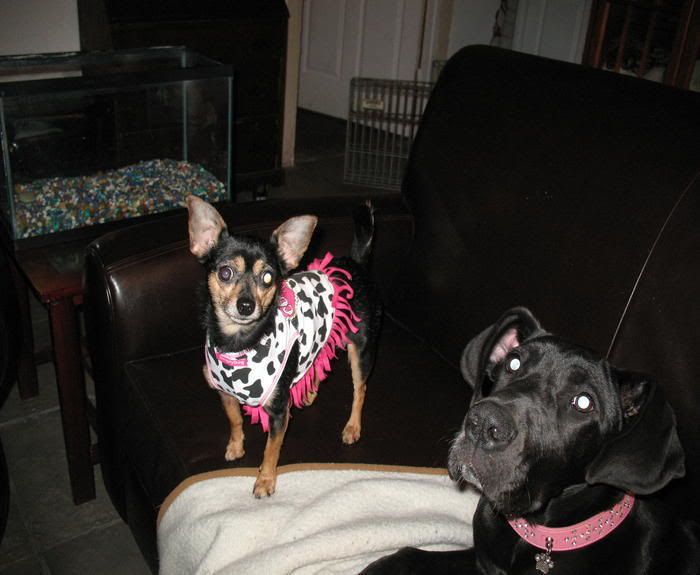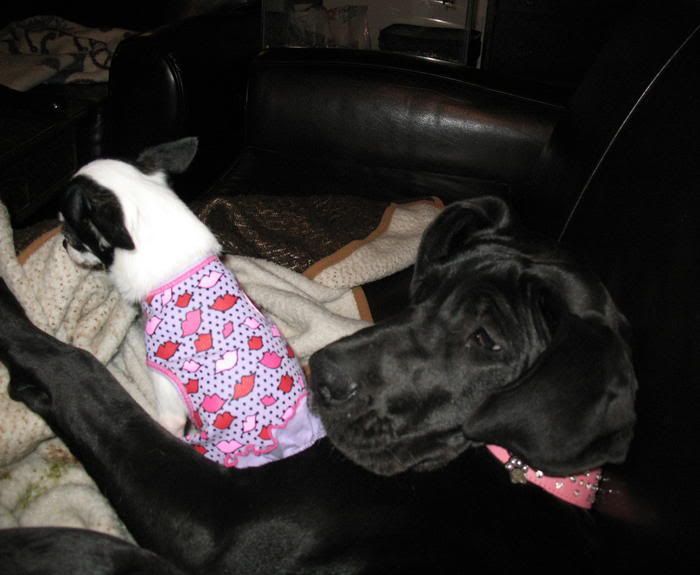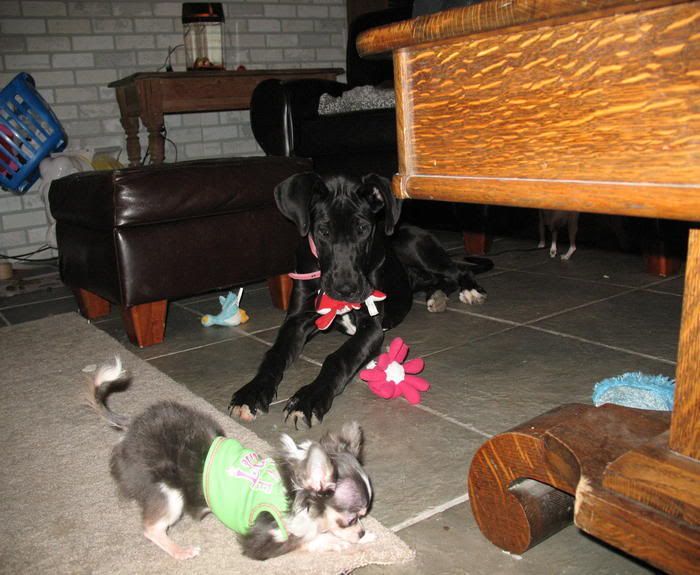 __________________
~*~Gypsy, Deedlit, Cosette, and Isabeau~*~