| | |
| --- | --- |
| Do you take your dogs to hotels? | |
04-23-2009, 12:29 AM
| | | | |
| --- | --- | --- | --- |
| | Administrator | | |
Do you take your dogs to hotels?
---
This was on another list and I thought it is something that needed to be passed on. I had never really thought about this before and we go to hotels all the time when vacationing or showin.

Hotel Room Reconnaissance
One night back in the late 90's I had driven 15 hours to an agility
trial and checked into a very nice, more upscale, hotel room. I arrived
well after supper time. Hungry, I dumped my stuff and my dogs in my room
in order to grab a meal. In a flash I remember thinking I saw my Border
Collie "Stoni" eat something from the floor. It was blue but I didn't
pay any more attention to it at the time. Upon returning from dinner an
hour or so later, I found Stoni had collapsed, unable to stand and
barely conscious. After a night at the emergency clinic, Stoni survived,
but her kidneys were severely compromised. She lived for several years
past that night, but died of kidney failure, long before any of her
littermates passed away. We don't know for certain what Stoni ate that
night, but assume it was a prescription pill, a previous guest had
dropped and not bothered to pick up. The next week John and I bought our
first RV hoping to cut down on the number of hotels we needed to stay
in.

Ever since that episode, whenever I have to check into a hotel, I leave
my dogs in the car until I can do a reconnaissance on the room. I have
found pills on the floor at least 7-8 times.

I now pack a flash light, and get on my hands and knees checking the
floor in every hotel room before allowing my dogs to enter. When doing
this, I pay special attention to the floor nearest the head of the beds,
on both sides, and also near the sink. These are key areas a person may
try to take a pill and are the areas that I have found all of the pills
I have discovered over the last 10 years.

I am writing this from a hotel room where only a few hours ago I found a
little orange pill with the inscription of "Apo 50" on it. I don't know
who Apo 50 was meant for, but I know for certain I would not have wanted
one of my two dogs that I have with me to have found it before me.
__________________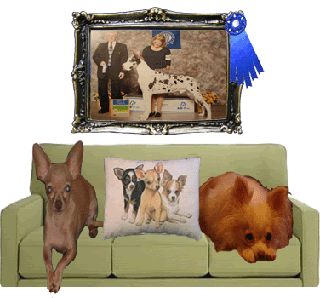 RIP Yoshi...You will be forever in my heart as you took most of it with you...
The bitterness of poor quality lingers long after the sweetness of a low price is forgotten....
04-23-2009, 12:45 AM
---
wow ! sad

I've really only taken my dogs to a hotel like twice i think and they went to hotel in myrtle beach. It was clean and nice but we did find glass under the bed where dogs would hide. There was glass in the bed of all places!

So makes me think i will do the same as this women next time they travel with me
__________________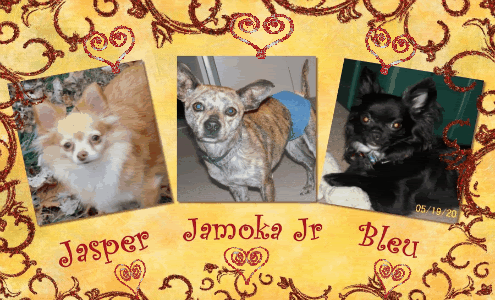 04-23-2009, 01:15 AM
---
I think that's a good idea. I worked in a hotel for a little bit as house keeping, you wouldn't BELIEVE what gets left behind in a room. And they're supposed to vacuum under the beds and stuff, but rarely does anyone take a good look under there. I've never staid in a hotel with a pet before. Boss has only ever been to my aunts house on a trip and Lina went with us to Georgia for my brothers Army grad, but we staid in a cottage associated with the base.
__________________
[Kristin's Blog]
04-23-2009, 02:20 AM
chi god/godess

Join Date: Nov 2008

Posts: 3,132

Thanks: 0

Thanked 6 Times in 1 Post
---
I haven't yet, but I don't know if I will. I don't like staying in hotels/motels as it is... they are SO gross! When my husband was driving truck, there were many times we ended up in hotels & motels because our truck would break down. I've been in some rooms all over the country that would make your skin crawl! THANK GOD we never brought anything "home" with us from those rooms, but I learned quickly to bring BLEACH wipes and go over every touchable surface, including everything in the bathroom! We also always stripped the beds down and checked that the sheets were clean (at least looked anyway, how can you really tell) and we NEVER laid anything on the nasty bedspreads. Most of the time we brought our sleeping bags with us and then washed them before we checked out. Oh yeah, flip-flops are a MUST!!!!

You just can't be too careful these days! Especially since you have no idea how much of a disgusting slob was in the room before you, or what they did in that room.... YUCK!
04-23-2009, 02:55 AM
| | | | |
| --- | --- | --- | --- |
| | Administrator | | |
---
I take Lysol, and my own bedding that I use on top of their bedding. I think it is gross to but with showing dogs it's a necessity and I couldnt imagine not going on vacations
__________________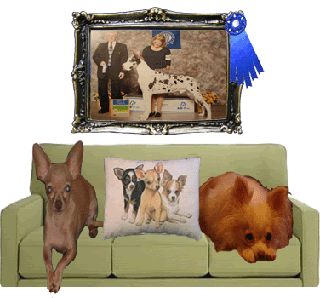 RIP Yoshi...You will be forever in my heart as you took most of it with you...
The bitterness of poor quality lingers long after the sweetness of a low price is forgotten....
04-23-2009, 03:24 AM
chi god/godess

Join Date: Nov 2008

Posts: 3,132

Thanks: 0

Thanked 6 Times in 1 Post
---
When we go on vacation later this year, we will be looking into renting a cabin or condo or something along those lines. My dad does that when he goes on vacations, rents a condo and every time we go along they are, although expensive, always clean and comfy! We would plan to bring Bailey to something like that, but I am sure I will be checking every nook & cranny, since he simply
must
eat ANYTHING that he can possibly pick up off the ground!
04-23-2009, 03:41 AM
chi god/godess

Join Date: Dec 2008

Location: Mississippi

Posts: 1,549

Thanks: 0

Thanked 0 Times in 0 Posts
---
you guys, that is not even the half of it...the thing to do now if you are a person who cooks meth is to rent a motel room for the night, cook in the room all night and be out by checkout in the morning...well, all of the rooms have inter-connected ventilation and so the fumes get in ALL the rooms. by the time housekeeping discovers the stuff in the morning, its too late for any guests who were sleeping there all night long, and it costs THOUSANDS of dollars to completely clean all the rooms and ventilation system, i wonder how often the owners bother to do it?? if you have to stay somewhere, make it a HOTEL, not a motel, someplace where the guests have to pass by a desk to get to the room, if possible request a room that is visible from the front desk (if you were a meth cook would you want to carry all the stuff you need past the front desk clerk??) i know this cause my hubby is a deputy in our county.
__________________
MERRY UN-CHRISTMAS!
Thank you Ciarra for the beautiful siggy!
04-23-2009, 03:53 AM
chi god/godess

Join Date: Nov 2008

Posts: 3,132

Thanks: 0

Thanked 6 Times in 1 Post
---
Ugh, that is SICK!! Not to mention horrifying... wow, what if they blew up the motel, those meth cookers are not all that stable! YUCK, more reason I hate this world!
Posting Rules

You may not post new threads

You may not post replies

You may not post attachments

You may not edit your posts

---

HTML code is Off

---
All times are GMT. The time now is
02:00 PM
.