I got my cratewear and I love it! It is not OMG that's amazing, but it really works for what I wanted. Kerri got a crate pad to put in her crate (it is an airline style crate) and copley got a full set of cratewear, a new crate, an ortho bed and a waterproof cover for the ortho bed. The waterproof cover does not seem all that waterproof to me, but it will help protect the bed and it goes under the decorative cover so I am glad I got it. It just looks so much better in our living room than the old airline crate. I probably will be getting one of these for Kerri too, but the ortho bed only comes in small, not extra small, so I don't want to upgrade until she is a little older.
Here are some pictures-
First everything- it was packed really tight and didn't have a lot of extra packaging- that was nice. It said to give the ortho bed 12 hours to fluff up from being vacume packed, but it didn't really take that long to fluff up 100%-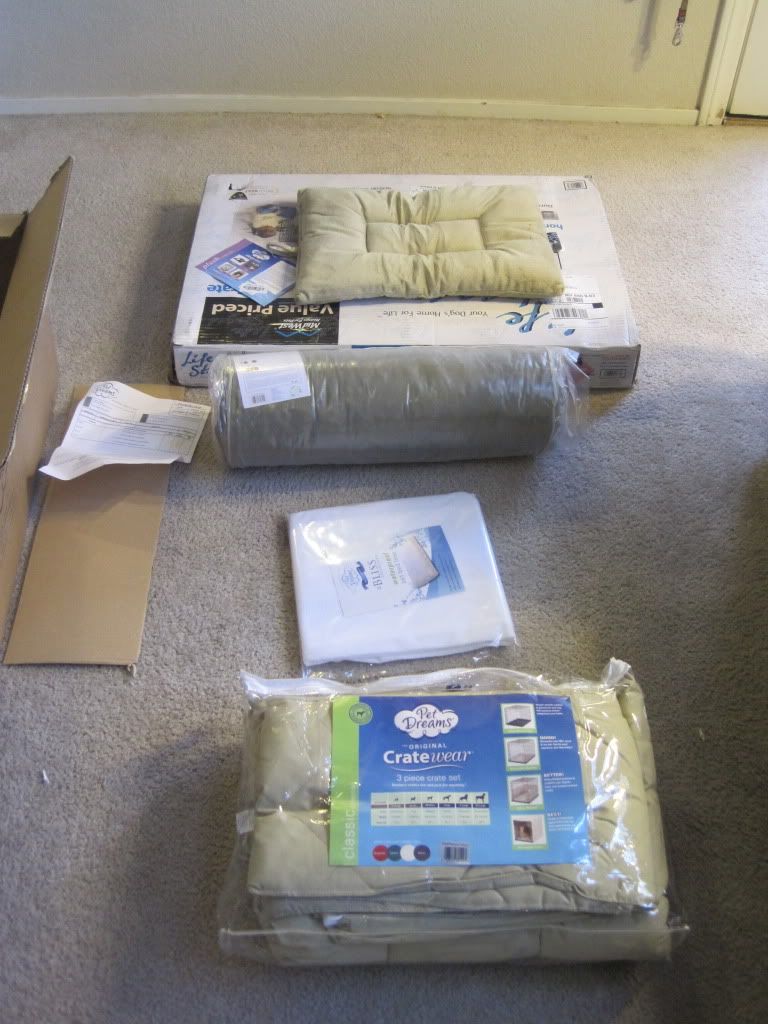 all put together-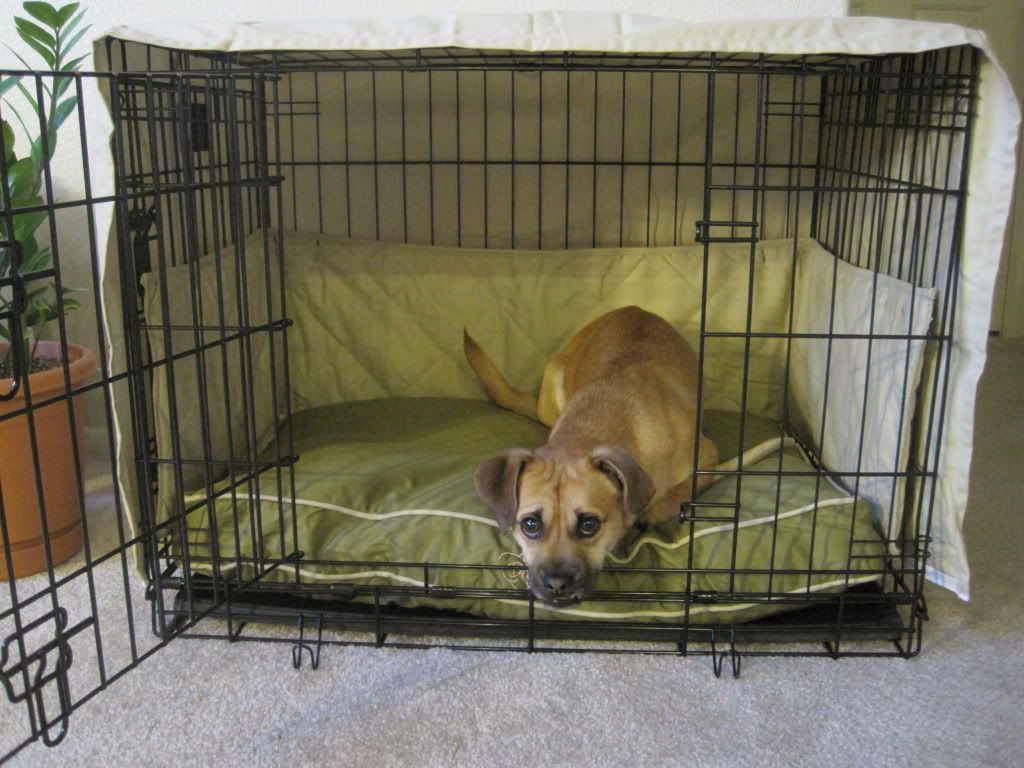 enjoying a bully stick- You can see in this picture the crate pad that came with the cratewear set on top, it was sort of "extra" because we upgraded to the ortho bed but this still came with the set. I think we will use it for the car crate.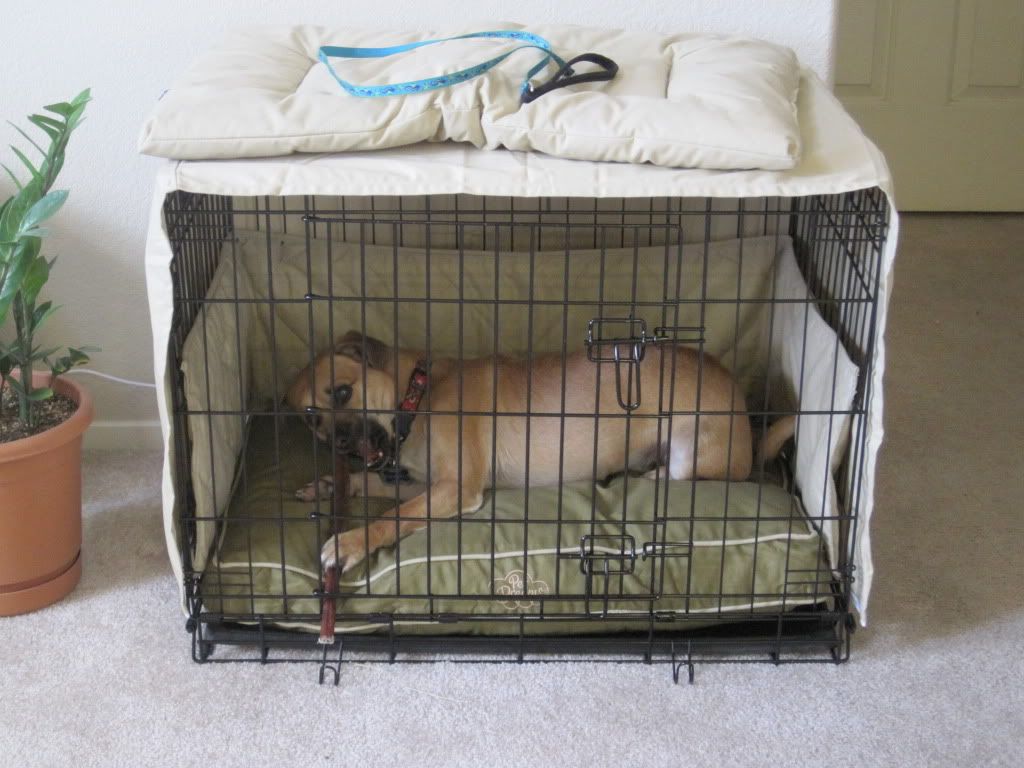 Kerri likes her new crate pad too, but since Copley's crate is more centrally located she hangs out in there sometimes too.