I came to this old thread cause I just wanted to say how much I am loving the barkbox though. This month is my favorite by far! Heres a picture-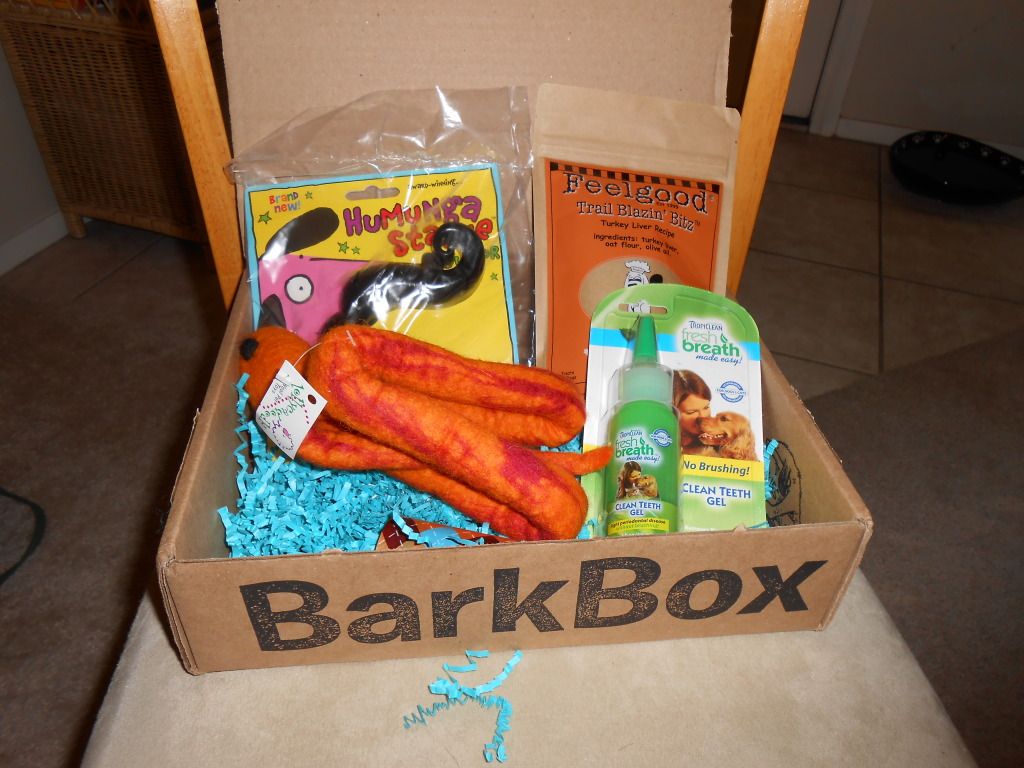 The dogs are going nuts for the wool (felt?) snake. As you can see in the picture it is as big as Kerri and she has been dragging it around the house for hours. It is from lollycadoodle and it is fair trade and hand made in nepal.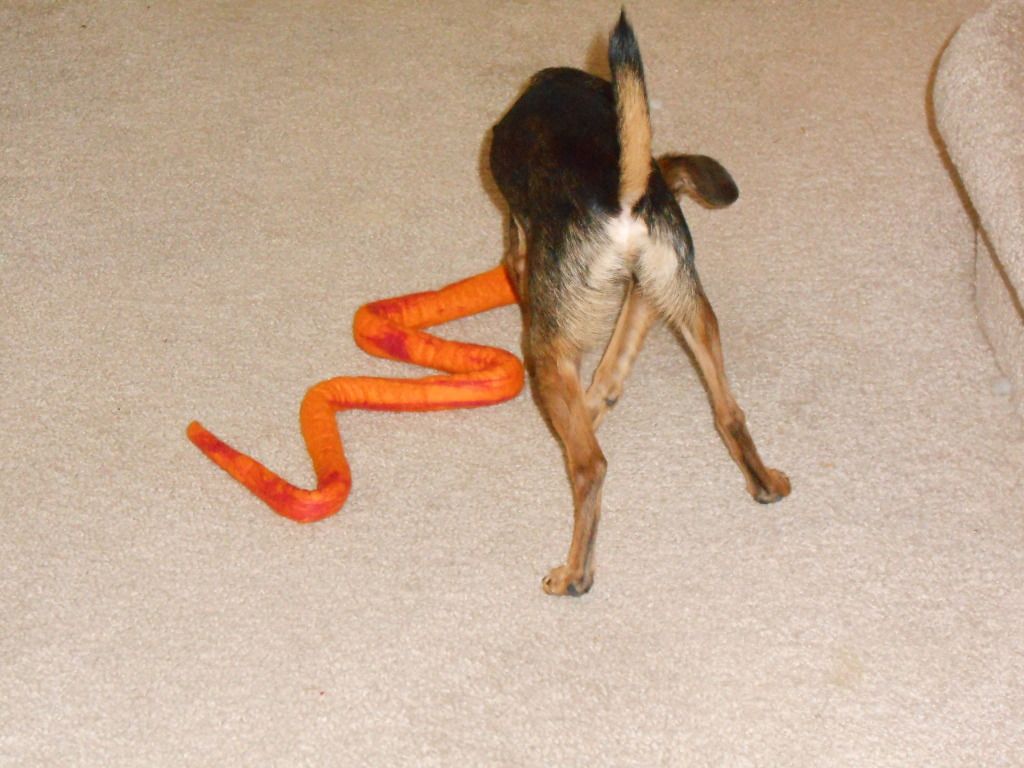 Also the treats are really cool this month. They are all natural made in Canada with limited ingredients. The cool thing is that they are really hard too so you can carry them in your pocket for training without getting lots of crumbs in your pocket. Plus there is a ball with a mustache on the end of it so when the dogs fetch it looks like they have a stash- I get the medium dog box and the stash is way too big for a chi so Kerri has to share that with her brother. Looks HILARIOUS in the mouth of my foster dog too. I wish he would stand still long enough for a clear picture.
I know the barkbox is really frivolous and not someone everyone would get but I love trying out new things. Every box has had something I ordered more of in it (august the flying mini pig and bocces bakery treats, september whole life pet organic dehydrated chicken and this month I am certainly sold on those felt toys). The other stuff I use cause I have it and it is fun to get. Like this month I got some "designer" poop bags that I will probably not buy again but I do still use them. Just wanted to update everyone now that I am a few months in. Also wanted to see how other people were enjoying it- I know we have a few subscribers on here.