I ordered Nova a tag from an esty shop and I am so happy with it. It is called The Mad Stampers-
Handmade / Hand Stamped Metal Products by themadstampers on Etsy
Here is a picture. I can barely get a collar on her or get a picture so getting a picture of it on her would be traumatic and impossible This will have to do, but believe me it is the perfect size for a 5lb dog!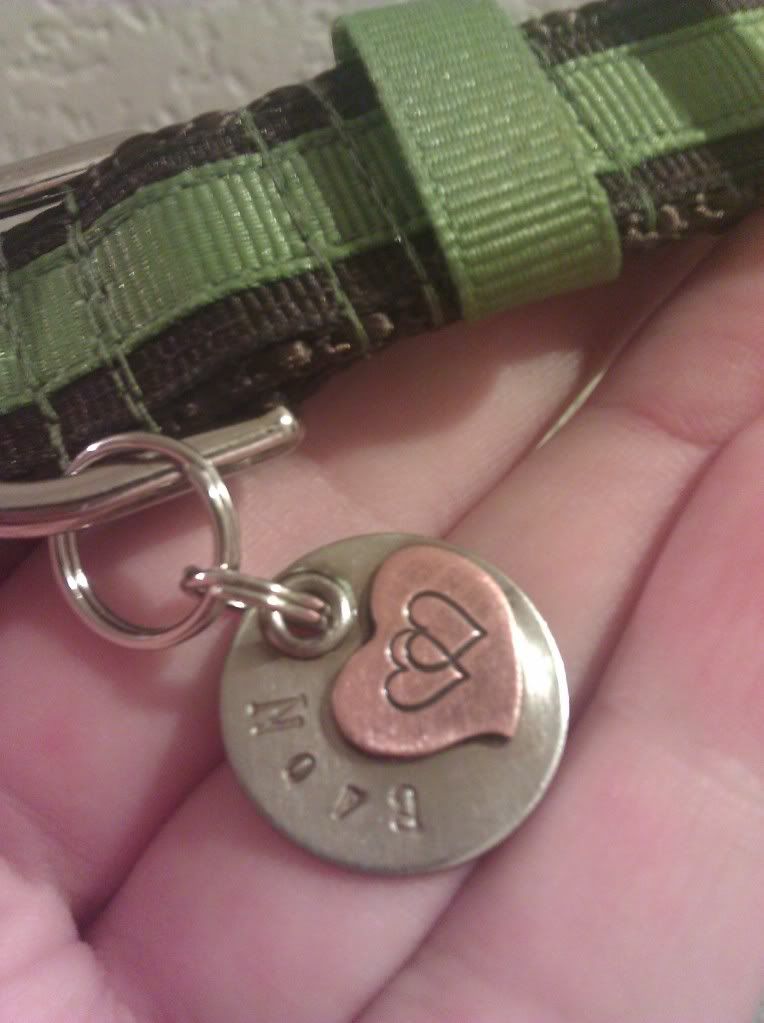 I love it so much and the writing on the back is machine etched so it is really easy to read even though the tag is very small. I ordered from this shop because I fell in love with the double heart design for Nova. I know she has two little angel puppies watching over her and I like that she can carry around two little hearts.
Copley got a tag too because he was still using a petco tag from one of those machines. For all the stuff I buy for my dogs it is a little sad he was wearing a plain blue bone.