I wish that vets knew more about Behaviour! I wish that they understood that some dogs can take harsh handling but that those with a genetic predisposition to anxiety cannot!
This Vet fixed his leg by putting a plate on it and broke his brain when he was just a year old. The worst thing is that working as a professional trainer I KNEW IT WAS HAPPENING!!
They didn't give him enough pain relief so that he would wake several times per night screaming. I'd let him out of the crate to soothe him and he would hurt himself on me, scream and run away from me. He started to be frightened of *anyone* touching him. When I questioned them they said that he was getting as much as a 1.5kg dog could get. I have since found out that he could have been given other drugs which would have helped much more with the pain relief.
He had to have regular bandage changes and the nurse would bring him back saying that he had vomited and pooped during the bandage change. When I asked for sedation because this was destroying his trust in people I was told with a laugh "we don't even sedate the ones that try and bite us, we are not sedating him".
I really tried to explain what was happening to his brain but they smiled at me, patted me on the leg and told me not to be a worry wort, they knew what they were doing. I cried, I screamed, I threw a tantrum in the waiting room trying to get them to understand. I will forever feel guilty that I didn't do enough.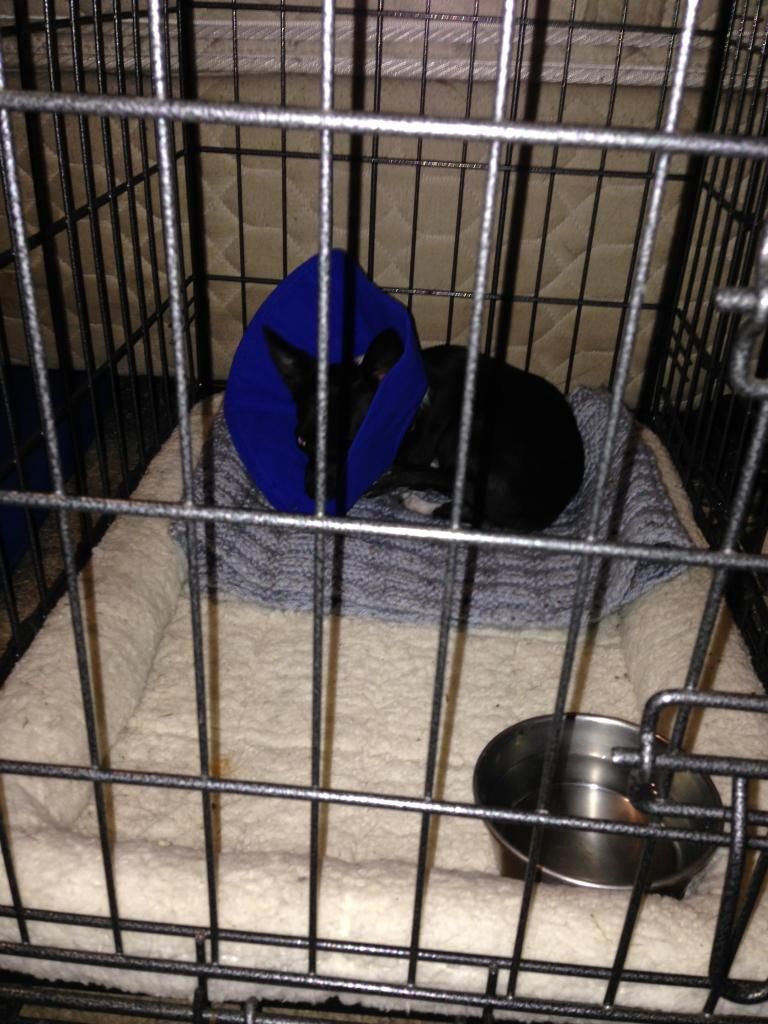 Weeks of crate rest and then physical rehabilitation left me with a dog with a perfect leg who was terrified of everything including me.