Good afternoon all! I bought our Lola 3 months ago under the assumption she was a chihuahua. We have taken her to the vet 3 times now for her shots and all 3 times the vet has said she was an Australian Shepherd (miniature). Now Iím confused if heís right or wrong. We had an unreliable breeder so i canít ask them. They told us she was 14 weeks when we bought her which she clearly was not. She may have been barely 6 weeks old.
Stats:
around 5-6 months old
5.5 lbs
Vet says she has markings of an Australian Shepherd because she has the merle pattern. We've had her 3 months and she was 1.2 lbs 3 months ago. She's gained 5 lbs in 3 months which seems like a lot to me but I could be wrong.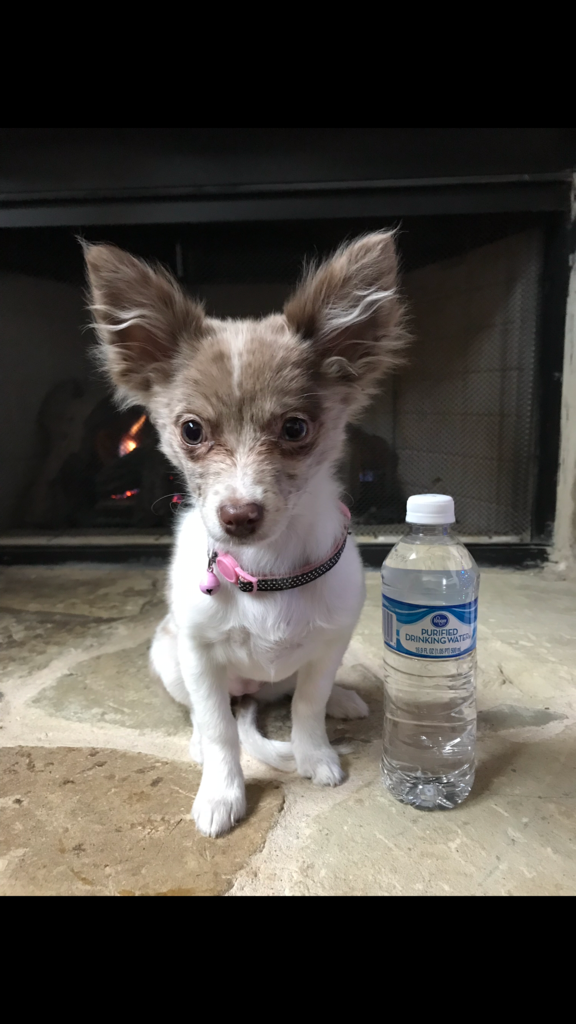 I'm trying to figure out how to post a pic...