| | |
| --- | --- |
| ZiwiPeak ZP as a topper | |
02-29-2012, 12:56 AM
chi fan

Join Date: Feb 2012

Posts: 75

Thanks: 0

Thanked 3 Times in 2 Posts
ZiwiPeak ZP as a topper
---
I was wondering if anyone fed ZiwiPeak as a topper, or to replace a meal daily? Our new puppy comes home sunday, and I had planned to feed him TOTW salmon puppy formula, which is already a HUGE step up from what hes on at the breeders. To be completely honest, I really cant afford to feed a pup ZiwiPeak full time, or I would. I know the whole no fillers-you feed less, etc, but in reality, the TOTW is still a high quality grain free food, and much much cheaper (I believe a small bag will last me 5-6 weeks, and is $11) with the ziwipeak, for a puppy, its looking like I will need 3-4 bags for 5-6 weeks, at $30 a bag, that would be $90-$120.

I have heard a few people mention feeding ziwipeak as one meal, or even as a topper on their kibble. I havent heard much about the details, and dont see it mentioned on the ziwipeak website. I think I could afford using it as 1/3 of the diet, or as a topper, etc.

If you feed it as a topper, can you explain how you do it?
02-29-2012, 01:46 AM
chi god/godess

Join Date: Aug 2010

Name: Lisa

Location: Tennessee

Posts: 4,436

Thanks: 228

Thanked 451 Times in 420 Posts
---
I feed THK, ZP & ACANA. Most of the time it's THK twice a day but every now & then I'll feed ZP for one of the meals. What's been happening lately is my family likes to snack at night and my chi wants to snack as well, so I'll give her a little handful of ZP mixed with some ACANA & then she's satisfied.
__________________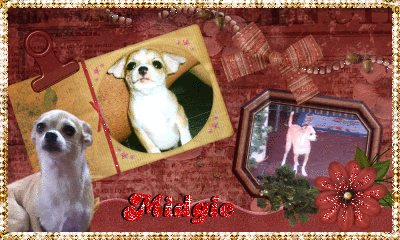 [url=http://www.TickerFactory.com/]
02-29-2012, 01:54 AM
chi-aholic

Join Date: Oct 2011

Posts: 376

Thanks: 2

Thanked 0 Times in 0 Posts
---
Hmmm....that estimate for how much ZP you'd need (if you only fed that) sounds really high for one pup. I'm feeding a 21 lb Boston Terrier and my 5.7 lb chi with ZP. One small 2.6 lb bag lasts about a week, I think, for BOTH dogs. Possibly even a few days longer.

I don't really know much about using it as a topper. ZP is considered raw whereas the TOTW isn't. From what I understand, you shouldn't mix raw and kibble? Something to do with how it's digested differently. You might wind up with runny poo. My suggestion would be a morning meal of ZP and an evening meal of TOTW (or vice versa). Just a thought.
__________________
Chloe- 6 yr old chi, Gunner- 4 yr old chi
Hercules - 5 yr old Boston Terrier
Stormy- Outdoor Cat, Jackson- The rat
02-29-2012, 02:43 AM
chi fan

Join Date: Feb 2012

Posts: 75

Thanks: 0

Thanked 3 Times in 2 Posts
---
Blu Chi,
Ill double check, its very possible that I did my math wrong. Our pup is young (10 weeks) so the feeding amount calculator listed a lot more than for older dogs. I believe is 1.5oz daily. If my math is right, 2.2lbs is about 35oz, so each bag would last about 23 days, so that would bring us to about 3 bags per 60 days for 1 pup. Since the pup is so young, I worry about hypoglocemia, so would probably want to even offer slightly more food than recommended, even if he didn't eat it all, just so I could feed 3 or 4 meals per day, and expect that some may get wasted as I would feed it wet, and not be able to let it sit out all day. Calculating it out, seems he would need 3 bags minimum, which would run $90 plus shipping. Please double check my math there though, because if it is cheaper than that, Ill jump for joy lol.

To be honest, I simply cant afford $90 a month to feed 1 chihuahua. I feed the best we can afford, which is totw grain free kibble, but was hoping maybe I could feed a little ziwipeak to up his nutrition a little more, but still be able to afford it. In the past, I have fed prey mode raw to our boston terrier and german shepherds, but it isnt possible for us right now. I know the general rule is not to feed raw and kibble in one meal, but if I remember right, people were saying that ziwipeak actually suggested using it as a kibble topper, in a pamphlet they put out about the food. Thats why I thought it might be ok.
02-29-2012, 02:52 AM
chi god/godess

Join Date: Oct 2011

Name: Terri

Location: Rome, GA

Posts: 1,509

Thanks: 81

Thanked 105 Times in 97 Posts
---
I have used it as a topper for kibble and had no problems. I have fed it that way to both young puppy and an almost adult with no issues. I have also supplemented kibble with a little canned, bits of cooked meat, scrambled eggs or a little cottage cheese. There's lots of things of bits of things you can add and still stay within your budget!
__________________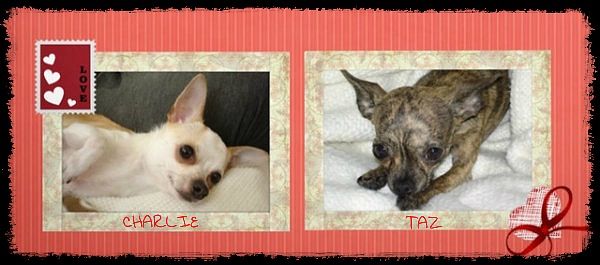 Posting Rules

You may not post new threads

You may not post replies

You may not post attachments

You may not edit your posts

---

HTML code is Off

---
All times are GMT. The time now is
04:16 PM
.