| | |
| --- | --- |
| How to offer comfort to a grieving pet owner | |
04-23-2014, 10:32 AM
Join Date: Jan 2009

Posts: 12,272

Thanks: 355

Thanked 845 Times in 731 Posts
How to offer comfort to a grieving pet owner
---
Keep the memories alive, talk about the good times and the positive attributes of the dog. Donít shy away from the mention of the departed dog. Let the owner talk and grieve. Sometimes a shoulder to cry on is the best form of therapy and all a person needs to process their feelings. If the owner asks for space, give it to them. Let them know there is a shoulder available if they need it.

Tribute

A memorial tribute would be a wonderful gift to any grieving owner. Whether it is in the form of a photo album or a power point presentation, a memorial tribute is something that the owner can take out and look through when they are feeling particularly sad. Several dog web sites and animal shelters offer memorial t-shirts that can be personalized with the dogs name and worn with pride.

Gather together a group of family and friends from work, church, community to offer the loved one support in their misery. Getting a group of people together, people who have gone through the process of moving on, can help the owner move on. If the owner would rather keep their grief private, there is a pet loss hotline available. The hotline is run by licensed therapists and completely anonymous.


Children

Explaining death to a child is a slippery slope. There are always more questions and new emotions that crop up. Kids need to grieve in their own way. Whether they cry or need their questions answered to their satisfaction, let them dictate how they want to deal with the loss of their dog. There is no wrong way to grieve where a child is concerned.

Bringing in a new dog

Often people think bringing a new dog into a house of sadness will alleviate some of the grief. Sadly this sweet, harmless gesture adds more tension to an already stressful household. The puppy will feel the sadness and anxiety. Wounds are still fresh; owners may begin to resent the puppy for not being the dog that was recently lost. New dogs need a routine established very early on. A grieving household may find obedience training far down on their list of wants. Wait until the owner is ready for a new dog. Shelters are full of dogs needing love from people who are ready to open their hearts.
04-23-2014, 11:36 AM
Join Date: Jun 2012

Posts: 5,089

Thanks: 75

Thanked 884 Times in 846 Posts
---
Thanks you for posting this. For all the great times we have with them, the day will come when we will lose them too.
__________________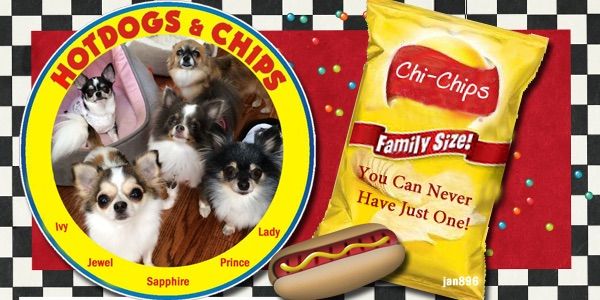 04-23-2014, 11:47 AM
Join Date: Dec 2009

Name: Jan

Location: Maryland, USA

Posts: 5,262

Thanks: 0

Thanked 416 Times in 393 Posts
---
thanks for sharing this......

I was devastated when Chico died this past December.... and could not even speak about him without crying... for at least a month....I still cry but I can speak of him now.... ... but a touch on the shoulder and "I'm sorry for your loss", or a card meant the world to me at that time....
__________________
04-23-2014, 12:09 PM
Administrator

Join Date: Mar 2012

Name: Christie

Location: Leesburg VA

Posts: 9,988

Thanks: 919

Thanked 1,670 Times in 1,540 Posts
---
Great article Michele!
04-23-2014, 12:28 PM
Join Date: Dec 2013

Name: Meoshia (me-oh-shuh)

Location: West Chicago suburbs

Posts: 6,617

Thanks: 311

Thanked 1,044 Times in 983 Posts
---
This is a very useful article. Great post!
Sent from
Petguide.com Free App
04-23-2014, 01:48 PM
Join Date: Jan 2009

Posts: 12,272

Thanks: 355

Thanked 845 Times in 731 Posts
---
I know it touches so many of us on here,friends,family, our own .Maybe it can help somebody when dealing with a loss.
04-23-2014, 04:12 PM
chi god/godess

Join Date: Mar 2011

Posts: 6,111

Thanks: 3

Thanked 1,005 Times in 949 Posts
---
Everyone is different. I always have more than one dog, so when one dies, I go out and adopt another one quite quickly. I grieve for a couple of days, then life goes on, and the 'new' adoptee gets my attention. Just me. I keep a notebook for all my dogs, and I write an eulogy (sp?) that gives me great comfort. I still read them years later!
08-16-2014, 01:21 AM
chi person

Join Date: Dec 2013

Location: Lockport, NY

Posts: 32

Thanks: 17

Thanked 8 Times in 8 Posts
---
What a GREAT article!! Thank you for taking the time to develop and post it!!

When my Jesse & Shadow passed I received sympathy cards from two of my animal loving neighbors. The cards really helped me!!
__________________
Jennifer
Posting Rules

You may not post new threads

You may not post replies

You may not post attachments

You may not edit your posts

---

HTML code is Off

---
All times are GMT. The time now is
11:47 AM
.