My two would be two dogs that moved with me from SC to VA. I love large breed dogs and my hubby loves small breeds so we compromised on the Basset Hound.
Rip Van Wrinkles (Rip)
My idiot cousin moved in and brought him to my parents house. He was a year or two old and was trained to be HIGHLY aggressive. The first day I did not know if I could even enter my house with no one home as he was charging the door. Well I was never going to back down so I ran up the road grabbed some yummy cookies and entered flicking treats down the hall to him until he came closer. With in a year I untrained him and even had him on the SPCA Christmas float. He grunted like a pig, was very protective of me, but I adored him. My idiot cousin gave him to me as he sais I turned him into a sissy
I lost him around 9 years ago at the old age of 14. Hardest thing I have ever done was let him go as his body was in perfect health but he got dementia/alzheimers and turned aggressive at times as some days he did not recognize me.
My second would be Chelsea (Sherpherd Rotti Mix). I got her after I graduated High School. Her eyes were like tiger eye marbles and Spunk HA y'all have not seen spunk! As a pup I thought she was going to die as the grabbed Rip's jaw wrinkles and started swinging. FREAKED ME OUT but they were BFF. She was too smart for her own good! I trained her in english, french, whistles and hand signals. She could remove her own seat belt (by unplugging it) and honestly kept me on my toes! She had the teenage eye roll down to a fine art along with an elvis growl but she was my heart strings! I was the apple of her eye and she was my heart. I lost her a few years ago at 14 due to cancer. I still miss her daily.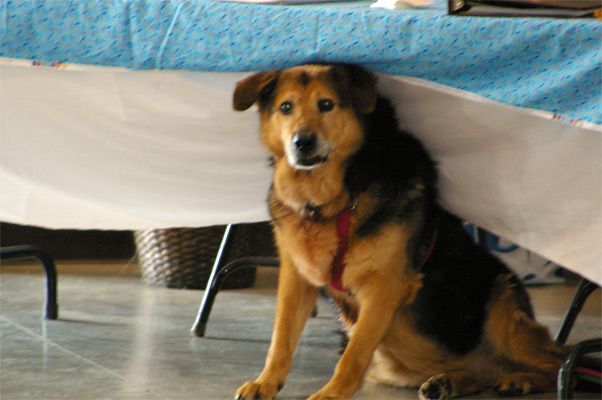 Funny photo- Sadie, Gibbs, and Chelsea (her butt towards the hounds as they annoyed her. She thought they were so stupid lol)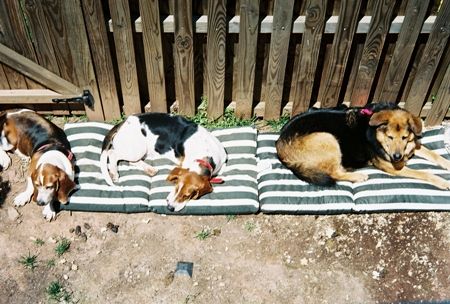 Funny Rip and Chelsea story since I am already crying. I drove sports car growing up Camaros were my thing. I also had a heavy foot. My dad had a rule he would pay my insurance as long as I never got a ticket. Well I was flying through a neighborhood on my way to a friends house with Rip and Chelsea in the camaro with me. I got pulled over. Chelsea unplugger her seat belt (she was front seat) and pinned me in the driver's seat as the cop approached. Rip came around and had his head in between the seat and window on my shoulder and both were all teeth. I could not move both of these dogs weighed more that I did alone much less together. The cop looked in laughed and told me to slow down through the window. Both dogs got a burger from Burger King!
Also I was driving from VA to SC and Chelsea was up front Rip in the back (they split trips between front and back) and we were stuck in traffic in Richmond VA. I had the windows down jamming music and a guy looks at Chelsea from a car in the lane next to me and says "Oh what a beautifule dog" She looks at me rolls her eyes then looks towards him and growls. Rip pops his head up at Chelsea's growl grunts and goes back to sleep. LOL we were both laughing.