The Dehydrator is up & Running...
---
This is the 2nd time we're using our new dehydrator. I was lucky today in finding Midgie some tripe. I think it will be a real treat for her as she's never tried it & I hear so many of you feed it. My hubby was a sweetie by drying the meat off & loading the dehydrator. I didn't want to touch that stuff, but I don't mind cutting beef, chicken & other raw meats for Midgie. This stuff is so slimy, yucky smelling. We've also got some chicken livers and beef liver dehydrating.

I was wondering if anyone feeds this stuff raw without dehydrating, especially the tripe? It seems like she'd enjoy eating it better being dehydrated. I plan to add a few dehydrated pieces to her raw morning meals.
__________________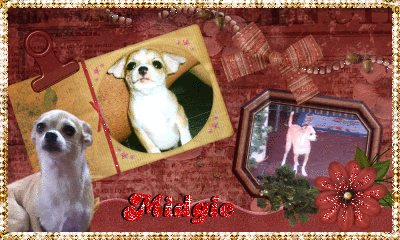 [url=http://www.TickerFactory.com/]