I got my first Chi and always thought one would be great and had no intentions of buying another until Red came along and then....>>>>>>>
yesterday I aquired another 3...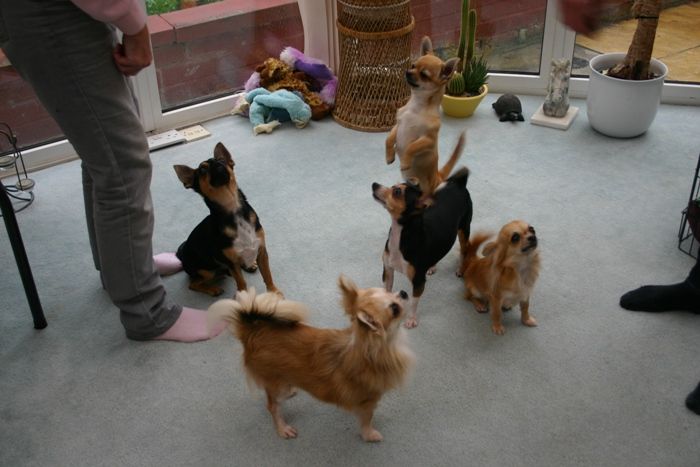 ........ look further down
............ keep scrolling down
Okay who guessed the truth? Jake and Red where joined by Perry. Lollipop and Baby.. Louises gorgeous dogs...
We'd been to a companion show and then went back to mine, but poor Jake kept getting picked on by baby and Perry but mainly baby and Jake is not a fighter and hid under Chris legs.