Discussion Starter
•
#1
•
Hubby and I took all 4 chis to our favorite park for a nice long walk, our 1st walk of the season. This park is really special to us bc spend so much time there w the dogs, hubby golf's there, and we had our wedding reception there as well. It's such a beautiful day out and everyone did great!!
Mimi trying to crawl onto my shoulder from her carseat, naughty monkey!
Mojo doing his favorite thing, people watching!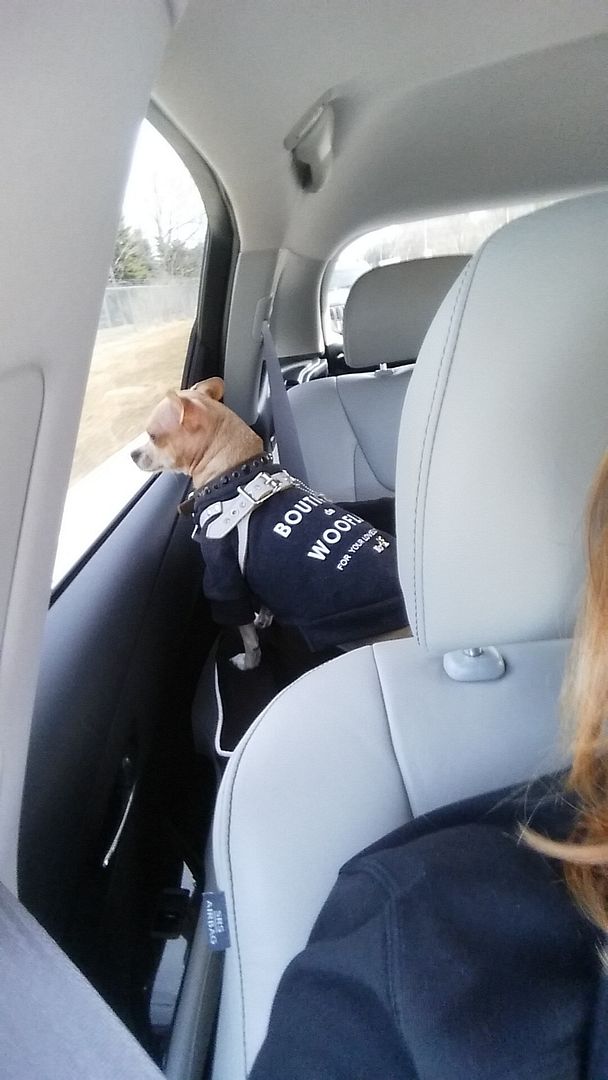 Lola sitting like such a good girl, love her!
She made it to the front seat!
Daddy do I really have to walk and get dirty?
Ok fine, only for a little bit but I am not very happy!
Leo being a real mama's boy!
Lola really surprised me today, not only walking beautifully (she usually walks funny and sideways almost) but she lead the pack!
Long coats hanging in there!
Yay we all survived and can go sleep now!
So worn out!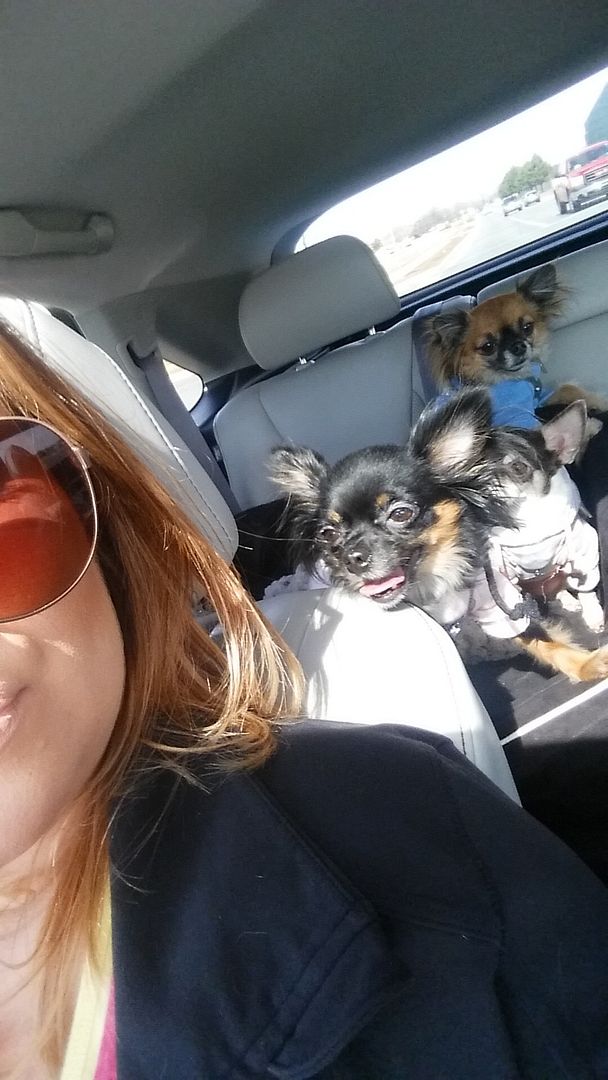 My boys!