Discussion Starter
•
#1
•
Here is the proud momma nursing, always nursing... Poor Dora, her babies nurse all of the time!!! They eat so much I may end up supplimenting once the pups are a week old if Dora is looking too frail.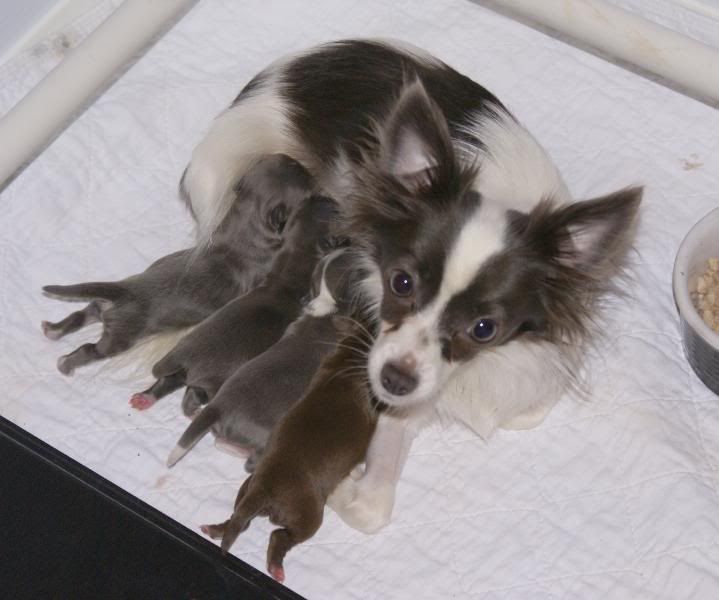 Here is the first born little girl. She is all silver/blue with very little white on her underside.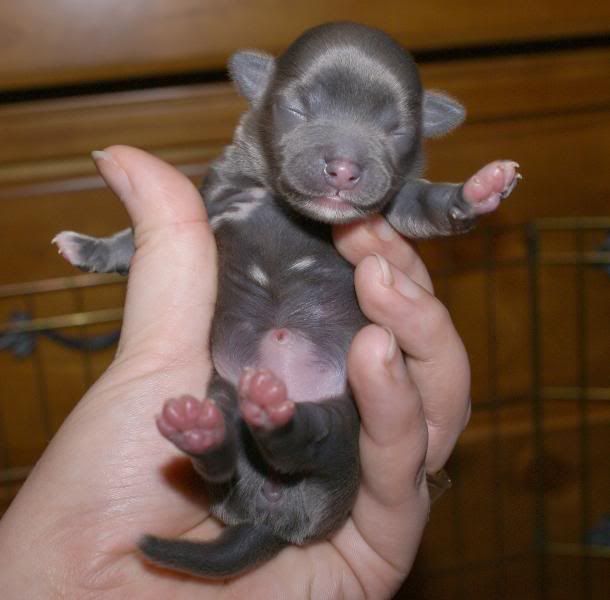 Here is the second born little boy. He is silver/blue with white markings.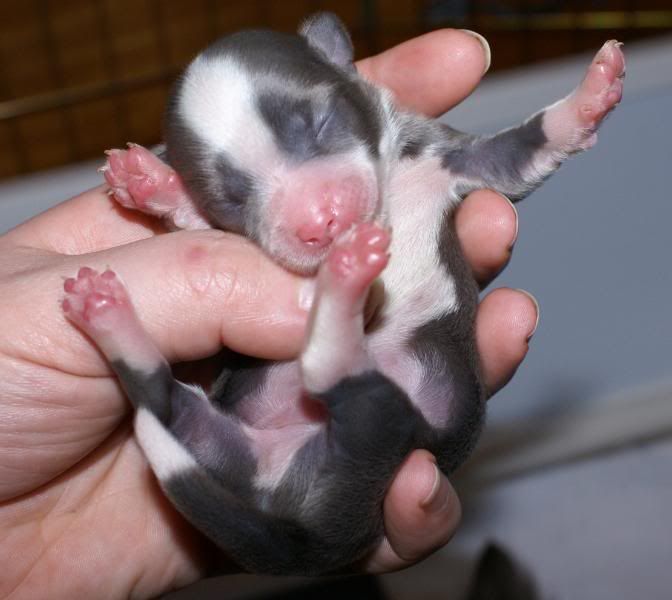 Here is the third born chocolate boy with a white chest. He was breach and did not make delivery very easy for Dora or I.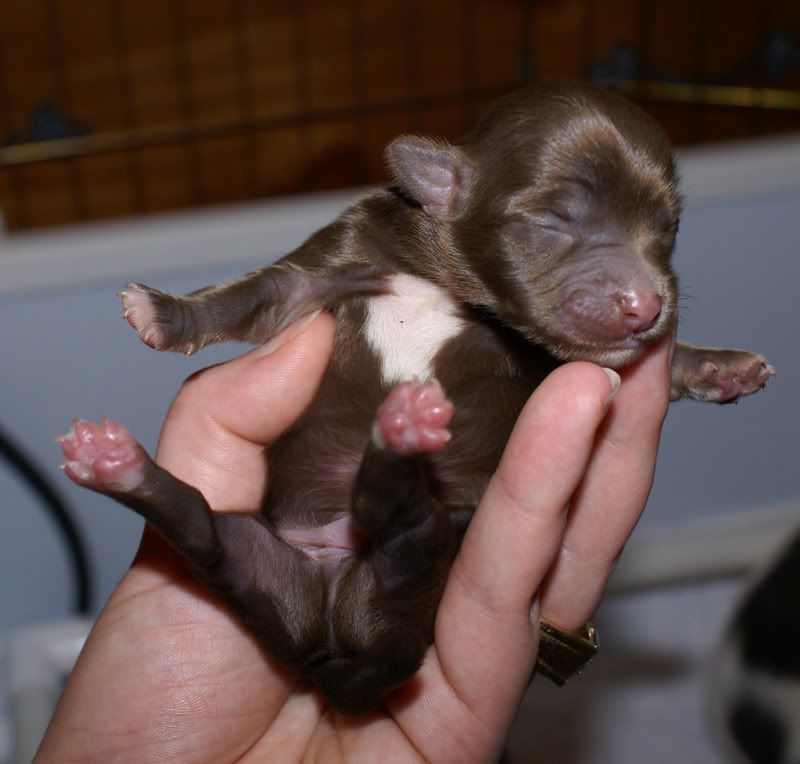 And here is the last born little stinker who refused to come out and caused Dora to get a c-section. He is blue/silver with white markings and I believe tan accents will become more apparent in the comming weeks.