Yup; he's a ladies man… walkin 3 at once, w00t w00t!!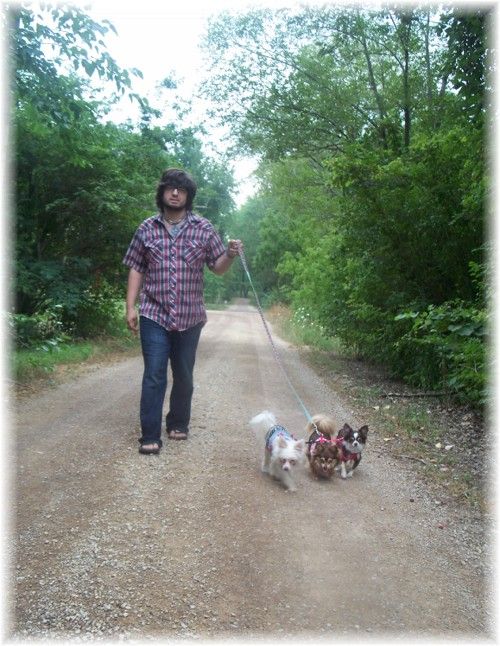 Daddy has all their attention when he opens the fridge; as they know that's where their nomnoms are kept!:grommit:
Tequila is a HUGE Daddy's girl; though she loves attention from anyone and will melt in your arms if you just LOOK at her, LOL:daisy: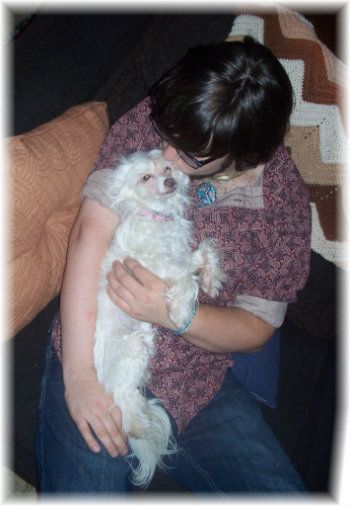 Our roommate aka "Uncle Gary" and Mia Zofia. Even our closest friends have their favorites, lol! She's always tucked into his arm or shirt. Really that's what I like having roommates for; more people to give attention to the dogs lol!!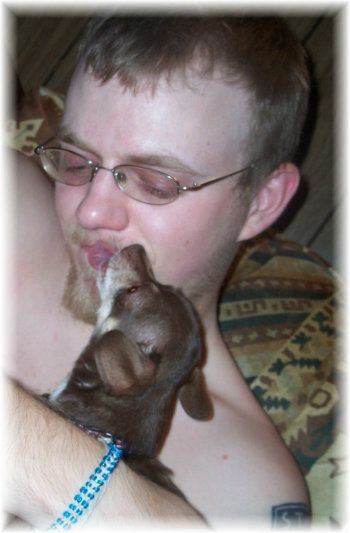 Rob (Daddy's) brother; aka Uncle Ben, and "Cousin Wishy."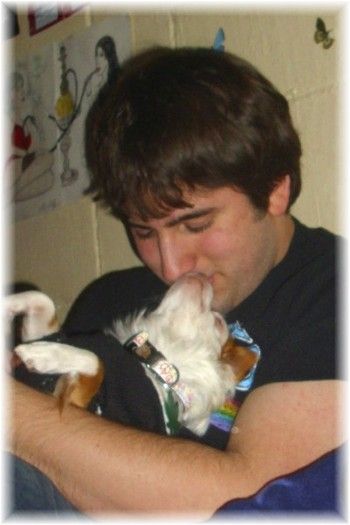 And all the furkids greet Daddy when he comes home from work with happiness, kisses, and from Kahlua, super duper bear-showing!:cheers: