Tiffany's thread inspired me! I haven't seen one of these posts in a while; and since many of these pics will still be new to some of the newer members I thought it'd be fun to compile a thread just of "Daddies & Doggies!" So please share pics of your boyfriend/hubby/father/son/gramps anything! Just guys and doggies! There's nothing sweeter to me than a guy with a soft spot for animals. And although I'm the one on here posting, Rob deserves SO much credit for all he does for our dogs! He loves them as much as I do; and is the sole reason I can take care of, rescue and foster dogs. He makes it possible; and he does a lot of work with them too cleaning and walking. And lots and lots of cuddling... so without further adieu, here is a PIC HEAVY start and hopefully inspiration for others to share too! Some of these are old, some are new, but they all have a certain "aw" factor about them! =)
About 2 years ago; we all look so much younger. Even Kahlua is in her teenage stage! <3
At our old house…
Kahlua giving Daddy smooches.:love10:
Another old pic of baby Rosie and us! Daddy's beard is nommy. :icescream: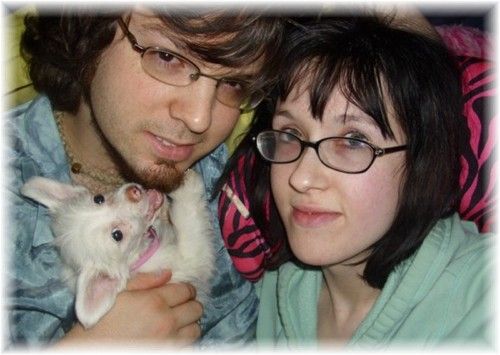 This is actually MY Dad! He loves Kahlua too. =)
Real men snuggle with adorably dressed chihuahuas <3 Mia Zofia looks so itty bitty.snuggled by her dad in the backseat.
More extra special nose kisses for Daddy!
Ellie naps on the couch pillow, and even Figaro the kitty loves his dad! Still Tequila's turn for cuddles, though!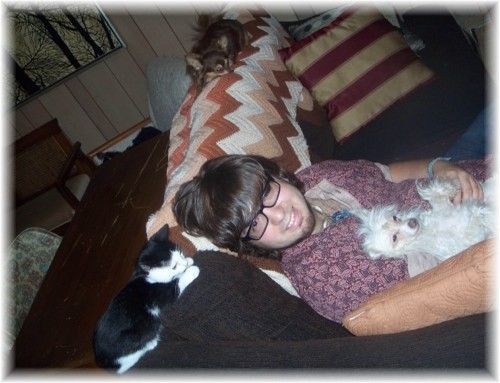 Daddy and his Rosie Cheeser…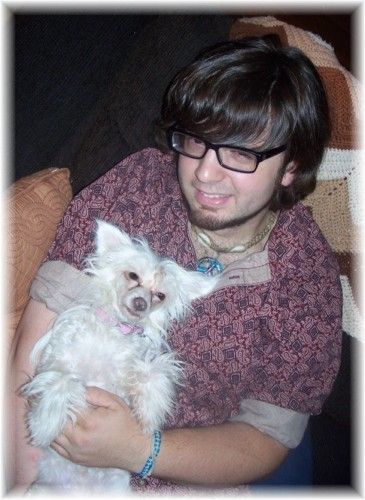 Walkies with Daddy~