I don't have a good one of everyone. My mom took these because I broke my memory card in half so hopefully I'll have lots more pics soon when I buy one.
Here's the whole crew!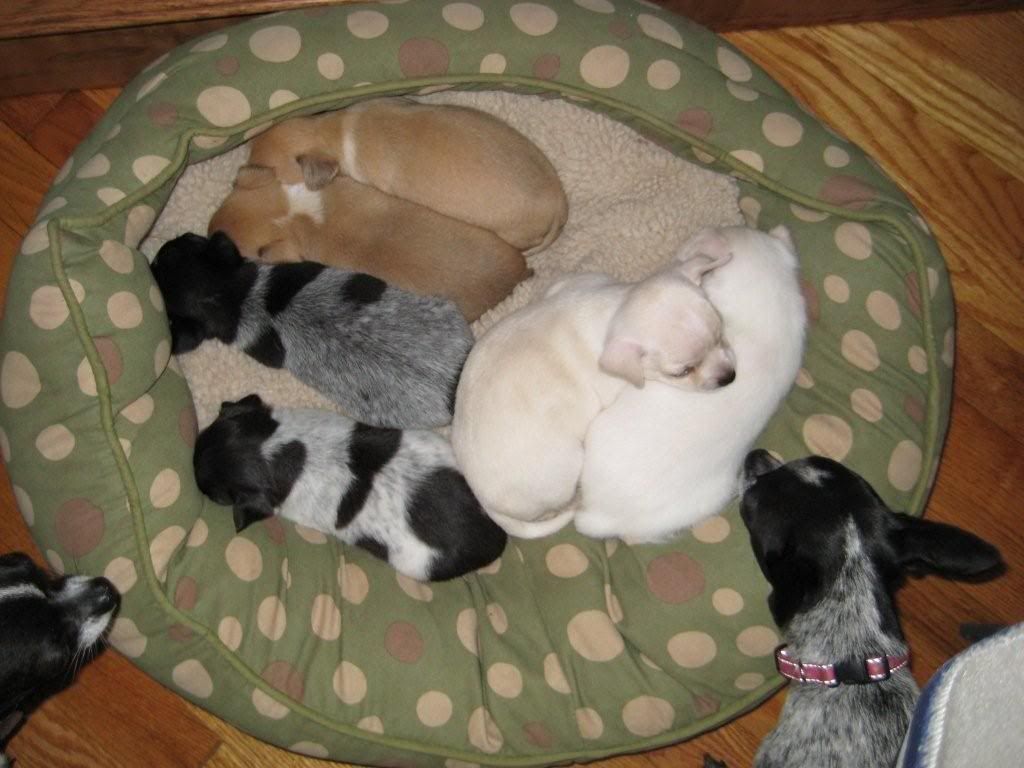 This is Brody. He's tied for smallest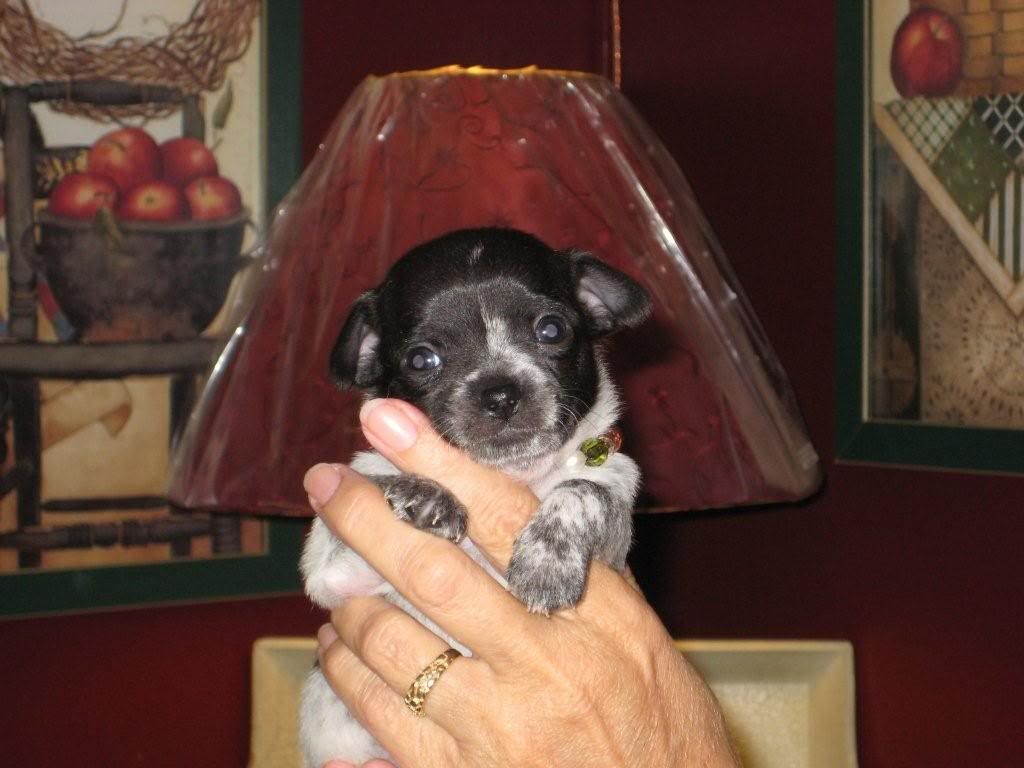 Mama Daisy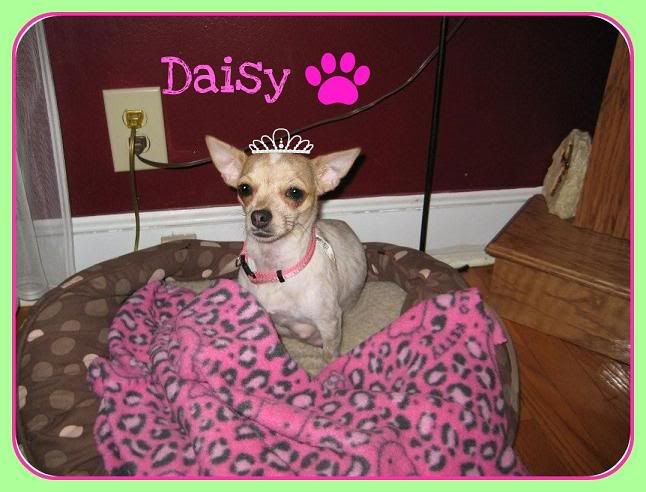 Jenna, my Mom really wants to keep her.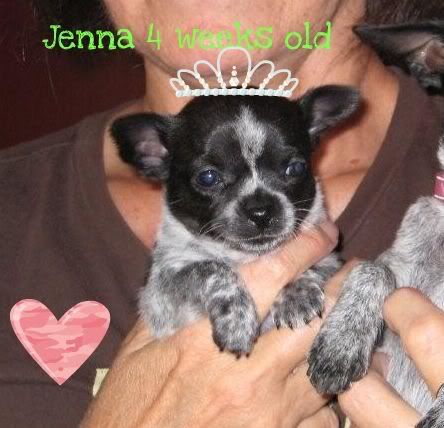 This is my Mom's 1 yr old Tiffy and my Jenna. Jenna's dad is Tiffy's brother. That's my Mom holding them.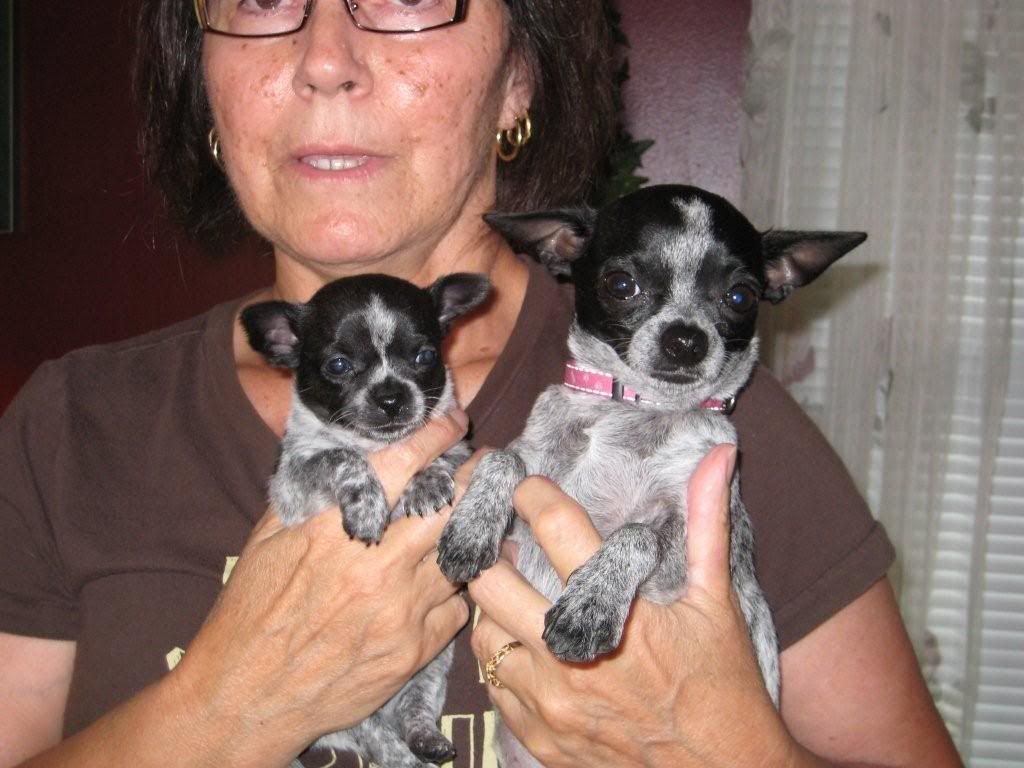 This is Wall-e. My Dad is thnking of getting him.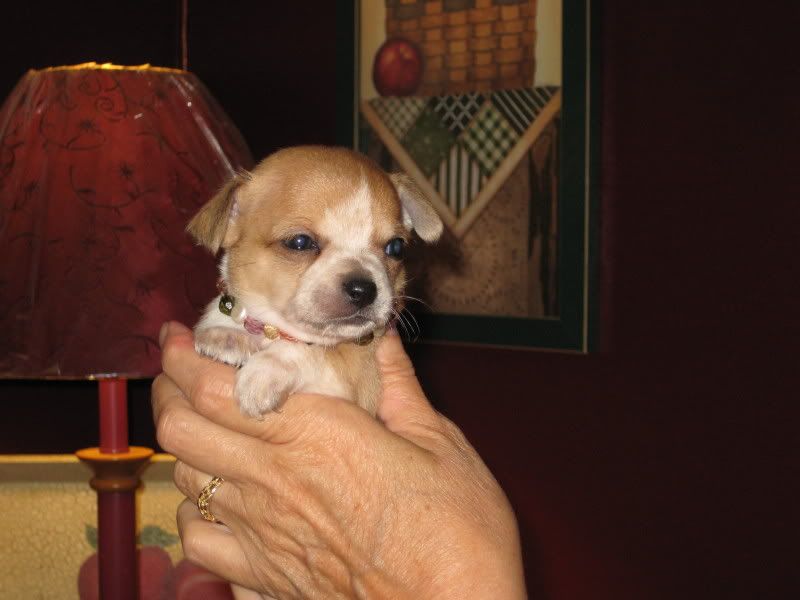 Mom holding Toby (daddy)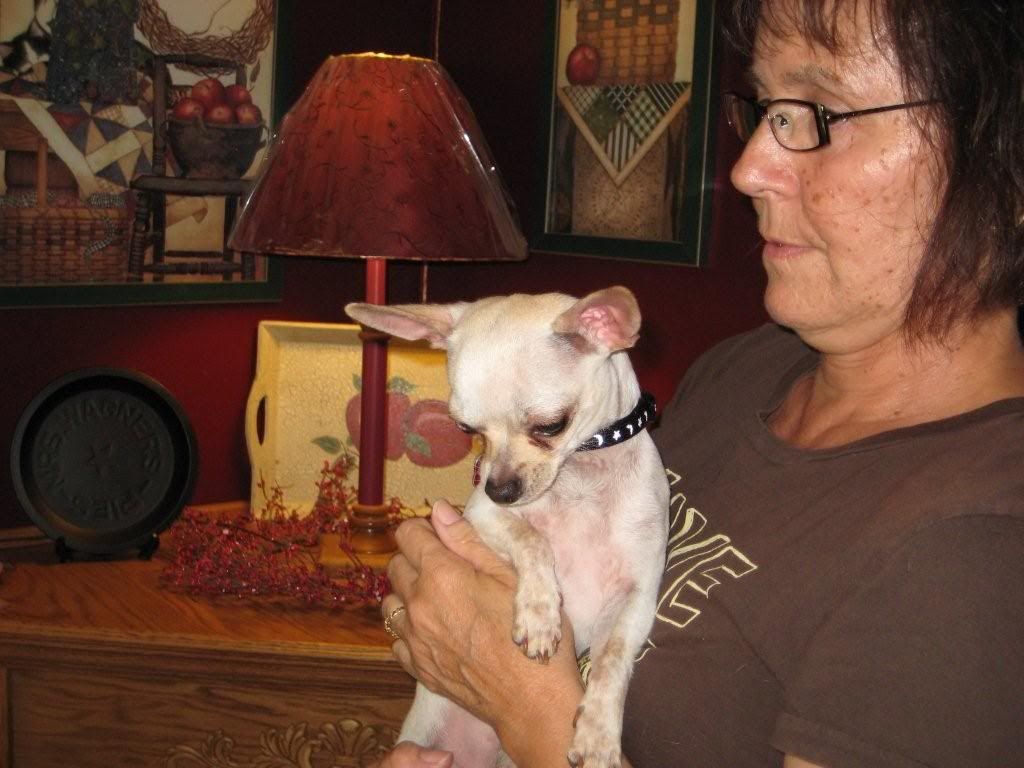 Jasper