Easter is still far away, but we already found the perfect outfit for the celebration! The louis dog
honey bunny coat
! We also received another wooflink outfit. This one is an all in one called a beautiful life. They are both very warm and perfect for the chilly evening of spring.
It is faux fur all over. So fuzzy and warm. It says kiss on the bottom part of the sweater.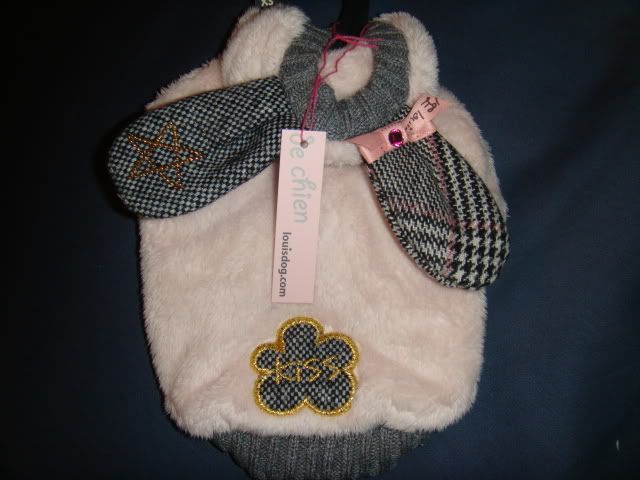 I love the lil pom at the end of the hood. Also the W studs looks like an M from the front so it is perfect for Mimis name =).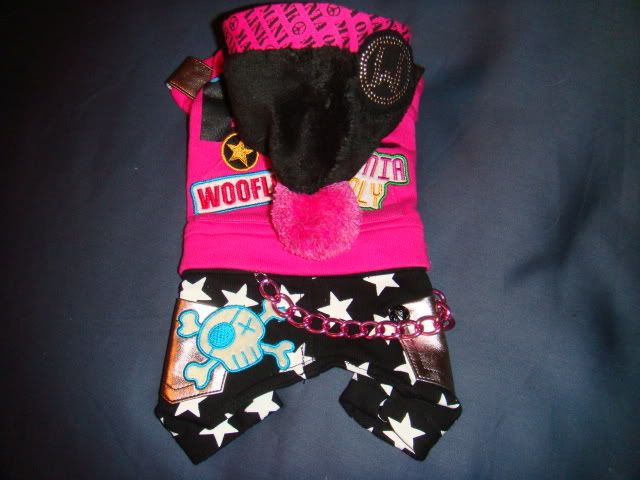 Being pretty in pink and black...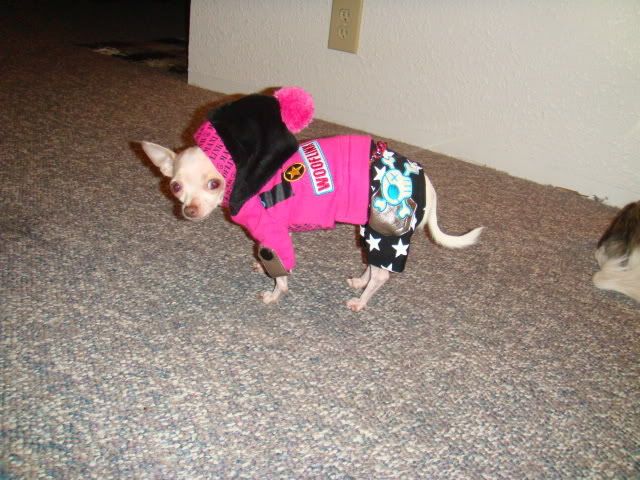 Keeps her warm outside.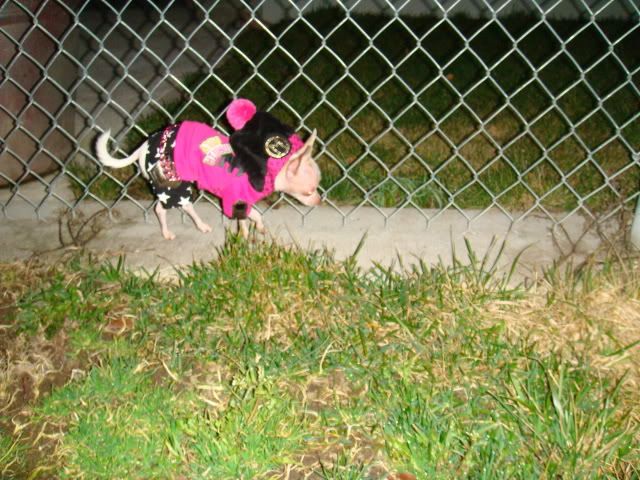 Here are some pictures of Mimi having fun being a bunny.
Barking at the kitty.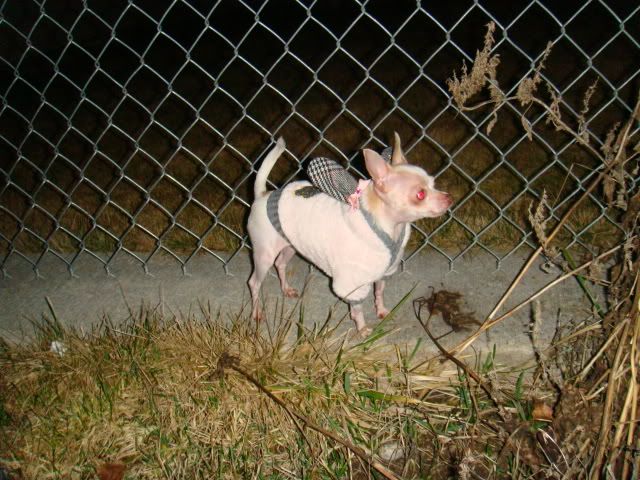 Hoping!
Making faces...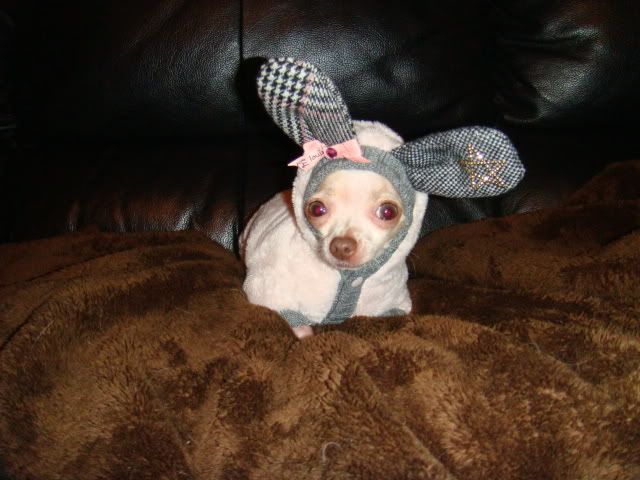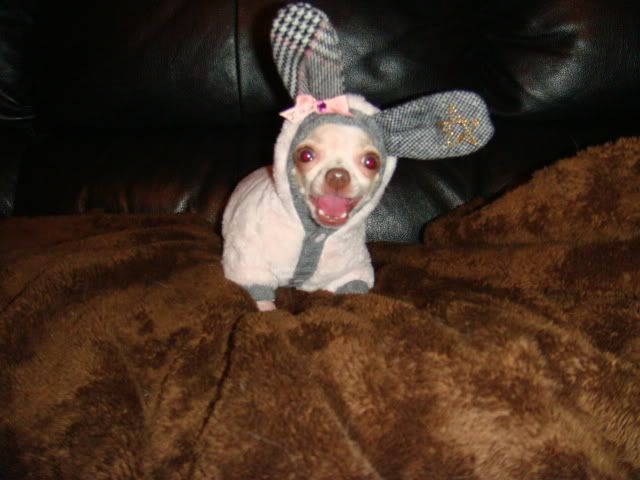 Some pictures of Ecko watching our photo shoot...
He didn't notice i took this shot...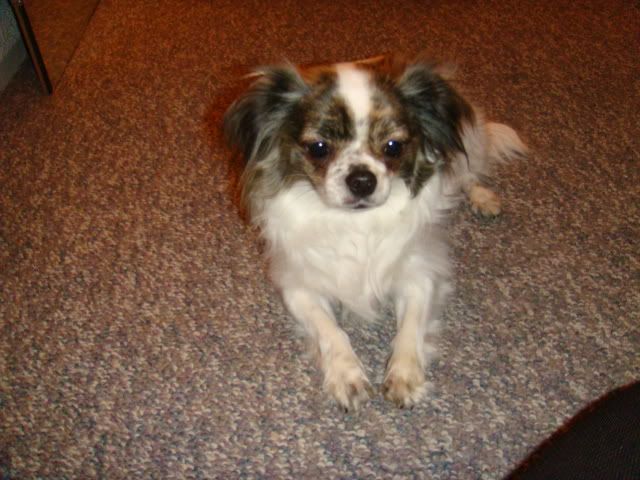 but he noticed the next one and turned away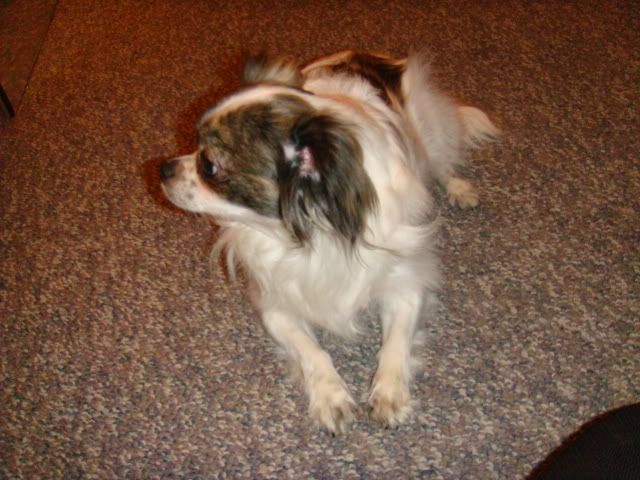 Having fun with the mirror!