Discussion Starter
•
#1
•
Ecko, Mimi, and I were excited when a big package arrived at our front door. We have been waiting for it for weeks and it finally arrived. Inside the big box was tons of Juicy stuff.
There was dog bowls, a treat jar, a new sweater for Ecko, matching tanks for Ecko and Mimi, and Ecko's Life Jacket (which sadly did not fit =( )...
...dog shampoo and conditioner, a brush, paw balm, nail polish, nail polish remover, dog house mist spray, dog colognes, two juicy bones, one best in show plush toy, and dog fur conditioning spray.
Here is Ecko modeling his new "Lord Dude" hoodie.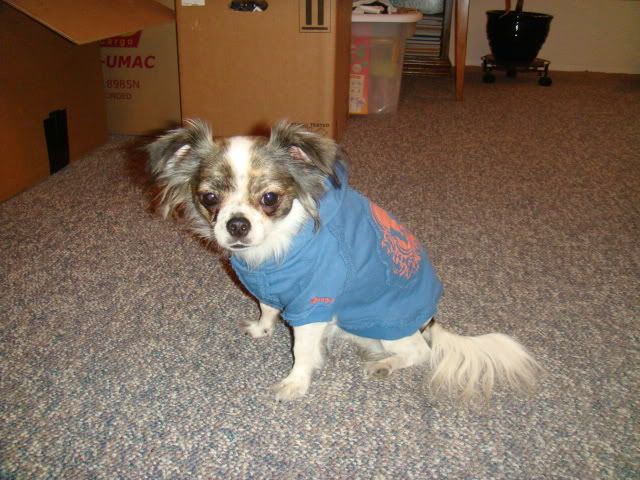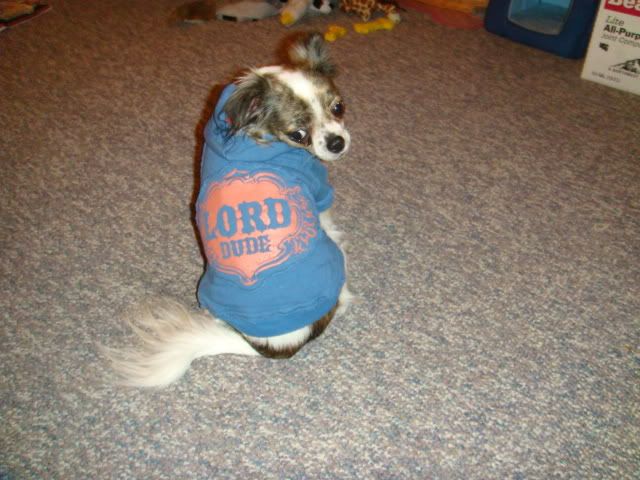 I thought these tanks were cute so I got Ecko and Mimi one. Plus Ecko got the matching collar with the tank from his b-day.