Discussion Starter
·
#1
·
Ivy is settling here nicely. She came from such a nice family home that she already knew that she's meant to toilet outside; she almost always whines to be let out. Her "poo" time though doesn't seem to relate to her feedings. Any ideas why that might be?
Otherwise, it's just been, peeing, playing and plenty of snoozing here! I've been trying to get some good shots of her in motion, but I'm always so busy following her around with a poo-bag that I often miss the opportunity! But I did get this one of her first encounter with an ant...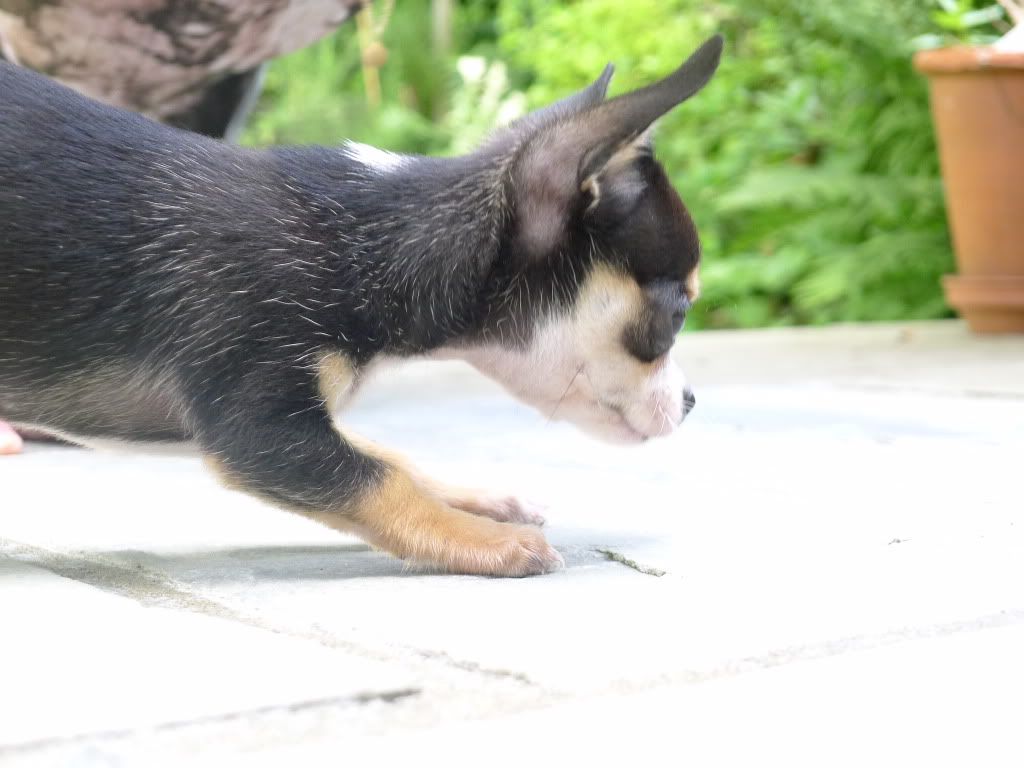 after which she was pretty tired out so she went to her basket for a little siesta (I say "little", she tends to go down for at least an hour!)
Oh... and this is the reason she's called Ivy - the little white mark on the back of her neck looks like an ivy leaf!
That's all I have for now Chi-Peeps,
Wet-nosed, puppy-breath kisses to you all from Ivy
x