Discussion Starter
·
#1
·
Once we got back home it was time for everyone to hit the outdoors to stretch legs and have fun. Sorry if some of the pics are dark, I try to stay in the shade a lot. But this is Daisy's story of her day.
This is me, my non-fur brother, he can really wear me out, and my big sister playing.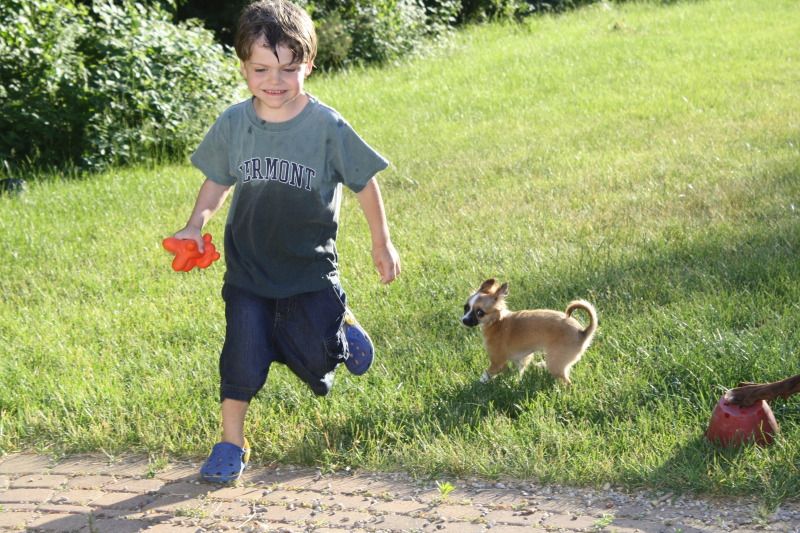 I'm playing with Rocki but she won't let me play with her blue piggie. She has two even, a pink and blue one and she won't share either. Mommy says each of us have our favorite toy and we have to respect that. I still play with it when Rocki isn't looking, shhh... don't tell her though.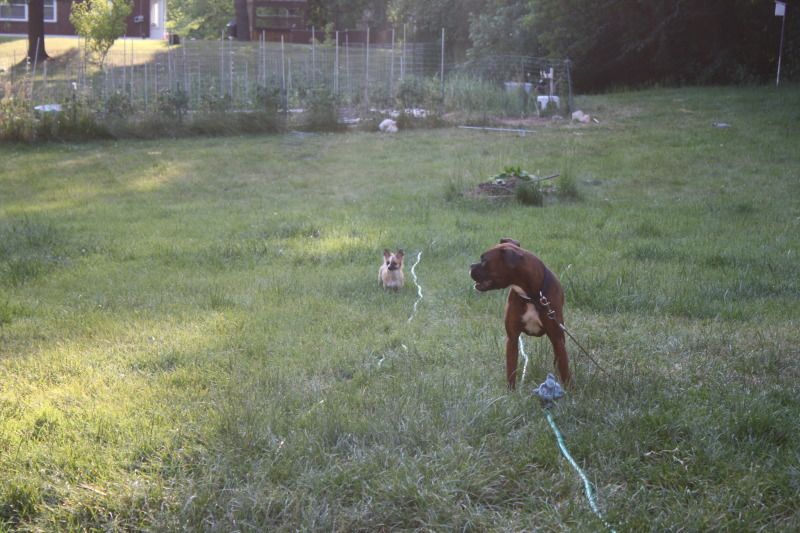 My big sister gets really excited with her toy pigs.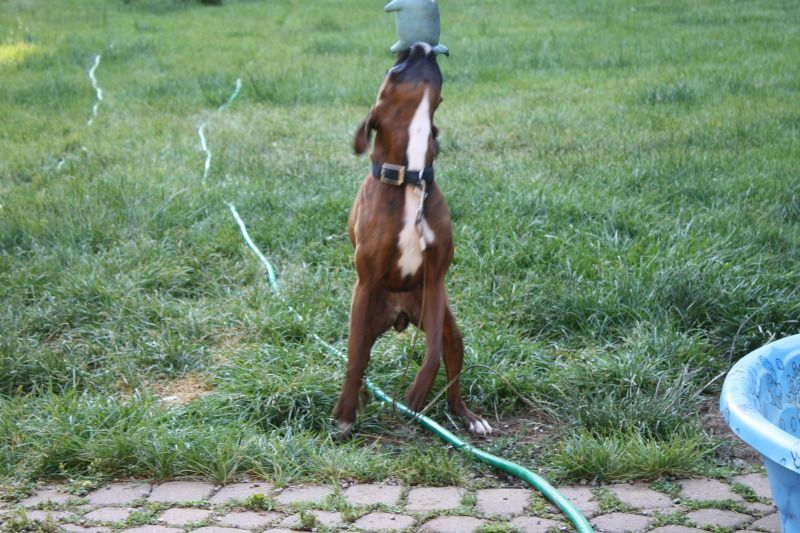 See how tall my big sister is compared to me. But I'm still the boss, well after Daddy, and Mommy.
This is where I try to help Daddy pick weeds, sometimes I get some dill accidently thinking its weeds.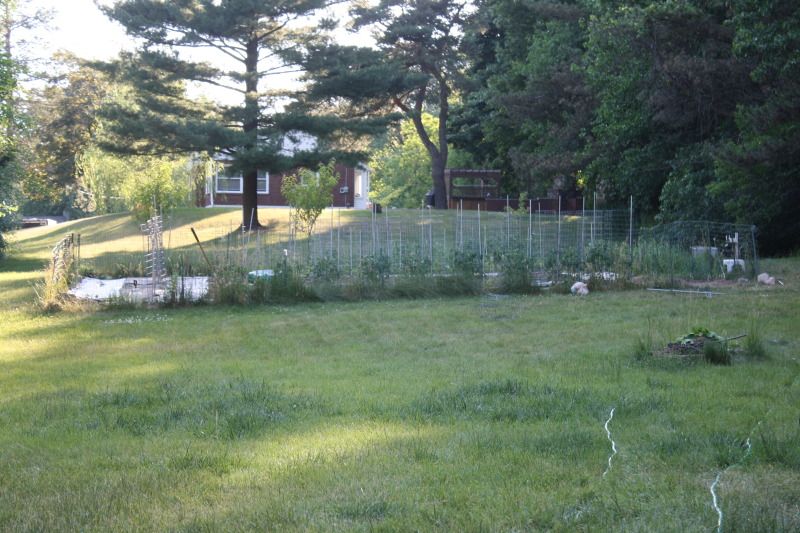 This is one of my favorite toys. It makes funny sounds when I run too hard with it or bit it hard.
I think Rocki looks funny in this pic. Everyone laughed when she did this, so I must not be the only one.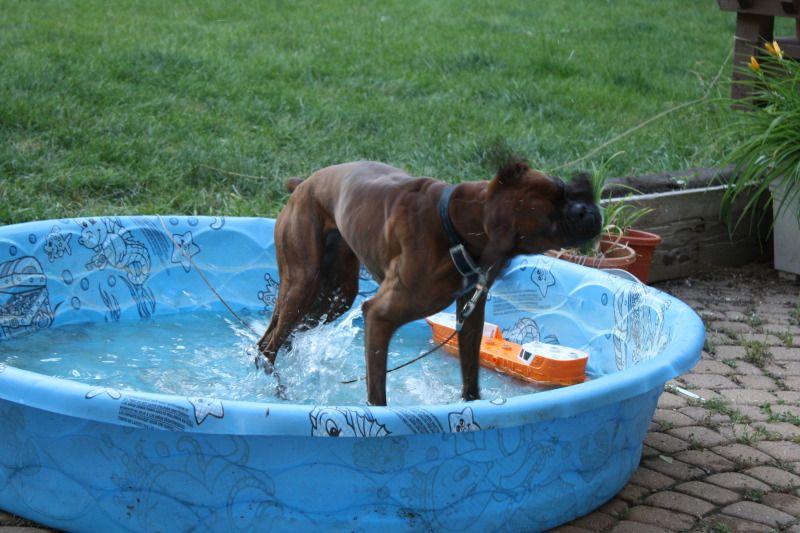 Okay everyone, I'm pooped out, so I'll leave you with a great picture of me. Daisy, the baby in the family. And of course the total Diva, after Stormy. But shes so much of a Diva Mommy hardly ever gets pictures of her.