Discussion Starter
·
#1
·
Today starts as always - I have to wake mommy up. I'm pretty sure she would sleep forever if not for me. It was a day that mommy goes away and leaves me with the cats. I make sure they know I'm here. See?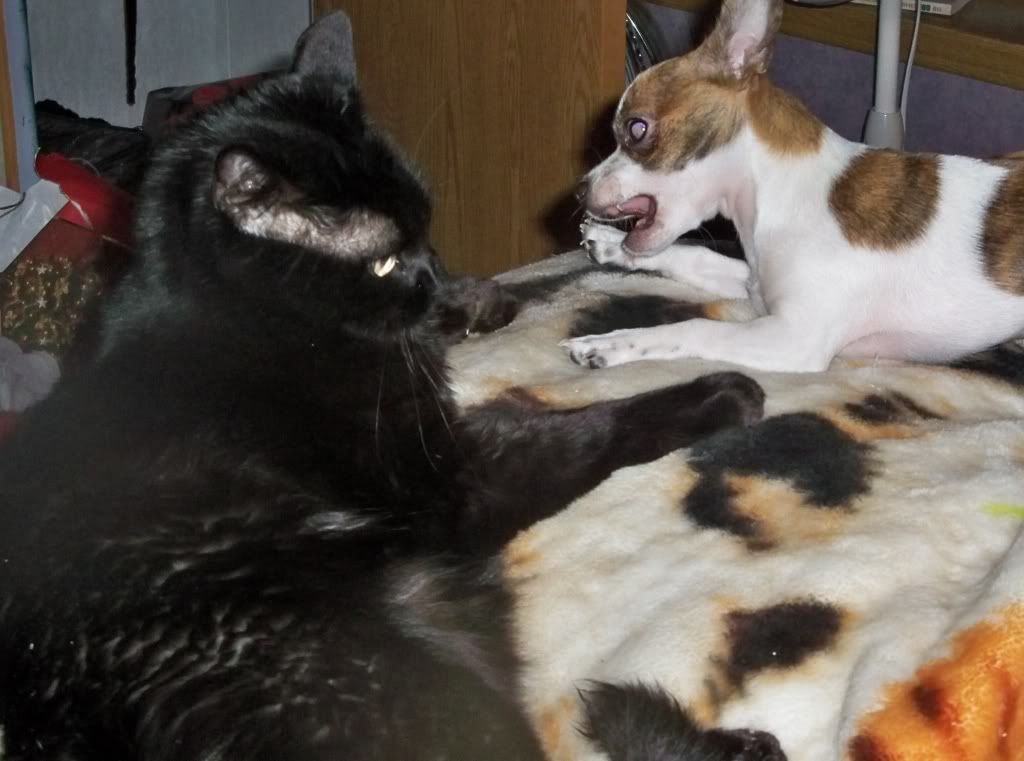 Mommy said that she made an appointment for me today. I'm to be neutered on Wednesday. I'm not sure if that is good, but I suspect not. The only place I get appointments at are the place that makes me cry.
When mommy finally came home, she put a harness on me. I was wiggly so both legs went in the same hole. But it worked and we went walking. It was nice enough out that mommy did not even put a jacket on me. We went walking, and walking. It was great. I have learned outside is not scary - well at least mostly. We got back home and I think mommy was tired, but I was ready to play!
Mommy went into the kitchen and did the cooking thing at the stove. It was not my chickens, so I was not interested. I chased a cat, and then came back to supervise. When she was done cooking, mommy gave me a chicken jerky. I'm pretty sure she does this to distract me from her plate, but it is so nummy I don't care.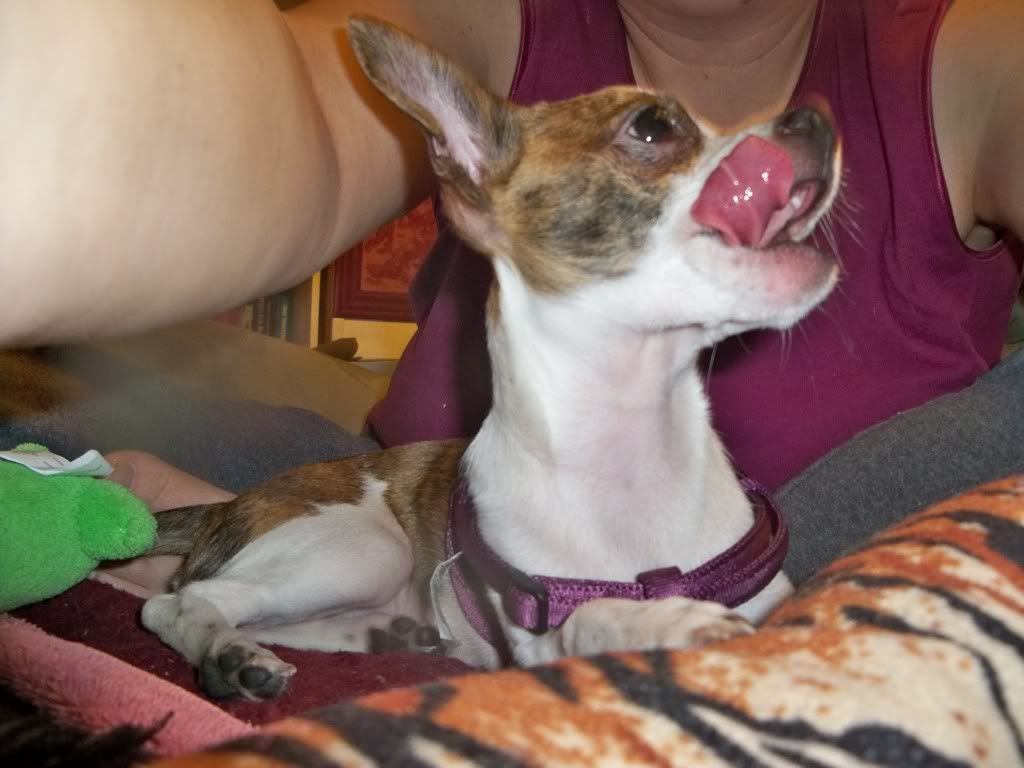 Later mommy pulls out the clicky thing she was given on Saturday. She holds a treat (more nummys - chicken livers this time.) She holds it between her eyes and says watch me. That is easy. Then she uses the treats, holding it up and lifting. I turn and watch them, but that is not what she wants. I sit in frustration and get the treat. I don't get this one.
Later I find a pig ear. I sit on mommy's lap while she does the computer thing, and work the teeth that need to come out. When we go to bed I will have to tell the cats to be quiet. Mommy will tell me to stop, but the cats will keep me getting up for a few minutes. But then I do stop, 'cause that is what mommy wants.