Discussion Starter
•
#1
•
So our AC decided to break last Sunday and was finally repaired today. My mom was in the Keys on vacation until Monday and the repair man came when she got home Monday afternoon to check it out. He drove all the way out to the house to look at it tell us the problem, which we already knew, and then say that he would have to come back tomorrow (today) because he had too many apointments to fix it then
The heat in the house was AWFUL. It was actually cooler outside for some reason and the air in the house was so heavy and still it was hard to even move. The poor chis were so hot they were actually calm, even my crazy pirate man! They usually sleep all curled up and cute in a little chi ball but were sprawled out trying to stay as cool as possible. They were even hot to the touch and drank soo much water. We are so happy to have AC back. I can use the computer now too. It was too hot to turn it on and add even MORE heat in here. Heres some pics of my babies during our "heat wave" and before it :wave:
day 1 very hot but still in good spirits- "Pretty warm in here huh?"
Day 2.5 MISERABLY hot- "Too hot to move"
Jack's attempt at going down the stairs, probably to get a drink. He didn't make it that far lol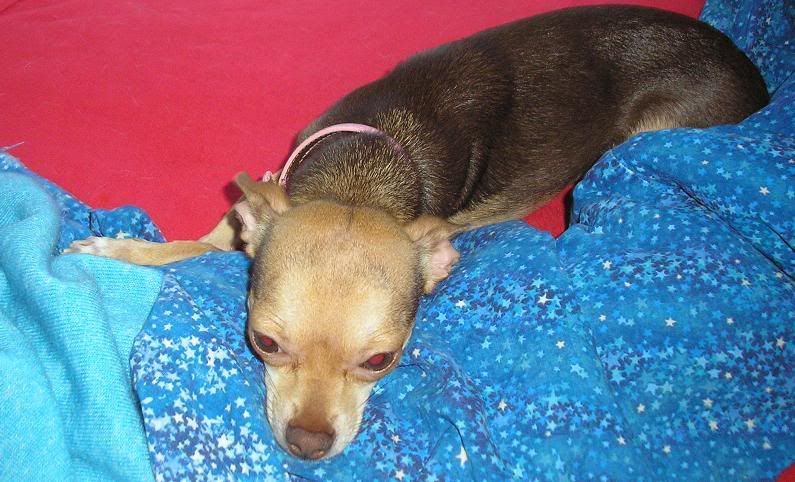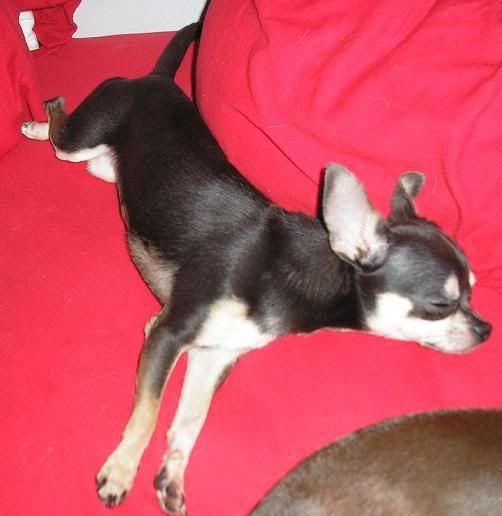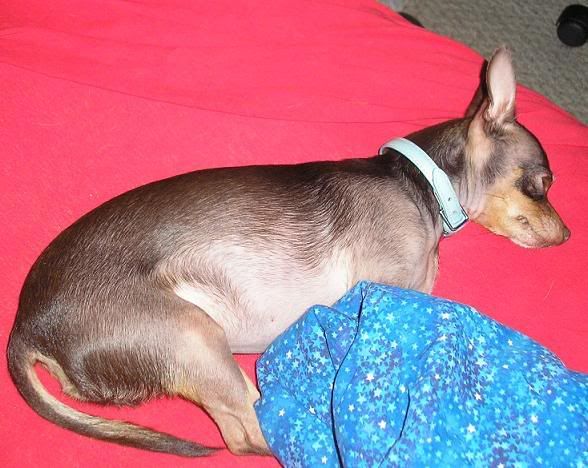 "Too hot to open my eyes"