Discussion Starter
•
#1
•
Just a few odd pics that I've collected over the past few weeks that I thought I'd share.
Faith looking all pretty like she always does. lol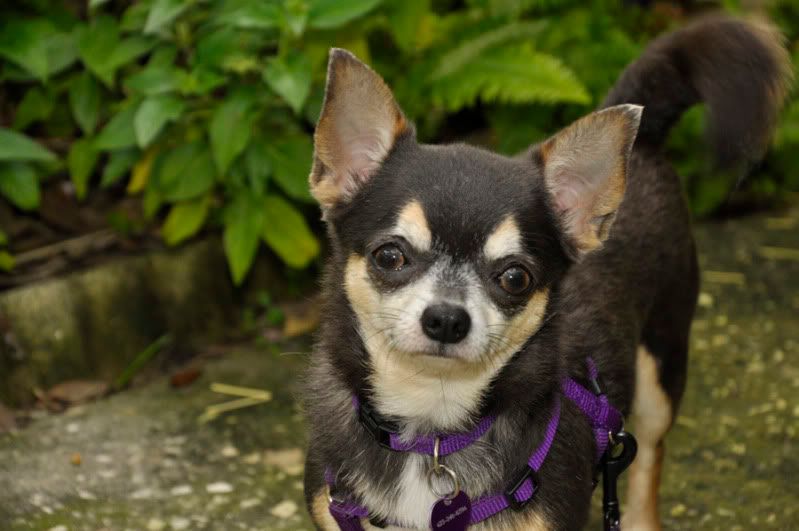 She had her first bully stick and did not like it one bit. She chewed it just long enough for hubby to snap a pic. It was enough to give her diarrhea for two days. No more bully sticks for Faith!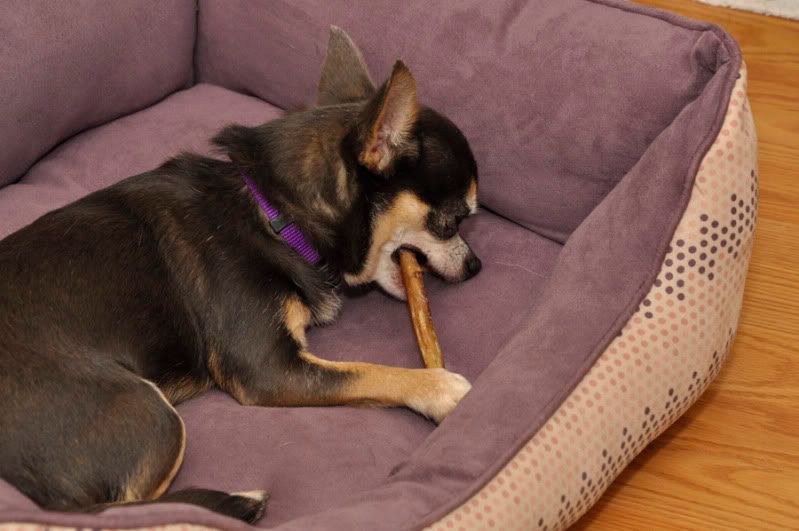 Faith on the sofa with my mil's two chihuahuas...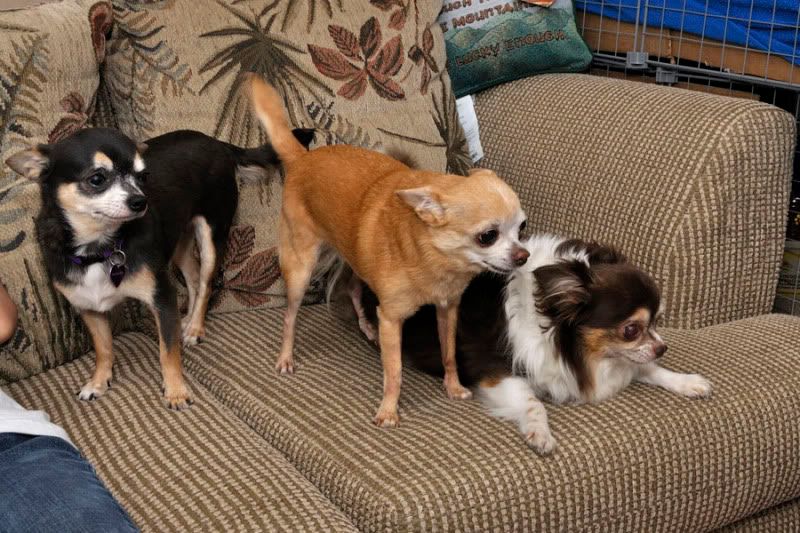 Another with my mil's female chi
And finally I bought Faith a purple faux fur coat that she looks absolutely divine in. I love it! Now we just need a little cooler weather. lol
I think Dakota was jealous of all the attention Faith was getting over her new coat. Dakota's thinking, 'That's nothing, check out my REAL fur coat!'
The end!