I was on a dog carrier craze last week. I thought these carriers were so cute so I could not resist. I bring Ecko and Mimi with me everywhere so I can definitely use them all =p. They all arrived this week so here is Mimi modeling them.
The first one is another Juicy carrier. This one is very different from my other ones. It is not velour, but nylon and looks kinda sporty. It says "I Love Dogs, Snacks, and Juicy Couture" on the logo.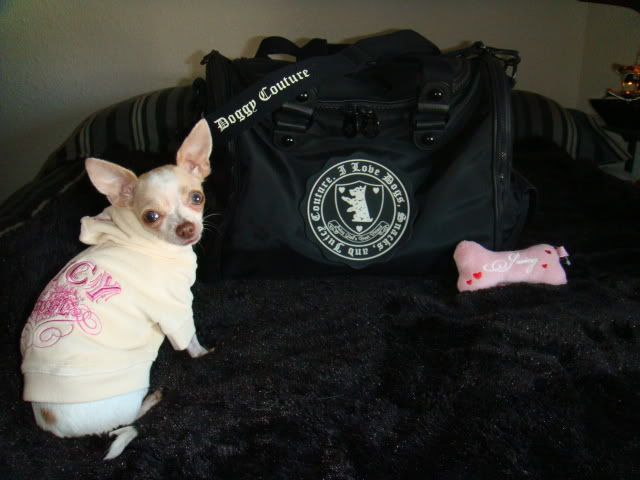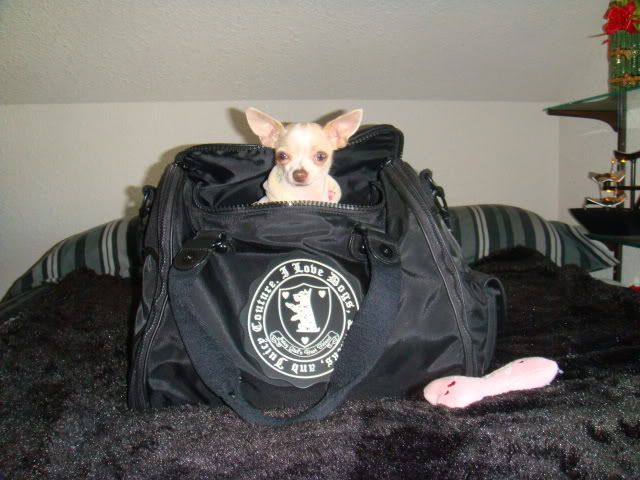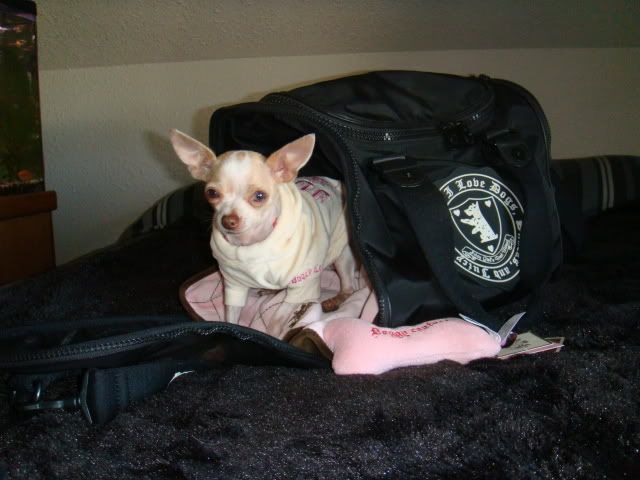 The next carrier is a Pink Gold by Paris Erotica VIP dog carrier. It is a cotton messenger bag type carrier. It has a really big PG button and two big pockets on the front.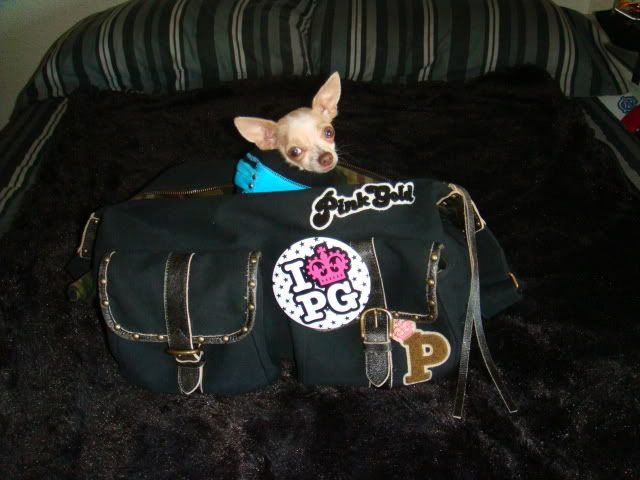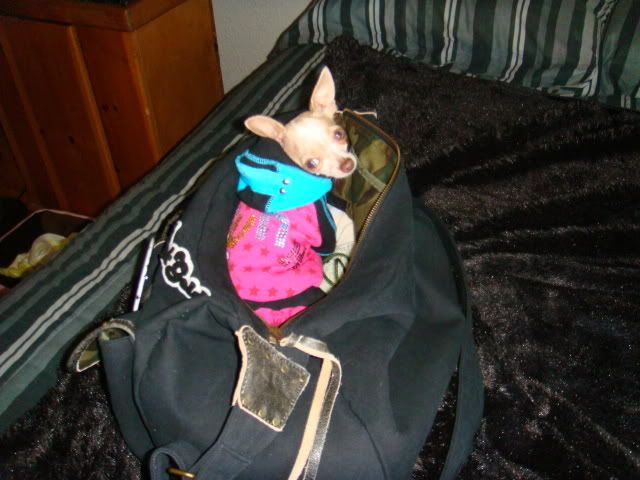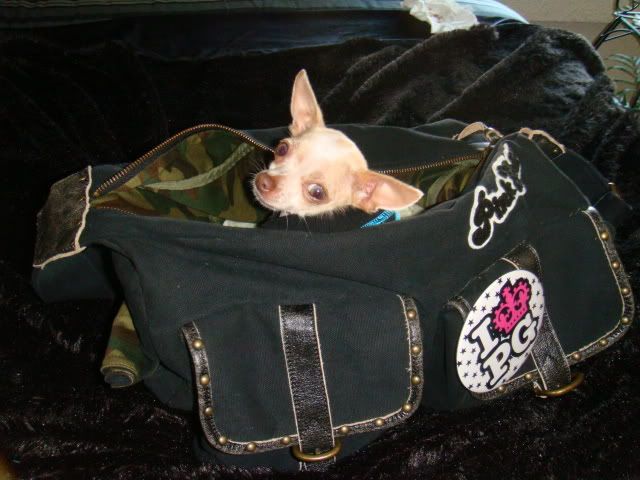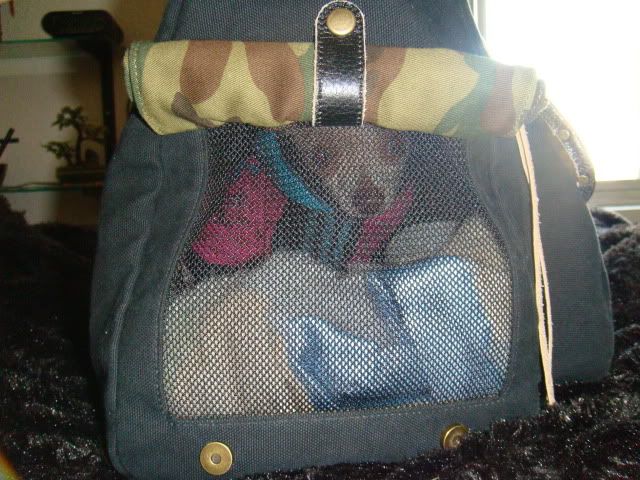 The last carrier is the Black Label Dog Carrier by Christian Audigier. It is a faux leather carrier with a see through mesh top and sides. It has a really really big exterior pocket. The biggest i've seen on any carrier. The interior has two pockets on both sides, one with a zipper and the other stores your cellphone and wallet. It also comes with a red satin dust cover, which I thought was really neat.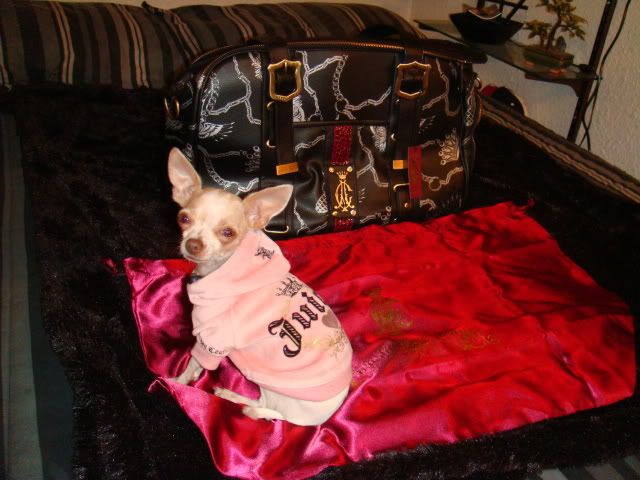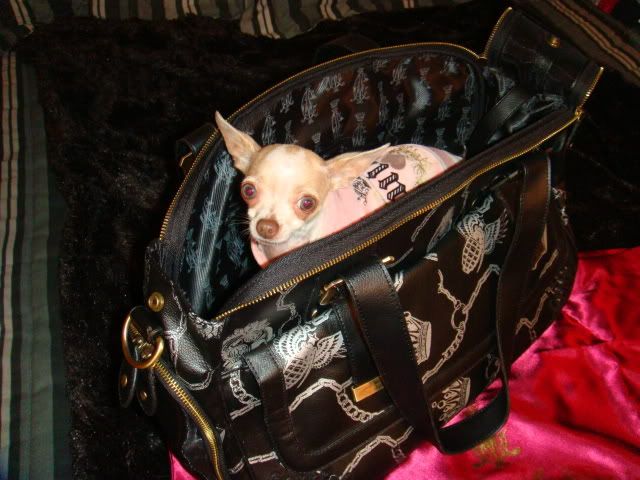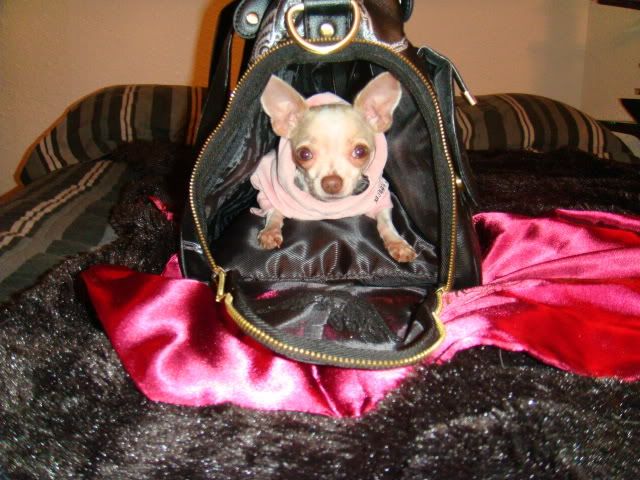 I think the Christian Audigier one is my favorite out of all of them. Which is yours?