Discussion Starter
·
#1
·
Hiya all!
Thought I'd share a few new photos of Ivy with you - Please let me know if it's too many... although is there such a thing as too many puppy photos?! No, I didn't think so either!
I was also hoping you could offer me a bit of advice too if that's ok?
She doesn't seem to be that interested in her food. She often doesn't eat it all, or even just leaves it and goes to bed instead. She's eating James Wellbeloved lamb and rice puppy kibble - the right amount according to the bag - 17g 3 times a day. Today I've softened it with a little water and she then wolfed it down. Do you think she might have a sore baby tooth? She was pawing at her mouth earlier, but there's nothing in there when I looked and she's fine otherwise. I don't want to get into the habit of softening her food as I know that the kibble-action keeps her gnashers nice. Is it ok if she chooses to eat a bit less every now and then? I'm aware that at this age (9 weeks) you have to be careful but she really does seem to be a healthy little thing as you can see in the pics!
Any advice?
In the meantime... enjoy these photos!
I've done my toilet mummy, can we play now?
How can you resist such eyes?!
Heaven is a squeaky ball, don't you agree Mister Brody?!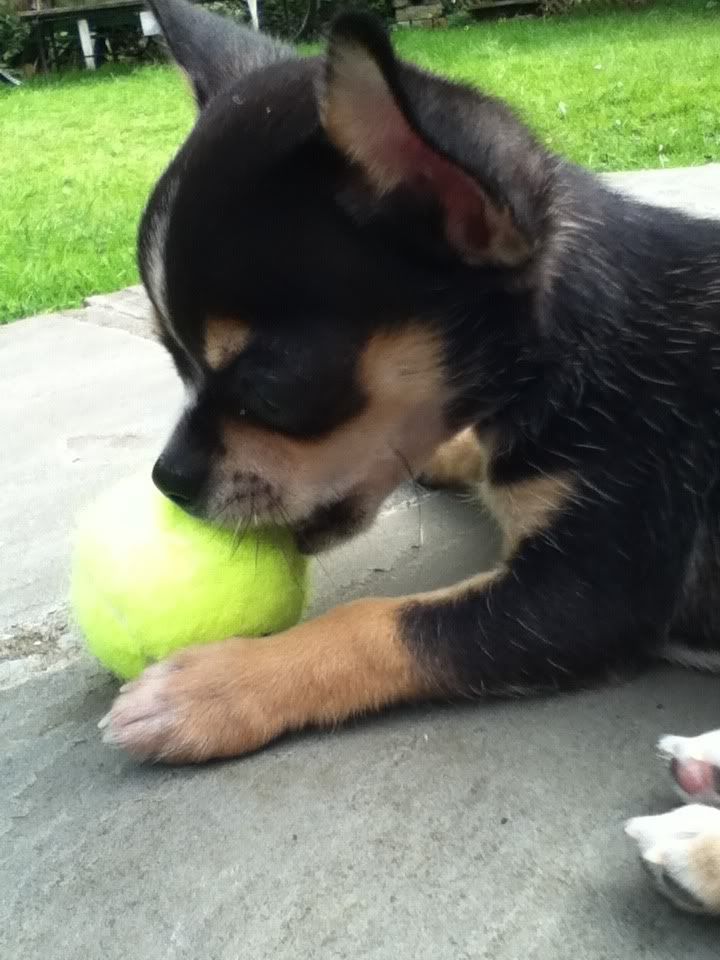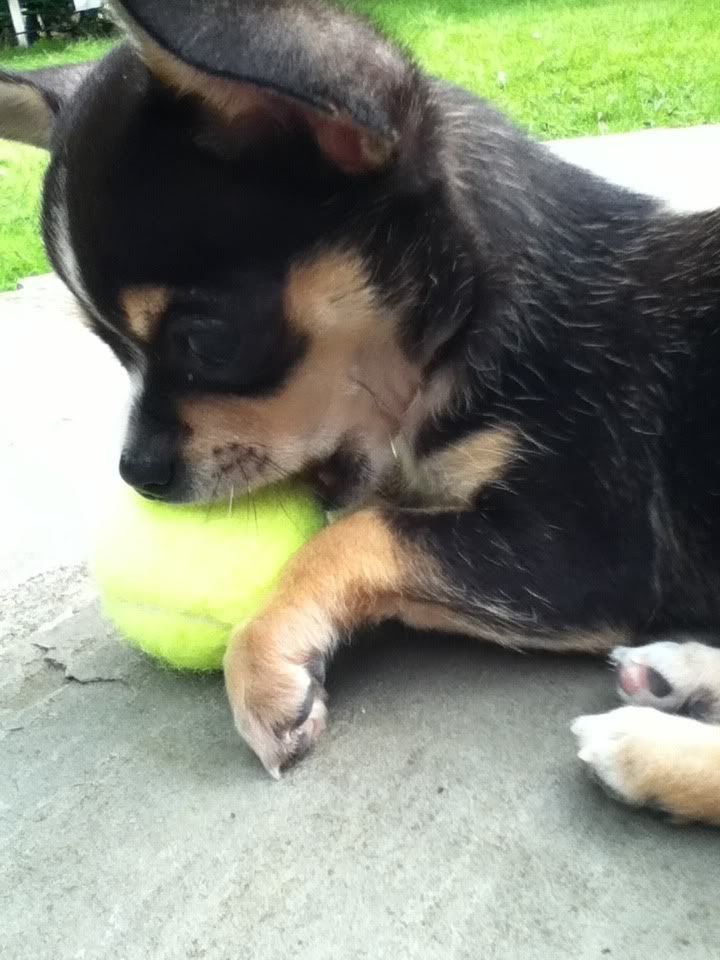 Showing I'm tired by dragging my rug around
All tuckered out and asleep on mummy's lap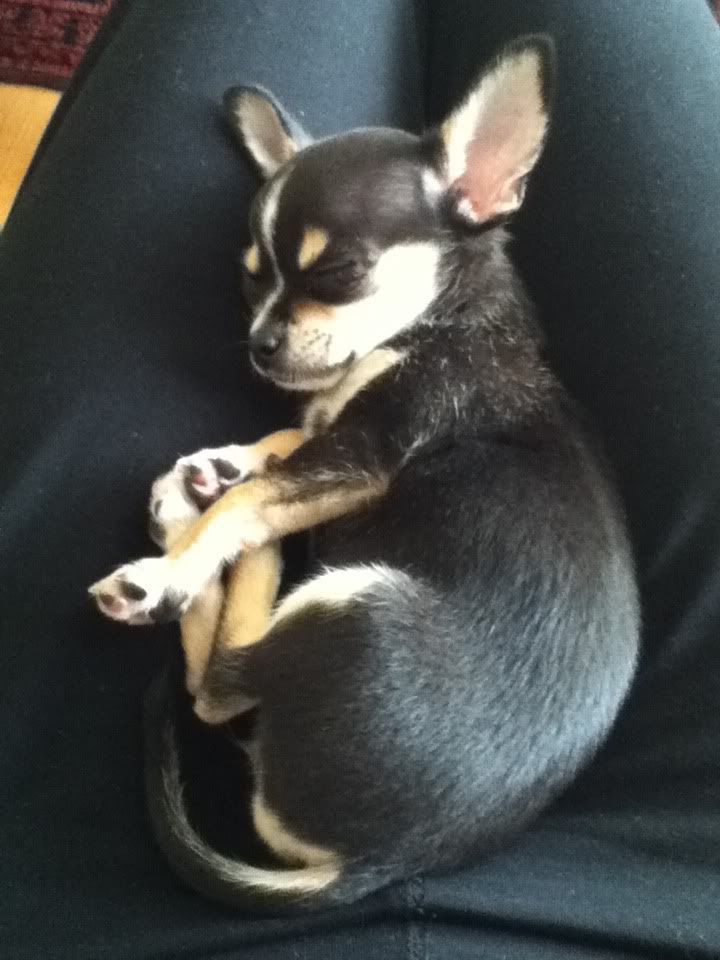 Bye for now,
X Ivy X