Here in northern Michigan you just might get lucky and see a snow mole in the winter time, but it all depends exactly where your located and what you have at your home.
This winter with lots of snow this snow mole is very very commin around here and yes they mostly come out in the day BUT they also come out at night to.
I normaly shovel right down to the grass in the dogs potty area so im careful not to whack a mole while doing so mostly they just zoom burrowing thru the snow getting outa my way. LOL!
Here if you look closely you can see a path from one that made it up the snow bank but dissaperd under the snow burrowing.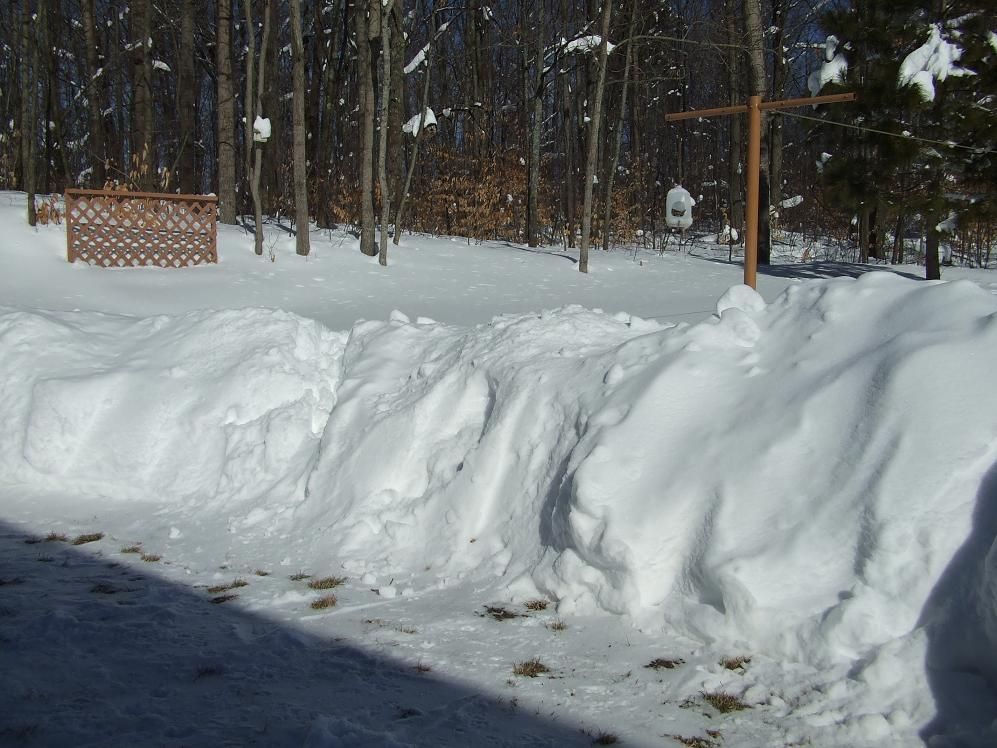 OH LOOK its peeking out from under the snow while in its tunnel.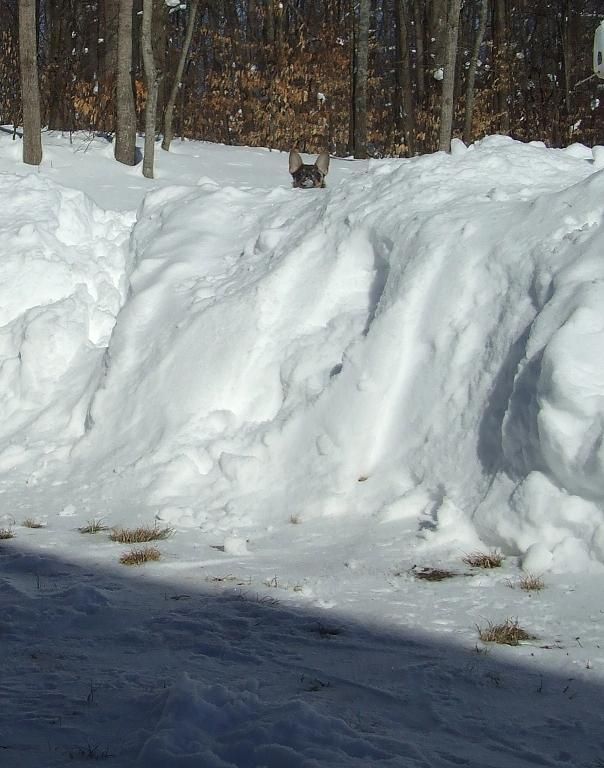 Oh now its getting ready to burrow.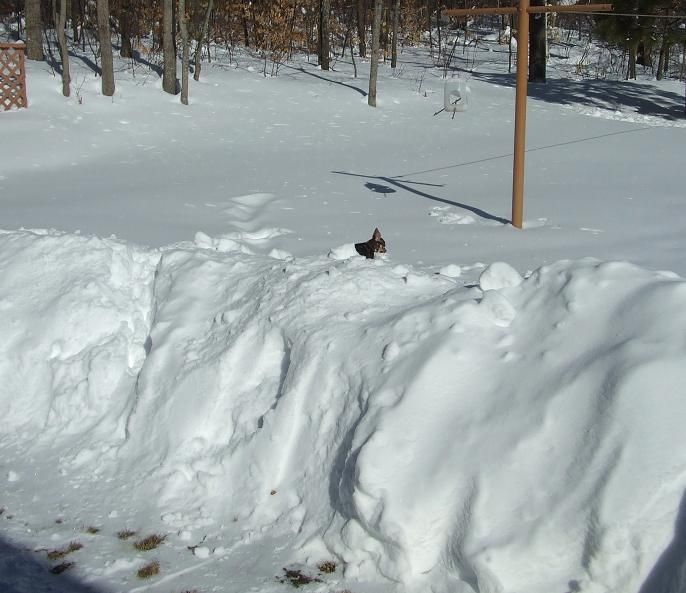 Here it is on the move burrowing all over the place
Oh it finaly poped up again, probably wondering where to burrow next.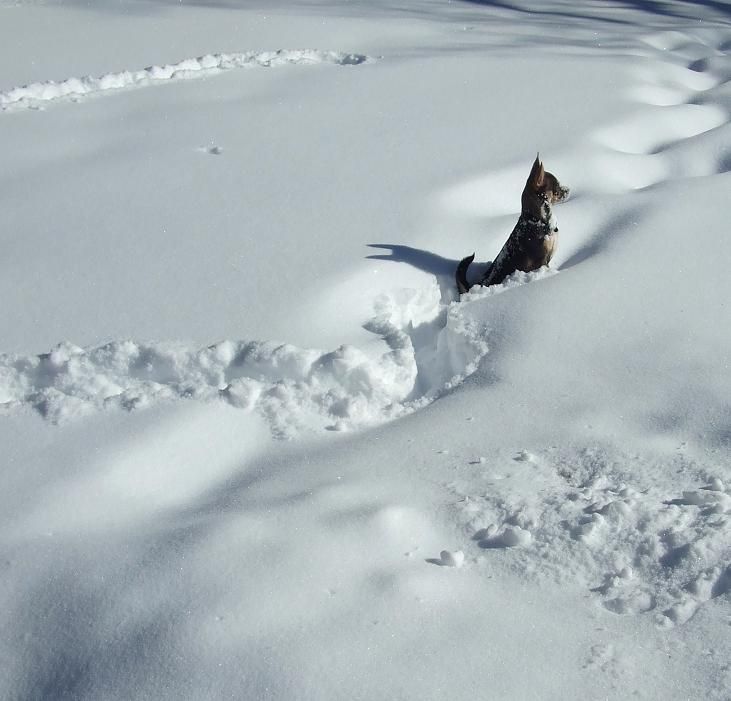 UH OH it sees a human!!!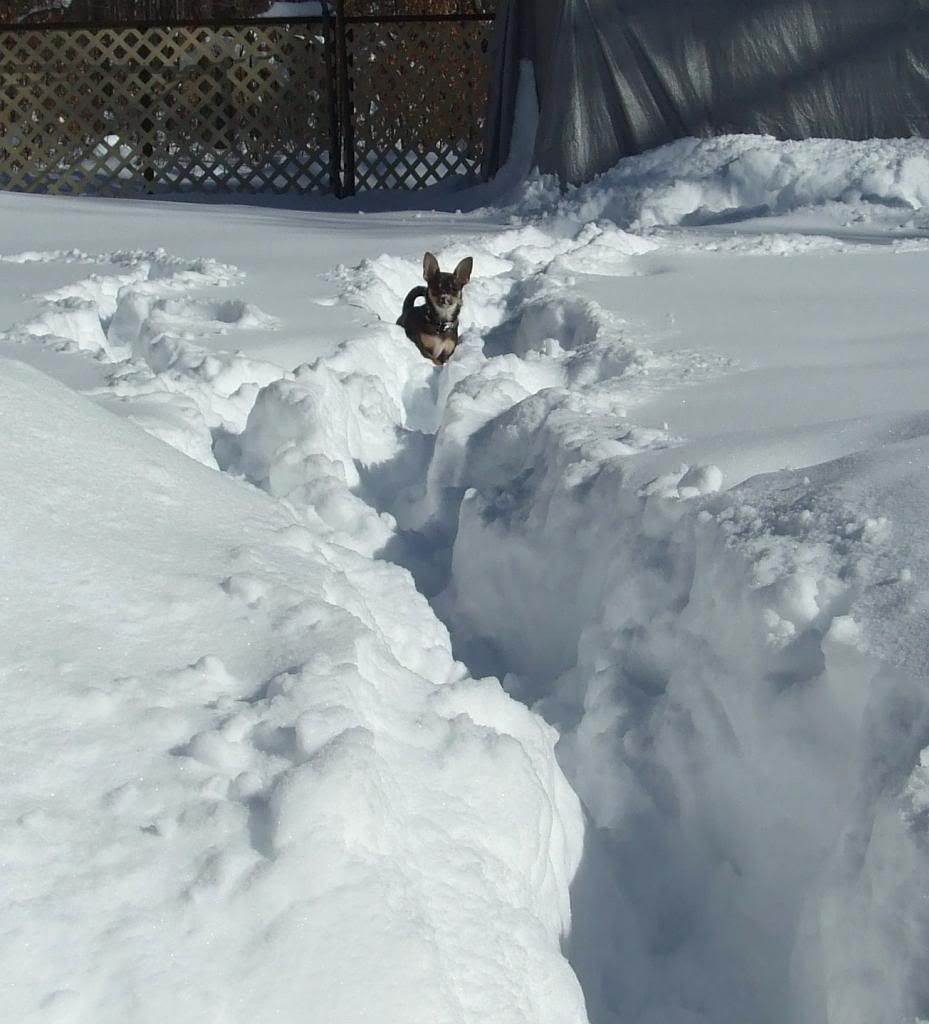 I guess its going to come over and try and make friends.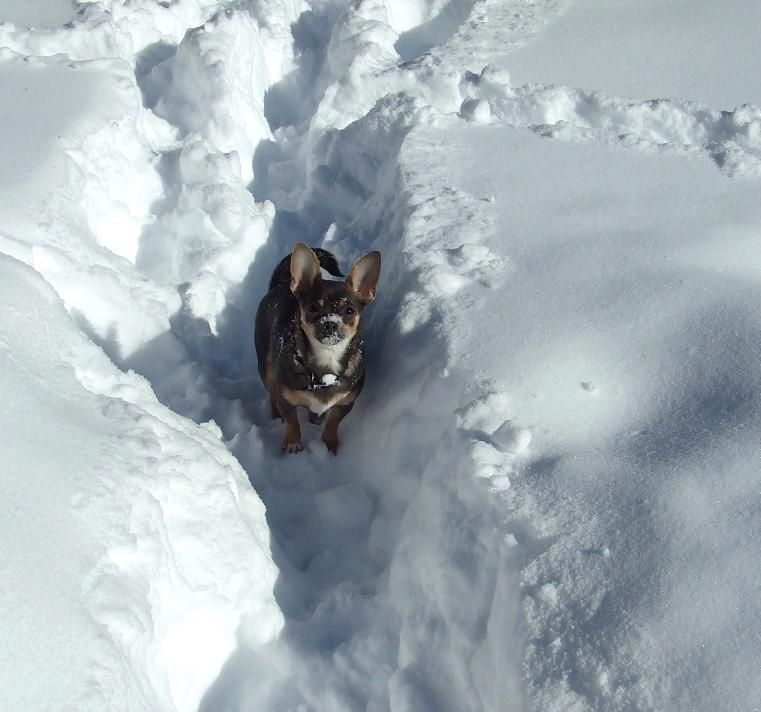 Awww how cute is that.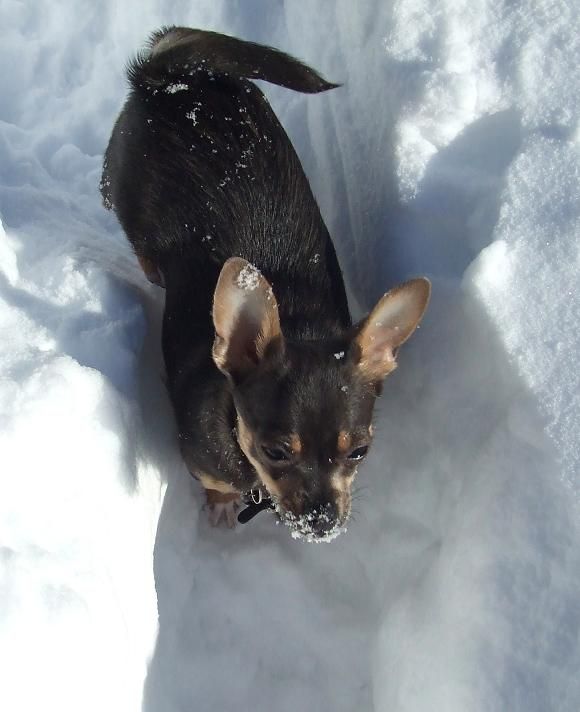 and just as soon as we meet its was time to say goodbye and it was getting ready to leave when it turned back to say your a nice human but i love my snow and must return to burrowing.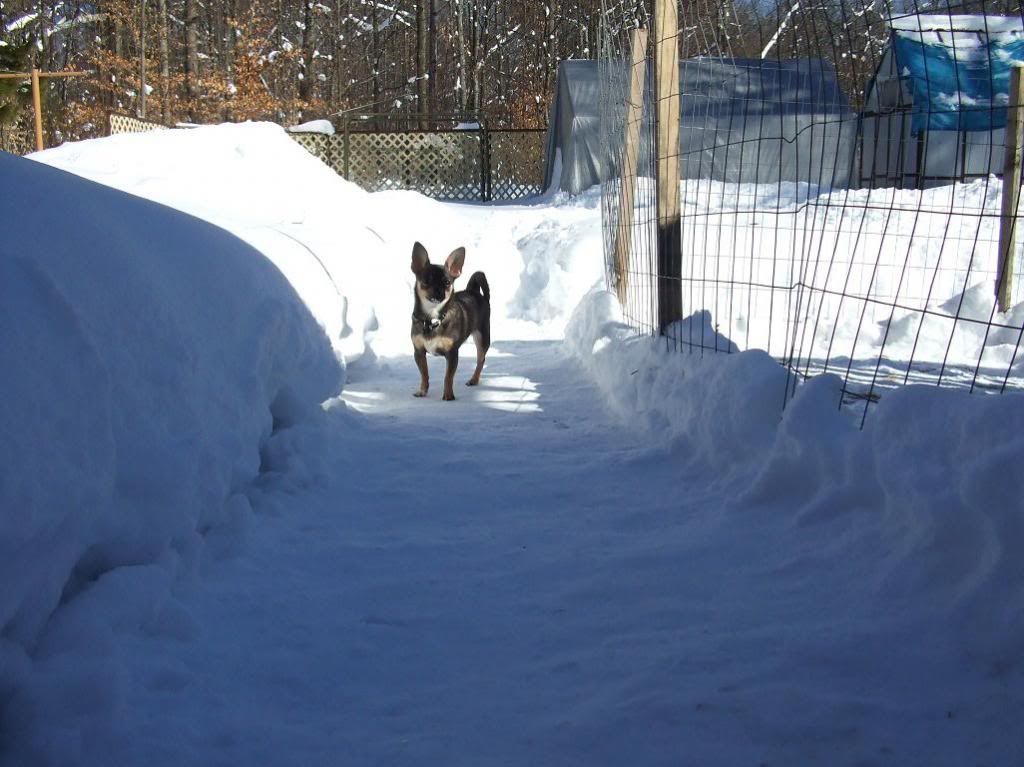 Farewell my little snow mole, untill we meet again you are always welcome in my yard.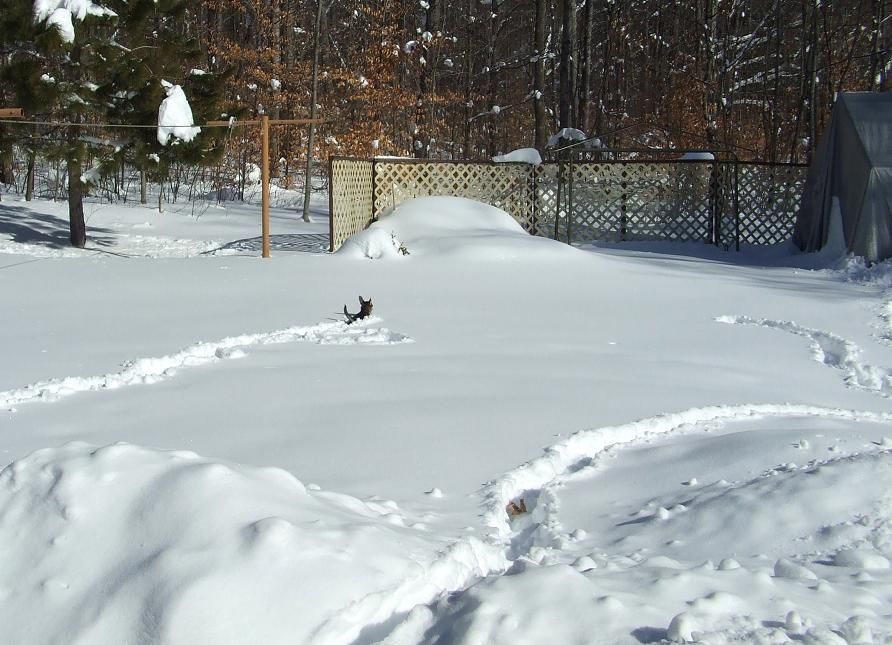 Muffin is a TRUE SNOW DOG.. She just loves it so much she can spend alot of time out there just having a grand ol time, but its when i throw something with my scent on it and tell her to FIND IT SEARCH she does just that and will not give up till she finds it, alot of times she will look at me for hand signals as to which way it might be if she cant get there thru the snow or is going the wrong direction, always wagging tail as she searches once she finds it there she pops up and wags the tail even more while sitting in place where its at like I DID IT I FOUND IT.. LOTS of praise and clapping telling her good girl makes for a happy Muffin..