So we just came back from our 4-day trip with the chis! Sorry not much pics though. The trip wasn't really for the chis, it's for us!
It was the first time we travelled with the chis by plane. They did very well. Well behaved and quiet, and were just sleeping in their carrier the whole time. We picked up the carrier and put them on our laps as soon as the plane was on air and stayed on our laps the whole time. We had opened one end of the carrier and they don't go out they just have their heads sticking out and the stewardess didn't mind.
To those travelling with their chis for the first time, when you get to the airport, ask for the "pet check-in / special services" line. This is different from the regular check-in, normally all the way to the end. We made the mistake of getting on the regular line only to be told to go to the "pet check-in" which of course has no line.
We got medical certificate from the vet but we didn't need to use it.
I've put peepads at the bottom of the carrier and then topped it with their blankets. They didn't pee the whole flight (4 hours) plus travel to hotel so it was good.
Inside the plane, just in case you need 'em, be prepared to have water bowl, treats, baby wipes and toys.
Once you get off at the airport, you can use family rooms if you think they'd use the bathroom. I took them there and put peepads on the floor but they won't pee.
Here are the pics...
Are we leaving yet?
Nilla at the airport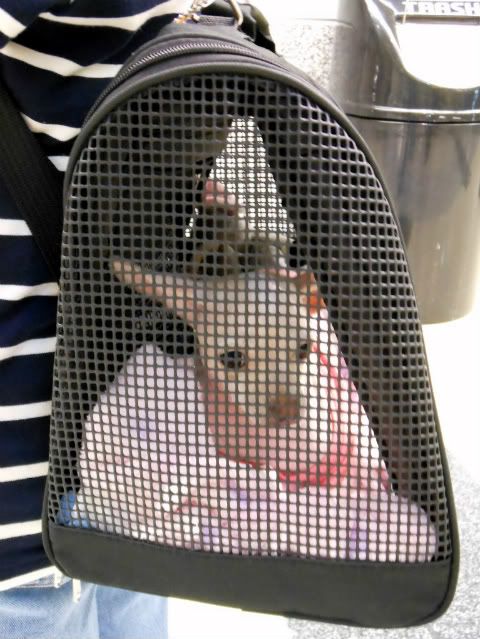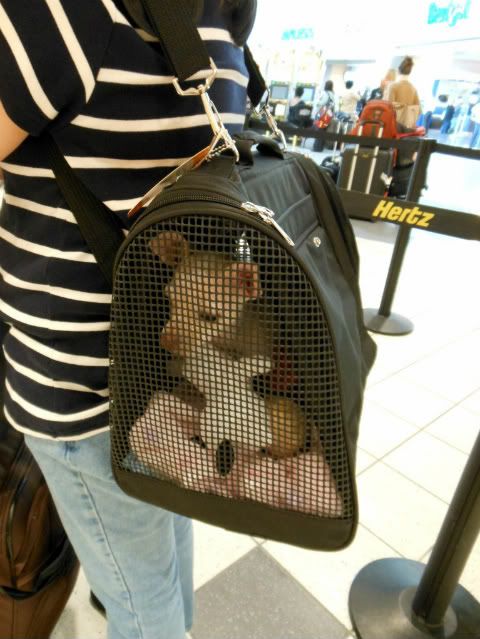 Hershey at the airport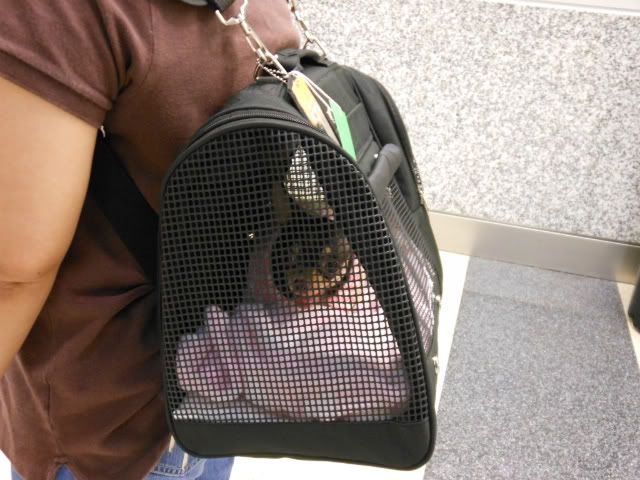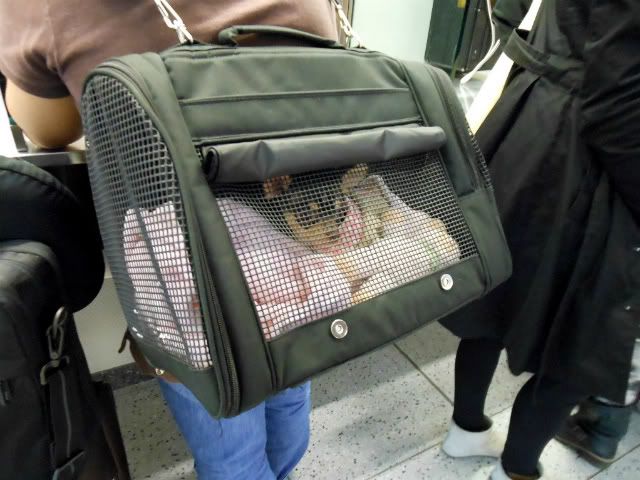 Finally at the hotel!!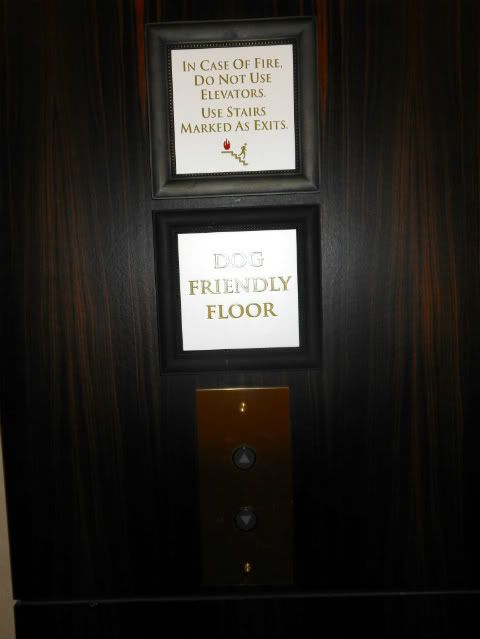 Had to setup pillow stairs while Hershey acts as lookout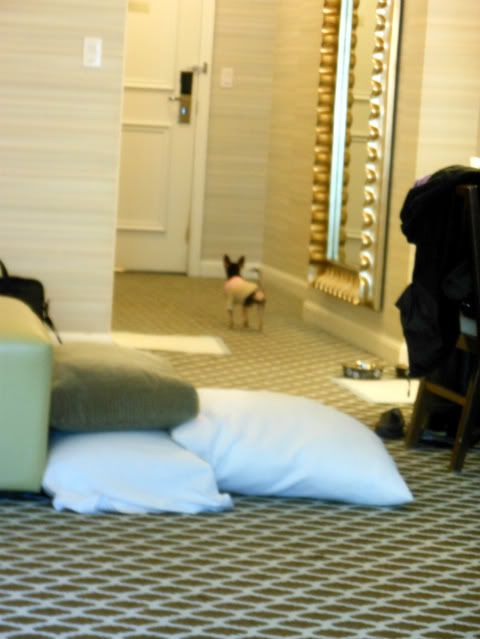 I wonder what's out there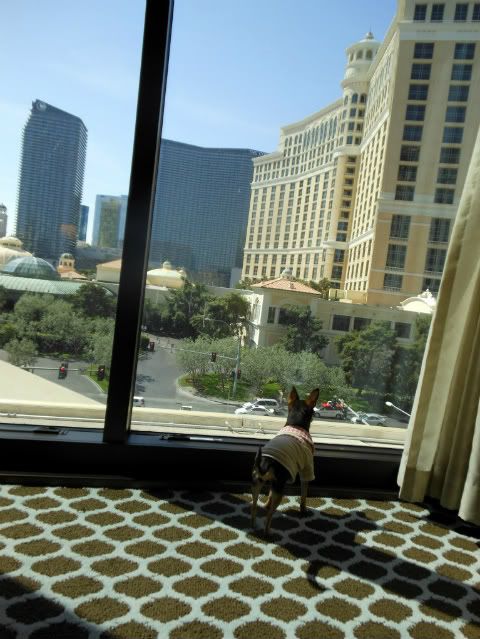 Hey Nilla, you think we can go there tonight?