I just wanted to share some pictures of my baby Braxton. She is very shy and very quiet, hates the camera and would stay in her crate all day if I let her. But not today! It's grooming weekend for us and miss Braxton was first in line. She soooo very soft and pretty and such nice markings but she never lets me take pics of her. But today I think she made an exception
. I also trimmed hers and Ava's elves feet for the first time today. So they are looking extra shabby. So here she is!
Not too happy all wet in this pic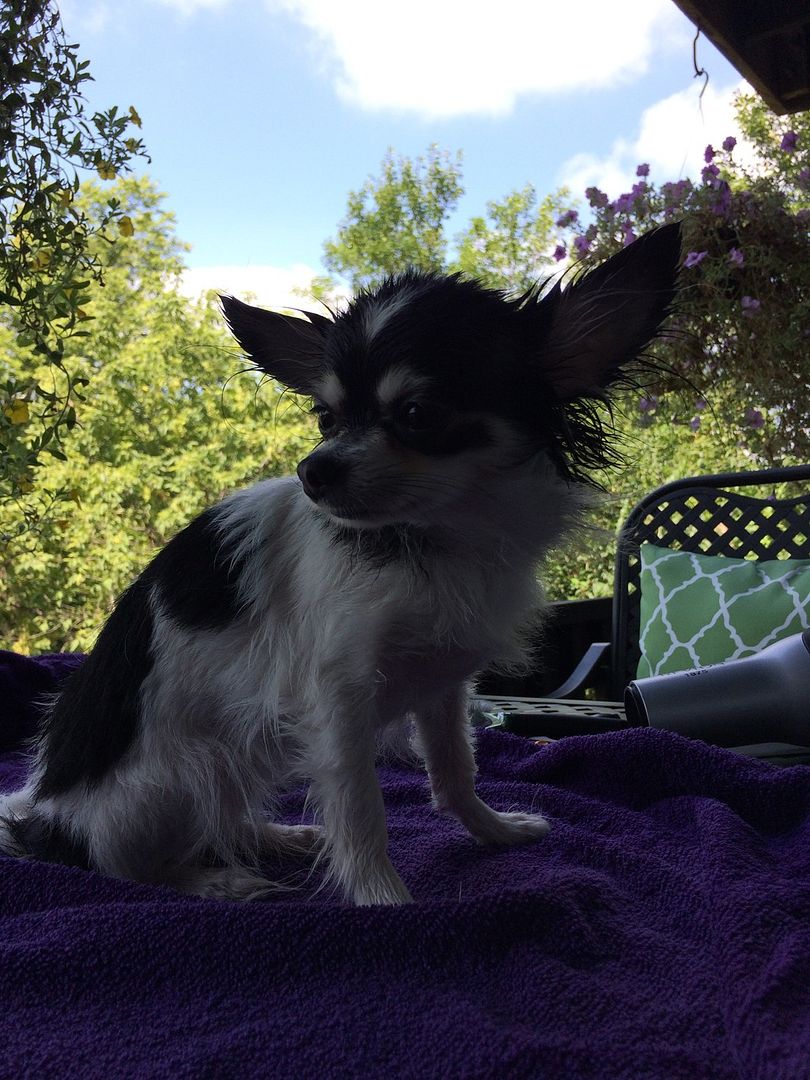 There's my princess all dry and posing for doggie vogue
Braxton says:
Does this angle make my butt look big? Lol
A view of her pretty markings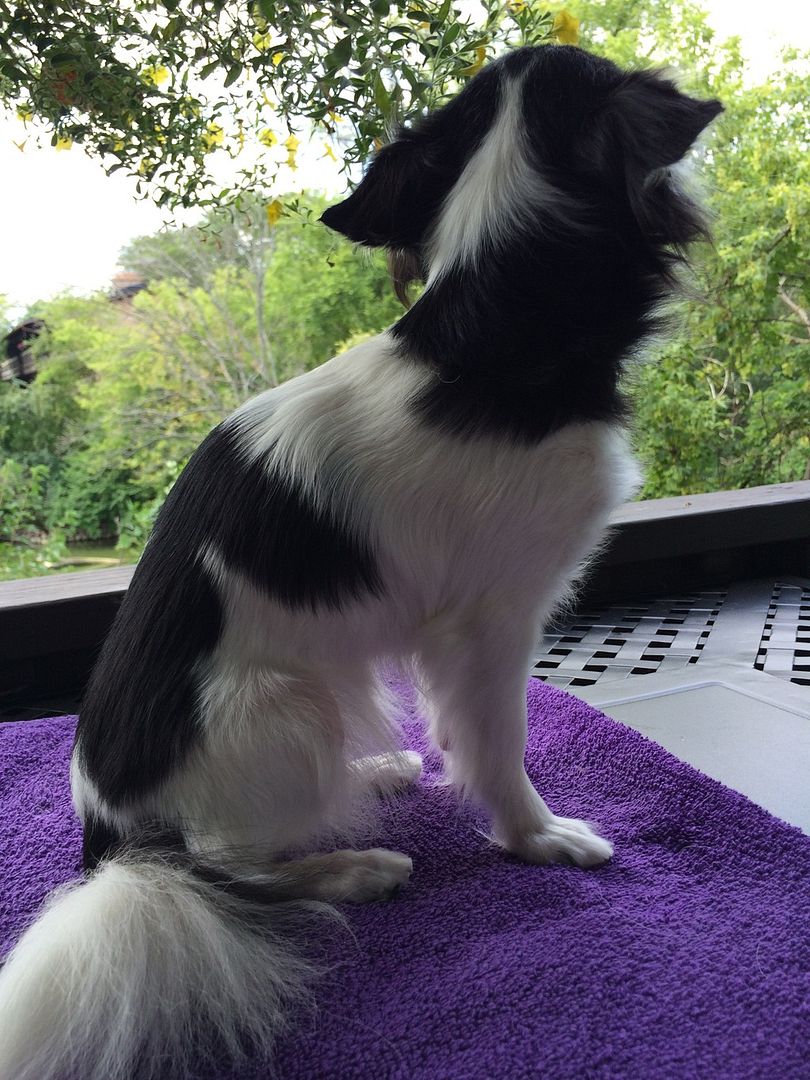 And here she is even looking right at the camera looking so pretty and fluffy
Share your long coat grooming tips if you'd like. We use Aroma paws shampoo. We follow that up with Nootie Cherry blossom perfume coat conditioning spray and we do a Coconut oil paw massage.
Thanks for looking!