We went out to lunch and then to Homegoods today. They had some beds on a really good sale. Nobody cared if we did a "test drive" before buying. In fact, everyone loved them in Homegoods. I love being able to legally take the fur kids into this store on a leash.
First we had lunch with hubby...who went to the bike shop while we went to Homegoods. It was warm enough to eat outside but started to rain!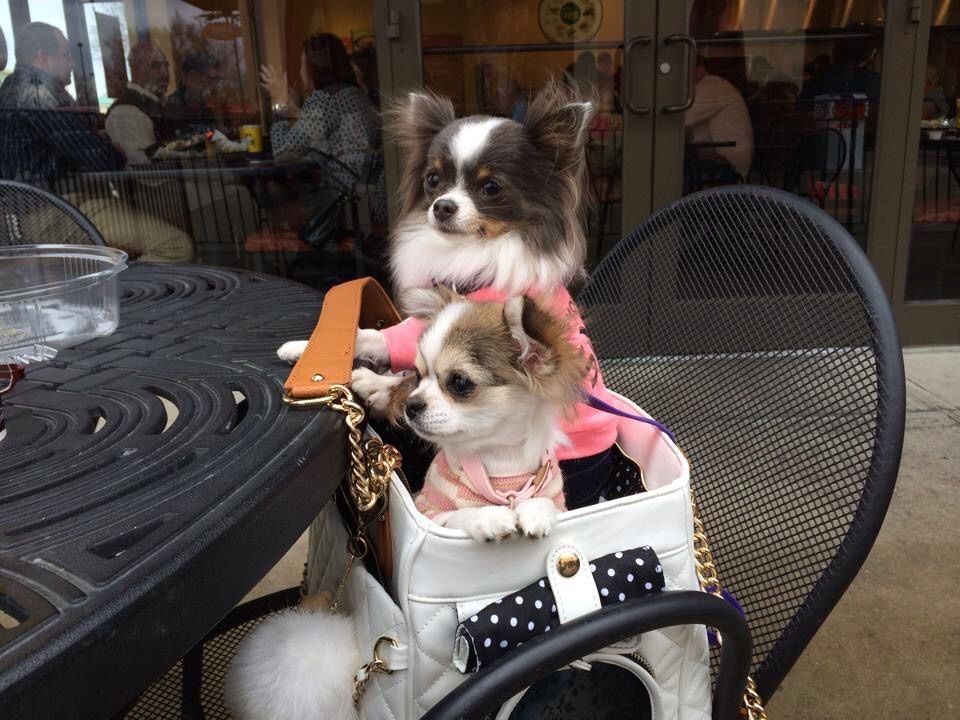 Sapphire liked the dome bed which we bought!
Jewel says "comfy" but I don't like the color!
How about these two?
Mom, is this a dog bed? "No Jewel its a cat tree!"