Discussion Starter
•
#1
•
Well, my darling Saint Bernard baby, Angus needed a bath today along with a booster shot. So I was in the doghouse, so-to-speak with him today. I give shots (except rabies) myself, so he was pretty upset with me this afternoon.
Tell me he wasn't ....go ahead!!! Have you EVER seen such a SAD face???
Enjoy my silly captions :wink: (and yes my dogs each have a "voice" I do for them)
OH MOTHER, YOU ARE TOO CRUEL...YOU'VE RUINED MY BEAUTIFUL COAT!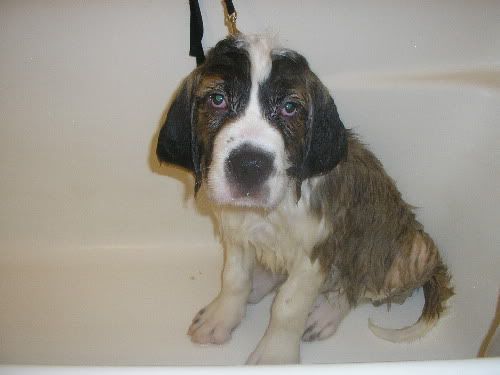 QUIT THE SUGARY VOICE MUM, I'M STILL NOT HAPPY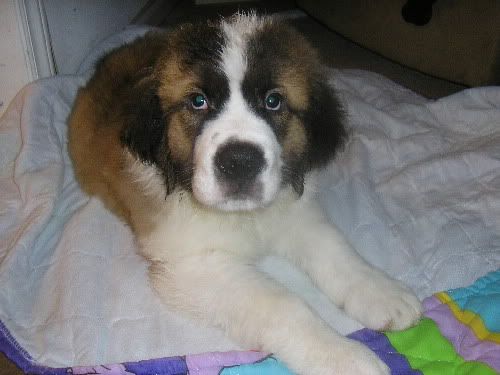 TOYS IN EXCHANGE FOR MY FORGIVENESS?! WHAT A BARGAIN!! WOO HOO!