Discussion Starter
•
#1
•
As you may or may not know, my name is Bevo and I'm am a 2 1/2 year old chi.
Sensitive content, not recommended for those under 18
Show Content
Although my mom likes to dress me up in silly clothes/costumes sometimes (which I absolutely hate) I know she loves me very much!!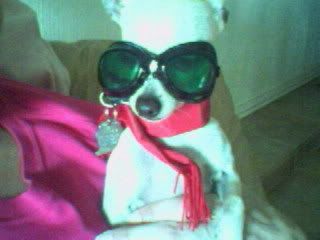 My mom and dad love me sooooooo much they recently bought me a friend to play with!! She's still little and Im not used to sharing all my toys yet, but I am very happy that she's a part of our family now!!