I know us Americans are the only ones celebrating the 4th of July. We fix good food and nice big yummy meals for the family. I decided to make a special meal for my babies since they are clearly part of family and want to help celebrate with a nice special meal.
Anybody else plan on fix a special meal for their babies too??

Steaks, liver, necks, and ribs... mmmmm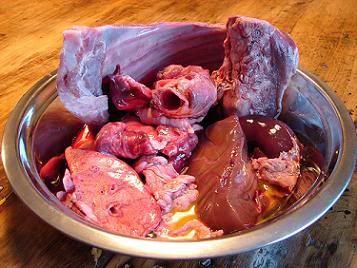 Most of this will be cut to smaller potions, and they wont get it all at one time but periodically thru out the day. What special meals do any of have planned?


.