Discussion Starter
•
#1
•
So, I'm out of the Childrens Benadryl Dye Free that I use for the dogs.
I went out last night to Walgreens to pick some up, and the Pharmacist told me that they haven't had any for 3 weeks. I went home thinking nothing much of it except that I won't be coming here anymore... I mean come on 3 weeks!! I went out this morning and hit up three other stores- Target, CVS, and SaveMart. NOTHING!!!
Has this product been recalled? The Pharmacist at Walgreens didn't mention it, but I'm thinking something is up. I've never had trouble getting this particular Benadryl before.
Amazon.com says it's no longer available, which is odd.
I can't find anything about a recall online, except from back in April 2010.
This is the Benadryl that I'm talking about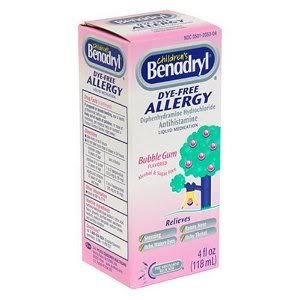 I bought the same type of "benadryl" but it's the generic brand at Target. I guess it's their brand. Is that okay to give or does it have to be Benadryl?