Discussion Starter
•
#1
•
I want one sooooooooooooo bad they're so cute and I'm deathly allergic to cats so i can't get anymore cats with hair (we have 3 but will never get rid of them) I just deal with it the best I can I used to get shots but hated going every week so now I just limit petting and wash my hands and I can't cuddle with them or my eyes will swell
I've been looking at rescues but I can't find any near me but today I found a male kitten for half the price of the normal cost of Sphynx's he is the cutest thing ever!!! The higher priced ones come spayed/neutered where this one doesn't but I will get him neutered anyways. I am trying to convince my b/f to let me get it and keep it at his place with Prada since I can't have anymore pets here. His mom wanted us to get another dog to keep Prada company but it's too much responsibility for us to get a 4th so I thought why not a Sphynx lol I hope he says yes!
Here is a pic of him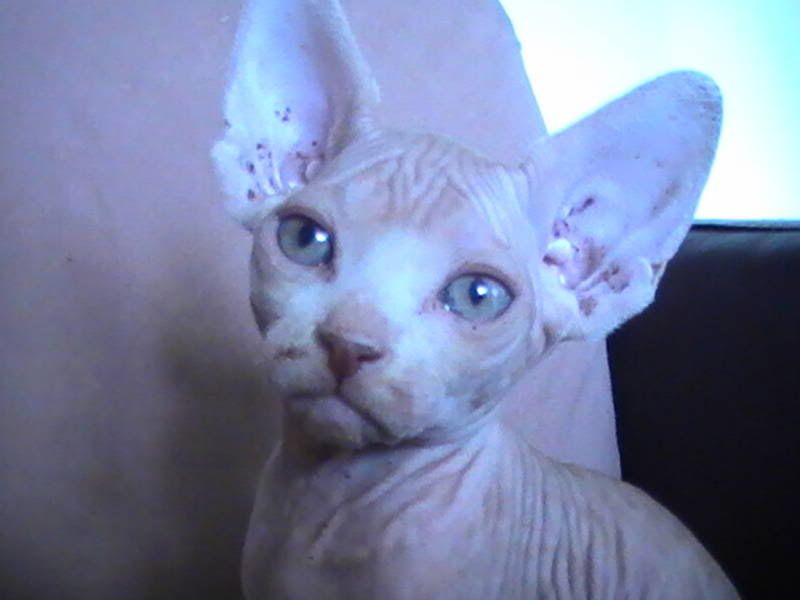 i think i've got him almost convinced!!!