Discussion Starter
•
#1
•
I did a search on Google and found a handful of articles about a Doberman named Donnie that arranged his toys in certain patterns. Very intriguing!
The last few days we have been able to have the entire house gate-free as our deaf/blind girl Eden has learned the layout. I mention this since we really have only had dog toys downstairs for the most part. I thought it was strange when I saw both raccoons up there so I took a picture. I noticed it again later in a different position, and as I was taking that picture Kahlua wandered right up and started picking up each one, squeaking it, moving it. It was too cute!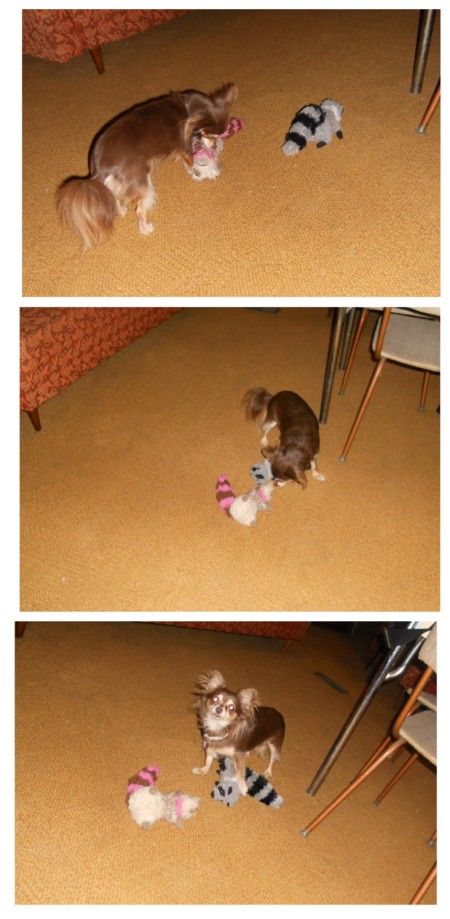 So I am wondering, does anybody else's chihuahuas have strange quirks with toys?