Whoever my Secret Santa is I just want to say... THANK YOU!
Thank you for thinking of me! I was so surprised!! I've been feeling sick and this just perked me right up.:hello1:
Okay, you know when there is something that you've been eyeing for awhile and just haven't bought it for yourself because you feel sorta guilty, so you put it off, and tell yourself, later? Well the Chihuahua salt and pepper shakers are one of those things that I have been wanting and just haven't bought myself!! Thank you so much!! I LOVE them! They are even cuter in person. I am going to put them next to my other Chi kitchen stuff. I have a chi cookie jar, chi platter, and chi toothpick holder that these two little shakers are going to look great next to.
The umbrella is gorgeous too! I love the rain, and I love chi's, so I am going to be one happy girl when rainy season begins! It's the perfect size to keep in my purse. Yea!
Here are pics of my fabulous gifts! Thanks again SS! Huge hugs are being sent your way! XoXo's!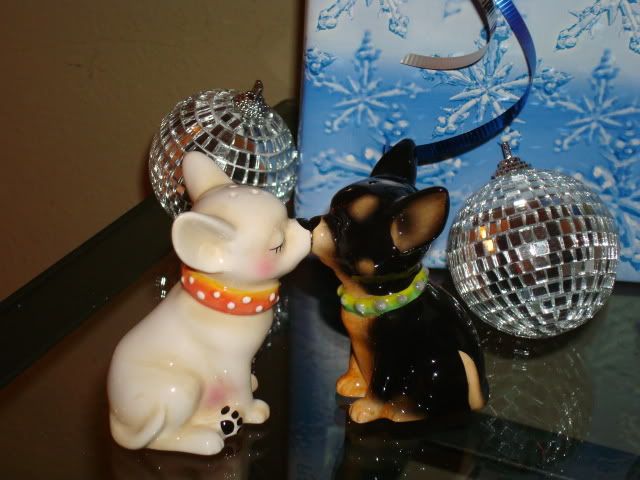 Your very sweet for trying to find a chi tree topper. I was surprised to read that. HUGS!!!